Christmas
The Best Christmas Scenes In Non-Christmas Movies

Updated December 21, 2018
1.4k votes
322 voters
6k views
14 items
List Rules Vote up the scenes that put you in the holiday spirit.
From It's a Wonderful Life to Love Actually to A Christmas Story, there's no shortage of holiday-themed movies out there. But there are also some standout holiday scenes from movies that aren't about Christmas. Many of the scenes are poignant reminders of the spirit of the season; others are purely comedic or, occasionally, slightly terrifying.
These holiday scenes in non-holiday films prove that a movie doesn't need to be holly-jolly to be included in the festivities of the season. None of these films are considered quintessential Christmas movies, but they might be considered memorably Christmas-adjacent.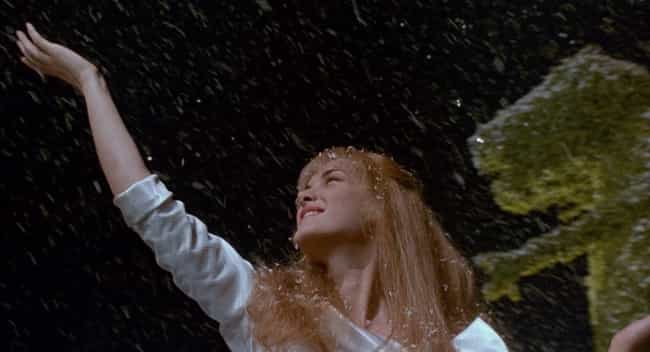 Edward Scissorhands has a Christmas scene that is hard to forget. Edward (Johnny Depp) makes a towering ice sculpture of an angel on the front lawn of the Boggs' family home in southern California. His carving sends tiny shards of ice up into the air and in all directions.
Kim Boggs (Winona Ryder) walks out into this winter wonderland, "snow" falling down all around her. She twirls around under the ice while Edward is hard at work.
Actors: Johnny Depp, Winona Ryder, Vincent Price, Anthony Michael Hall, Alan Arkin, + more
Released: 1990
Directed by: Tim Burton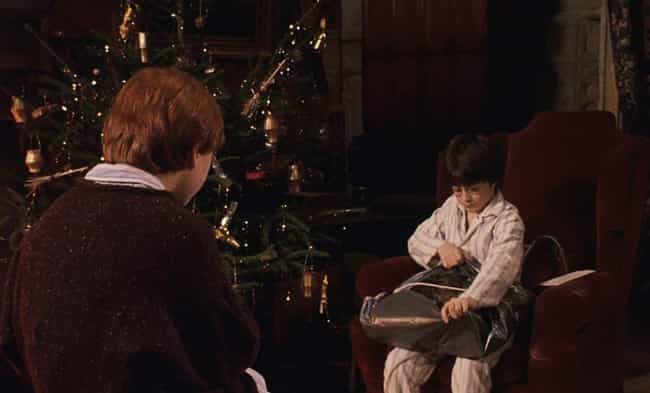 Harry Potter and the Sorcerer's Stone doesn't skimp on the magic in any sense of the word. One of the movie's most powerful scenes focuses on the magic of the holidays rather than the supernatural.
There is the majesty of the Great Hall decked out in holiday decor, and the adventures of the friends who are spending their first Christmas together at Hogwarts. But most of all, there is the try-not-to-ugly-cry moment when Harry realizes that he actually received Christmas gifts for maybe the first time ever.
Actors: Emma Watson, Daniel Radcliffe, Julianne Hough, John Hurt, John Cleese, + more
Released: 2001
Directed by: Chris Columbus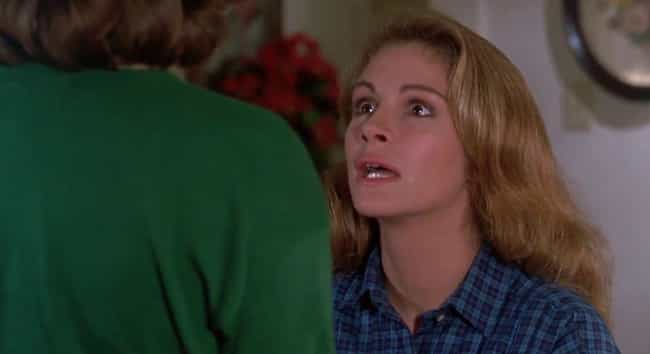 The Christmas scenes in Steel Magnolias capture the essence of the entire film: they're warm, witty, sentimental, and hilarious. The exchange between M'Lynn (Sally Field) and her daughter Shelby (Julia Roberts) is one of the highlights.
Shelby, a diabetic who was advised not to have children, tells her mother she's pregnant. M'Lynn is less than thrilled, to which Shelby responds, "There may be risk involved, but that's true for anybody... I would rather have 30 minutes of wonderful than a lifetime of nothing special."
Actors: Sally Field, Dolly Parton, Shirley MacLaine, Daryl Hannah, Olympia Dukakis, + more
Released: 1989
Directed by: Herbert Ross
Goodfellas has a Christmas party scene that takes place after the group steals millions of dollars in a heist. Jimmy (Robert De Niro) is outraged when he sees his fellow hoods enter the bar having lavished expensive gifts on their loved ones. Jimmy's fear, of course, is that all the flashy and costly new presents will alert the authorities to the group's sudden influx of money.
Eventually, one of the characters is offed after revealing he bumbled the heist. What would Christmas be in Goodfellas without at least one grisly slaying?
Actors: Robert De Niro, Samuel L. Jackson, Joe Pesci, Ray Liotta, Paul Sorvino, + more
Released: 1990
Directed by: Martin Scorsese