Thrillers

Non-Stop Movie Quotes

38 votes
14 voters
9.8k views
8 items
Follow
"Non-Stop" movie quotes take viewers on a high-flying ride that follows an air marshal tasked with saving 150 passengers from an extortionist on board. The action film was directed by Jaume Collet-Serra using a screenplay by John W. Richardson, Chris Roach, and Ryan Engle. "Non-Stop" landed in theaters on February 28, 2014.
In "Non-Stop," US Air Marshal Bill Marks (Liam Neeson) is working a trans-Atlantic flight from New York City to London when he receives threatening text messages just after the flight begins. The messages claim that if $150 million isn't transferred to a specific bank account, that one passenger on the flight will be killed every 20 minutes.
Marks springs into action, trying to identify the villain on board but soon runs into resistance. As mentioned by the captain, the bank account is associated with Marks and as mentioned by a fellow marshal, Marks' boss was threatened, allegedly by Marks, the night before. Soon the story becomes that Marks is actually the hijacker of the plane rather than the hero. This is complicated when a bomb is discovered on board. Despite all the hate, Marks tries his best to land the plane and bring everyone home safely.
Julianne Moore, Michelle Dockery, Nate Parker as Zack White, Linus Roache, Scoot McNairy, Corey Stoll and Lupita Nyong'o all co-star in the thriller.
"Non-Stop" joins other great films in theaters such as
"Monuments Men,
"Winter's Tale,
"RoboCop (2014),
"About Last Night,"
"Vampire Academy
"The Lego Movie,
"Gimme Shelter,"
"I, Frankenstein,"
"Ride Along,"
"Jack Ryan: Shadow Recruit,
"The Wolf of Wall Street,
"The Secret Life of Walter Mitty,
"Anchorman 2: The Legend Continues"
"Her,"
"American Hustle,"
"12 Years a Slave,"
and
"Frozen"
.
Bill Marks: "Someone on this flight is threatening to kill someone every 20 minutes unless $150 million is transferred to this account number."
Captain David McMillan: "We're midway across the Atlantic. How do you kill someone in a crowded plane and get away with it?"
Agent Marks tries his best to explain to the plane's pilot the current threat. While Captain McMillan listens, he doesn't completely understand how this is all going to play out.
Should this be higher or lower?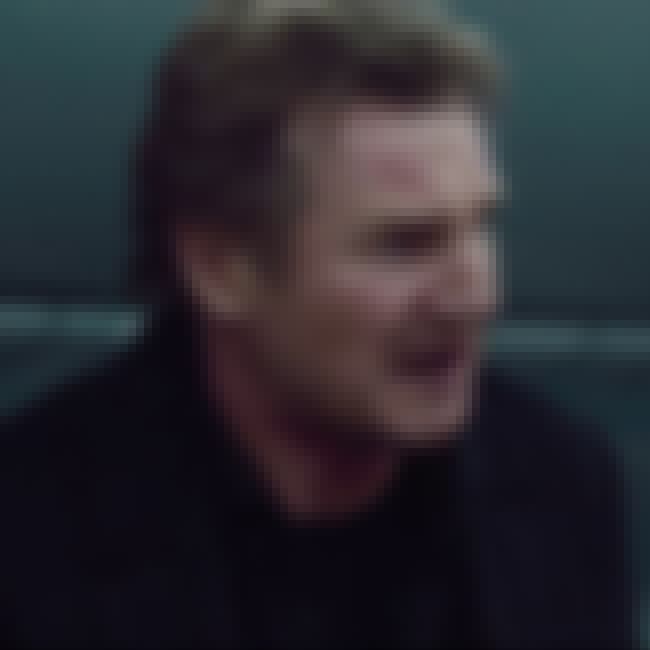 TV News Anchor: "The FBI, the White House and Interpol are confirming reports that an international flight has been hijacked by an air marshal."
…
Bill Marks: "I'm not hijacking this plane. I'm trying to save it."
As the media gets word of the incident, those on the plane watching television news learns of the situation as well. Bill Marks continues to maintain his innocence but at this point, few believe him.

Should this be higher or lower?
Zach White: "If he doesn't get his money, he's going to kill himself and everyone aboard."
Gwen: "I can't believe this. This is crazy."
Zach White: "Why aren't we looking for this guy?"
Bill Marks: "We're out of time. There's 150 passengers and crew. It could be anyone."
Zach White: "Let's find him. Let's pay him. Let's do something."
Bill Marks: "It's not about the money, and even if I find him, I don't think he ever intended to get off this plane."
Dr. Fahim Nasir: "My god, we're all going to die."
Bill Marks: "No! You've gotta place the bomb here. Stack all available luggage over it and direct the explosion outward. At 8,000 feet, the pressure will equalize, then we land."
Dr. Fahim Nasir: "With a hole in the fuselage?"
Travis: "And this has worked before?"
Bill Marks: "It's never been tried before."
With a ticking bomb on board, Bill Marks and other passengers make a plan for survival. Marks thinks that they can explode the bomb and still safely land, but his theory remains untested.
Should this be higher or lower?
Bill Marks: "I hate flying, the lines, the crowds, the delays."
Jen Summers: "I always kind of liked it, six hours in one seat and nobody can get to you… You fly much?"
Bill Marks: "All the time, actually"
Bill and Jen make small talk before their plane takes off. As the two will be sharing their flying experience as seat neighbors, they take some time to get to know one another.
Should this be higher or lower?