Graveyard Shift
Everything That Happened In 'NOS4A2' Season 1, Episode 7: "Scissors For The Drifter"

72 votes
18 voters
10 items
List Rules Vote up the best moments from the episode.
Things are starting to heat up in the seventh episode of NOS4A2's first season. We finally see what the inside of Christmasland looks like, the tension between Vic and her dad that has been building all season finally boils over, and Charlie is at his lowest point so far. With only three episodes left, Vic and Charlie are destined to meet again soon.
The Police Come For Charlie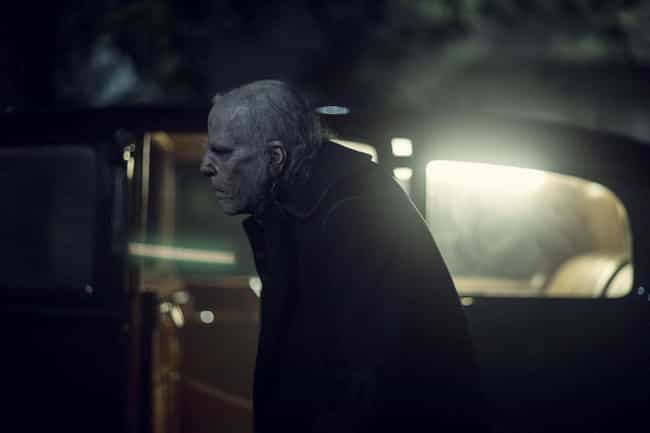 Charlie and Bing arrive at the Nebraska repair shop for the part for the Wraith. The woman who owns the place – whom Maggie and Joe questioned earlier in the season – recognizes the car and Charlie and calls the police while the two wait. Bing replaces the water pump and pours more coolant into the Wraith just as they hear the distant screams of police sirens. Charlie tells Bing to start the car and the moment he does, Manx de-ages back to his younger self. He approaches the woman, telling her that her son and grandson – who have been missing since Charlie first visited the repair shop years ago – are both at Christmasland, and then she collapses.
Charlie instructs Bing to sit in the Wraith just as the cops pull up. But, to Bing's amazement, they don't even notice the car or the two of them in it and Charlie safely pulls away.

Was this a good moment?
Vic Confronts Bing About Charlie
Despite knowing Bing works for Charlie, Vic isn't afraid to talk to him in an empty hallway. She wants to know where Charlie is; Bing lies, even though he's about to leave and pick up the old man. Then Vic asks Bing if he really thinks he'll be allowed inside Christmasland. She tells him that Charlie's last employee, Mr. Ives, was found dead on the side of the road right before Bing was hired. Bing shakes it off and leaves, but the news about Charlie's former employee rattles him and his confidence in Mr. Manx seems to waver a bit.

Was this a good moment?
Vic Gets Another Call At Bike Week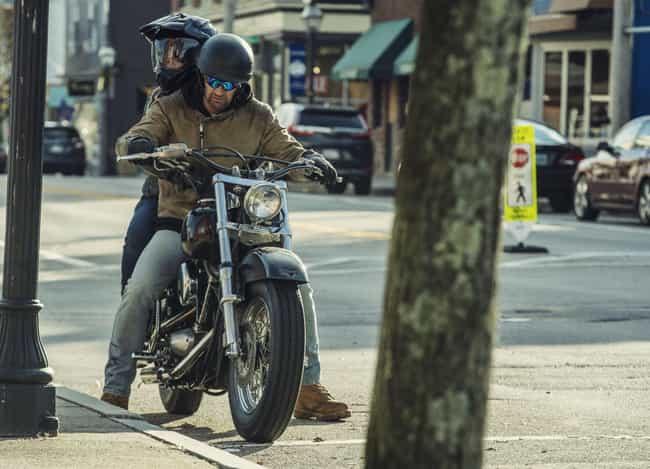 Vic gets into a fight with Drew just before she and her dad head to a local Bike Week to look for a new ride. After a few failed attempts to find a bike that feels like it has the potential to be a knife, Vic and her dad head to a bar. As soon as they get inside, Vic hears a phone ringing but nobody else reacting. She heads to the phone, already knowing what's going to happen. She picks it up and Haley and her new Christmasland friend are on the other end asking for Charlie again. She endures a few taunts and threats from the girls before hanging up again.

Was this a good moment?
Charlie Does Some Shopping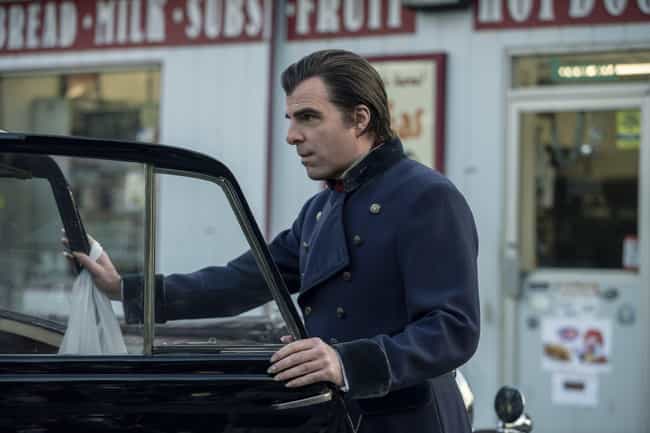 Charlie gets a ride into a nearby hardware store and heads inside after creepily trying to offer the son of the man who gave him a ride a candy cane. Inside, he asks for 10 bottles of coolant and a phone. He calls Bing and tells him to come pick him up with a tow truck. They need to go to a repair shop in Nebraska to buy a new water pump for the Wraith.

Was this a good moment?