Living
18 Adorable Makeup Products That Will Make You Insanely Nostalgic

1.9k votes
339 voters
10.3k views
18 items
List Rules Vote up the makeup the '90s kid inside of you needs now.
The '90s and early '00s were something of an enigma for fashion and beauty. For instance those heinous platform Sketchers, iridescent lip colors, glitter everything, and frosted tips. Today most of that is a distant memory, but certain nostalgic makeup products bring us back to a time when we ferociously snapped games of MASH into our trapper keepers and matched our glittery eyeshadow to the color of our braces.
Recently, lots of makeup brands are playing on '90s and early '00s nostalgia – from cartoon-inspired makeup emblazoned with our favorite Pokemon to the same tried and true brands we'd scour through at our Friday night trips to the mall. Though the world may have lost the Spice Girls and those edible cake-flavored cosmetics by Jessica Simpson are undoubtedly rotting in a desk drawer at our parents' house, the Internet is running rampant with nostalgic makeup. We don't even need to convince our moms to drive us to Claire's to get it.
Here are 10 makeup products that will make you nostalgic but are ready to wear right now. Go back to the days of Candie's shoes and Limited Too tube tops, things were better then.
Ranker may collect a commission from links on this page.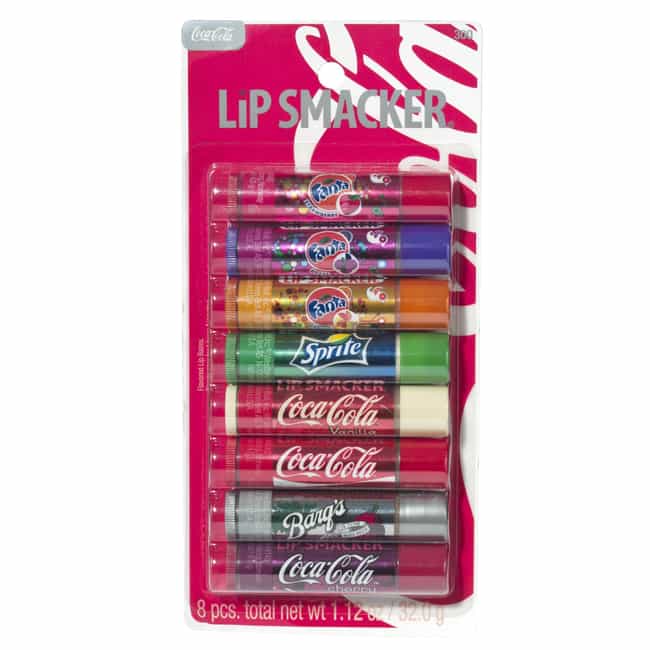 If you were a tween girl in the '90s or the early '00s, it's a safe bet that you lathered your lips up with sugary sweet Lip Smackers lip balm just hoping to get your first kiss from that cute guy in home room. Lip Smackers may have fallen out of fashion, but the classic flavors never, ever went away.
Today, you can pick up a pack of the coveted soda pop flavors from Target ($8.99) and while you're at it, get some neon lanyards from the craft section. We're all a little rusty at tying those plastic knots.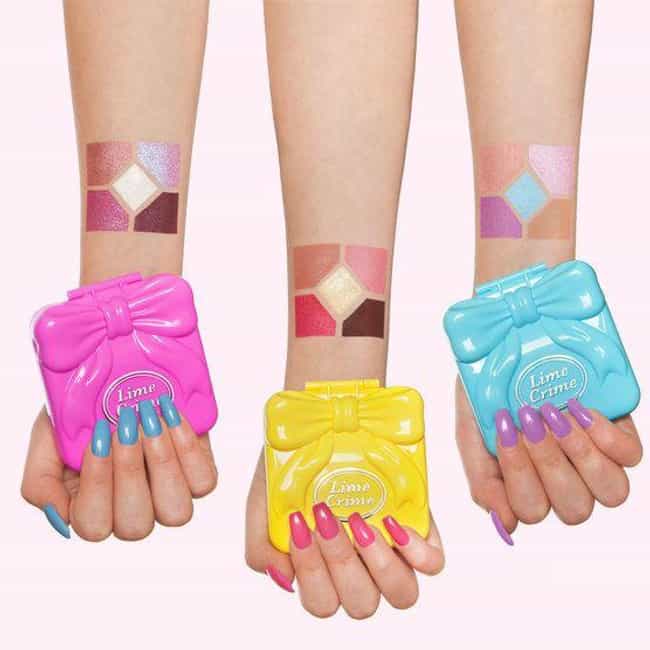 Remember back when Polly Pocket actually could fit inside of your pocket? In the '90s, the tiny little choking hazard actually lived inside of a compact rather than an elaborate doll mansion. Today, what's arguably the only era of Polly Pocket that actually mattered, lives on our memories.
Lime Crime's newest eyeshadow palette triggers our nostalgia for the beloved toy by placing five full-sized eyeshadows inside Polly's brightly-colored plastic home. The eyeshadows range from shimmery nudes to duo-chrome purples. Each pallette bears a hefty price tag at $34, but can you really put a price on childhood memories?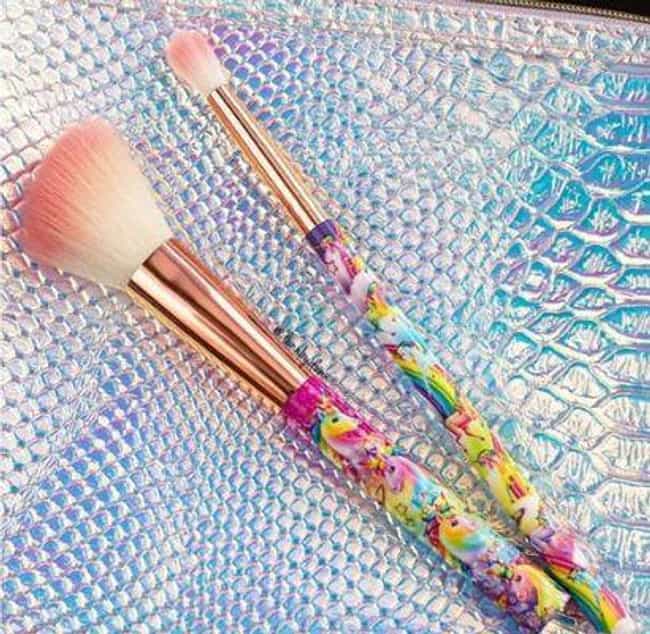 Most of us never quite got over the day we had to retire our beloved rainbow-soaked Lisa Frank trapper keepers. Thankfully, a Kickstarter-backed makeup collaboration by Glamour Dolls finally fills that Technicolor unicorn hole in our hearts. These two makeup brushes look like something right out of Lisa Frank's original line of pencils, notebooks and stickers. The best part is that no rainbow-speckled cheetahs or dolphins were harmed in the making of these brushes - they're totally cruelty-free.
Each makeup brush retails for $4.99 on Glamour Dolls' website. Let these brushes be an ultra-affordable speck of brightness in your otherwise boring, adult day.
Espionage Cosmetics specializes in "nerd makeup," and their Cartridge Compact Kit goes the extra mile in terms of style. The reusable shell comes with a pressed eyeshadow; you can swap out different pigments as you please. Now you just have to choose your preferred style. Are you more of a Zelda or a Tetris fan?