Old Hollywood

List of Famous Silent Film Actresses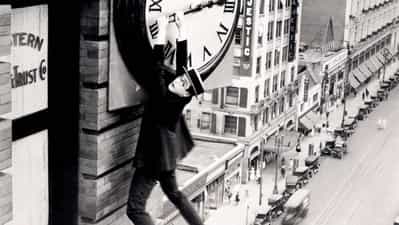 List of famous silent film actresses, with photos, bios, and other information when available. Who are the top silent film actresses in the world? This includes the most prominent silent film actresses, living and dead, both in America and abroad. Silent film buffs will also enjoy the best silent films available for online streaming and the best horror films from the 1920s silent era. This list of notable silent film actresses is ordered by their level of prominence, and can be sorted for various bits of information, such as where these historic silent film actresses were born and what their nationality is. The people on this list are from different countries, but what they all have in common is that they're all renowned silent film actresses.
With silent movie stars ranging from Olive Thomas to Lillian Gish, this is a great starting point for a list of your favorite female silent film actors.
From reputable, prominent, and well known silent film actresses to the lesser known silent film actresses of today, these are some of the best professionals in the silent film actress field. If you want to answer the questions, "Who are the most famous silent film actresses ever?" and "What are the
names of famous
silent film actresses?" then you're in the right place.
Mary Pickford

Mary Pickford was a Canadian-American motion picture actress, co-founder of the film studio United Artists and one of the original 36 founders of the Academy of Motion Picture Arts and Sciences. ...more
Louise Brooks

Louise Brooks, born Mary Louise Brooks, was an American dancer and actress, noted for popularizing the bobbed haircut. Brooks is best known as the lead in three feature films made in Europe: ...more
Lillian Gish

Lillian Diana Gish was an American stage, screen and television actress, director and writer whose film acting career spanned 75 years, from 1912 to 1987. Gish was called The First Lady of ...more
Norma Talmadge

Norma Talmadge was an American actress and film producer of the silent era. A major box office draw for more than a decade, her career reached a peak in the early 1920s, when she ranked among ...more
Olive Thomas

Olive Thomas was an American silent film actress and model. Thomas began her career as an illustrators' model in 1914, and moved on to the Ziegfeld Follies the following year. During her time as ...more
Mabel Normand

Mabel Normand was an American silent film comedienne and actress. She was a popular star of Mack Sennett's Keystone Studios and noted as one of the film industry's first female screenwriters, ...more
Gloria Swanson

Gloria May Josephine Swanson was an American actress, singer, and producer perhaps best known for her role as Norma Desmond, a reclusive silent film star, in the critically acclaimed 1950 film, ...more
Marion Davies

Marion Davies was an American film actress, producer, screenwriter, and philanthropist. Davies was already building a solid reputation as a film comedienne when newspaper tycoon William Randolph ...more
Barbara La Marr

Barbara La Marr was an American stage and film actress, cabaret artist, and screenwriter. La Marr was known as "The Girl Who Is Too Beautiful," after a Hearst newspaper feature writer, ...more
Blanche Sweet

Sarah Blanche Sweet was an American silent film actress who began her career in the earliest days of the Hollywood motion picture film industry.
Pola Negri

Pola Negri was a Polish stage and film actress who achieved worldwide fame during the silent and golden eras of Hollywood and European film for her tragedienne and femme fatale roles. She was ...more
Constance Talmadge

Constance Alice Talmadge was an American silent movie star born in Brooklyn, New York. She was the sister of actresses Natalie and Norma Talmadge.
Dorothy Gish

Dorothy Elizabeth Gish was an American actress, and the younger sister of actress Lillian Gish.
Annette Kellerman

Annette Marie Sarah Kellerman was an Australian professional swimmer, vaudeville star, film actress and writer. She was one of the first women to wear a one-piece bathing costume, instead of the ...more
Florence Lawrence

Florence Lawrence was a Canadian-American stage performer and film actress. She is often referred to as "The First Movie Star", and was the first film actor to be named publicly. At ...more
Lupe Vélez

María Guadalupe Villalobos Vélez, known professionally as Lupe Vélez, was a Mexican film actress. Vélez began her career in Mexico as a dancer in vaudeville, before ...more
Theda Bara

Theda Bara was an American silent film and stage actress. Bara was one of the most popular actresses of the silent era, and one of cinema's earliest sex symbols. Her femme fatale roles earned ...more
Florence Lee

Florence Lee was an American actress of the silent era. She appeared in 99 films between 1911 and 1931. She was born in Jamaica, Vermont and died in Hollywood, California at the age of 74.
Mary Miles Minter

Mary Miles Minter was an American actress. She appeared in 54 silent era motion pictures from 1912 to 1923. In 1922, Minter was involved in scandal surrounding the murder of director William ...more
Virginia Rappe

Virginia Rappe was an American model and silent film actress. She worked mostly in small bit parts, and is best known for her death after attending a party with actor Fatty Arbuckle, who was ...more
Mae Marsh

Mae Marsh was an American film actress with a career spanning over 50 years.
Mary Alden

Mary Maguire Alden was an American motion picture and stage actress. She was one of the first Broadway actresses to work in Hollywood.
Renée Adorée

Renée Adorée was a French actress who appeared in Hollywood silent movies during the 1920s.
Claire McDowell

Claire McDowell was an American actress of the silent era. She appeared in 350 films between 1908 and 1945. Still something of a youthful beauty when she started in early silent films she ...more