Weird History
The 10 Most Notable Murders In American History

Since its inception, America has been a brutal and gruesome country, driven lust and greed. The most shocking murder cases of the past two hundred years all have the same wanton core running through them. Look no further than the Lizze Borden axe murderers for proof of what unhampered desire can do to someone. The 2018 film Lizzie suggests that the iconic alleged murderer was driven by lust and the need to set herself free from the tyranny of her overbearing parents. The story on display in Lizzie parallels that of many of the most famous murders in history.
Whether or not you want to admit it, everyone has felt a bloody urge rise through their body once or twice in their life. It's the animal instinct inside of us that so many people ignore, but the following crimes are full of small town murderers, and A-list celebrities who tapped into their sinister compulsions to slaughter their loved ones and commit the most famous family murders in America.
In 1892, Fall River, Massachusetts buzzed with talk of the 19th century's most incendiary story – that well-to-do local couple, Abby and Andrew Borden, died at the hands of an axe-wielder. Abby's body turned up discovered upstairs, with her head smashed to pieces, while Andrew laid lifeless on the couch downstairs, his face chopped in two. Aside from the family's live-in maid, Bridget Sullivan, only the daughter Lizzie Borden was at home during the murders, and naturally suspicion fell on her.
Rumors have persisted for over a hundred years that Borden was leading a double life. Supposedly, in public she the doting daughter of a wealthy property developer, but in private she and Sullivan carried on a complicated, secret relationship. If anyone in Fall River discovered that Borden had found freedom in the legs of her housekeeper then the family would be ruined. 2018's Lizzie puts this version of the story on full display, offering up the idea that the axe murderer was searching for the freedom to love whomever she wanted, and to gain the freedom that her parent's inheritance could afford.
Borden claimed to be in the barn when the murders occurred, but she found herself put on trial anyway. Her court case carried into 1893, where prosecutors posited that Borden's father sexually abused her or that she wished to inherit the family fortune. But with nothing more than circumstantial evidence, the courts ended up acquitting Borden, who spent the rest of her life in Fall River.
Age: Dec. at 67 (1860-1927)
Birthplace: Fall River, Massachusetts
see more on Lizzie Borden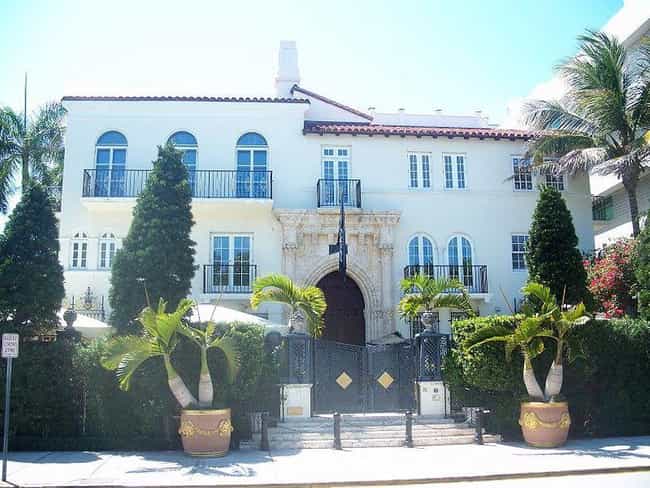 In 1997 South Beach, Florida belonged to Gianni Versace. The groundbreaking designer lorded over the area in his multi-million dollar villa, he was a regular at the coffee shop where he bought his papers that morning, and a visit for Versace felt like a visit from royalty. However, Versace was on a collision course with an unhinged psychopath named Andrew Cunanan who'd been on a death drive since April of that year. Cunanan, whose on mother described him as a "high-class homosexual prostitute," was wanted for the murders of four other men. No one could have guessed that his final victim would be the beloved fashion designer.
Cunanan's killing spree began on April 27 of the same year when he beat his longtime friend Jeff Trail to death with a hammer in his Minneapolis apartment. He followed Trail's murder up by killing an ex-boyfriend a few days later before moving onto Chicago where covered 72-year-old Lee Miglin's face with masking tape and slit his throat with a hacksaw. Cunanan's penultimate kill came when he bumped into William Reese, an unassuming caretaker who simply had the bad luck of being in the wrong place at the wrong time. After shooting Reese, Cunanan stole his truck and high tailed it to Miami where he lived for two months before making his final move.
On the morning of July 15, Gianni Versace was returning home from picking up a cup of coffee and his papers when Cunanan quietly crept up behind the fashion mogul and fired two rounds into the back of his head. As Versace crumbled on his front steps Cunanan slunk away and disappeared back into Miami. A fierce manhunt for Cunanan surged through the city, with police finding the killer only after he committed suicide by shooting himself in the head.
Age: Dec. at 51 (1946-1997)
Birthplace: Reggio Calabria, Italy
see more on Gianni Versace
The Murder Of The Beautiful Cigar Girl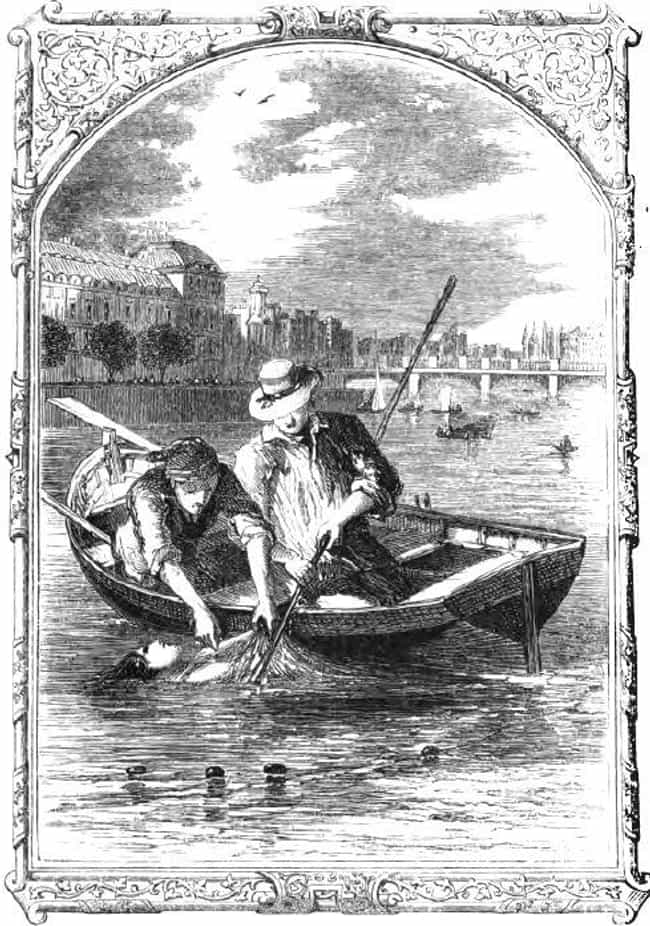 While walking along the Hoboken waterfront on July 28, 1841, two pedestrians discovered the body of Mary Cecilia Rogers bobbing in the water. At the time, Rogers lived as a local celebrity. Known as "The Beautiful Cigar Girl," she worked at Anderson's Tobacco Emporium in New York City, a spot frequented by writers like Washington Irving.
She left the tobacco game to help her mother run a boarding house, and shortly afterwards she disappeared. Two days after she went missing, her fiancé, Daniel Payne, put a missing person's notice in the papers, which became moot when her body was discovered. The police never figured out who murdered Rogers; her fiancé committed suicide shortly after her death, and John Anderson, the owner of the Tobacco Emporium fled to Paris after he became a suspect in the case.
This unsolved murder became such big news at the time, that Edgar Allen Poe even wrote a book about it, The Mystery of Marie Rogêt, where he claimed to solve the crime. Unfortunately, Poe never named a suspect, and it's believed that he was paid $5,000 by John Anderson to write the story in order to muddy up the investigation.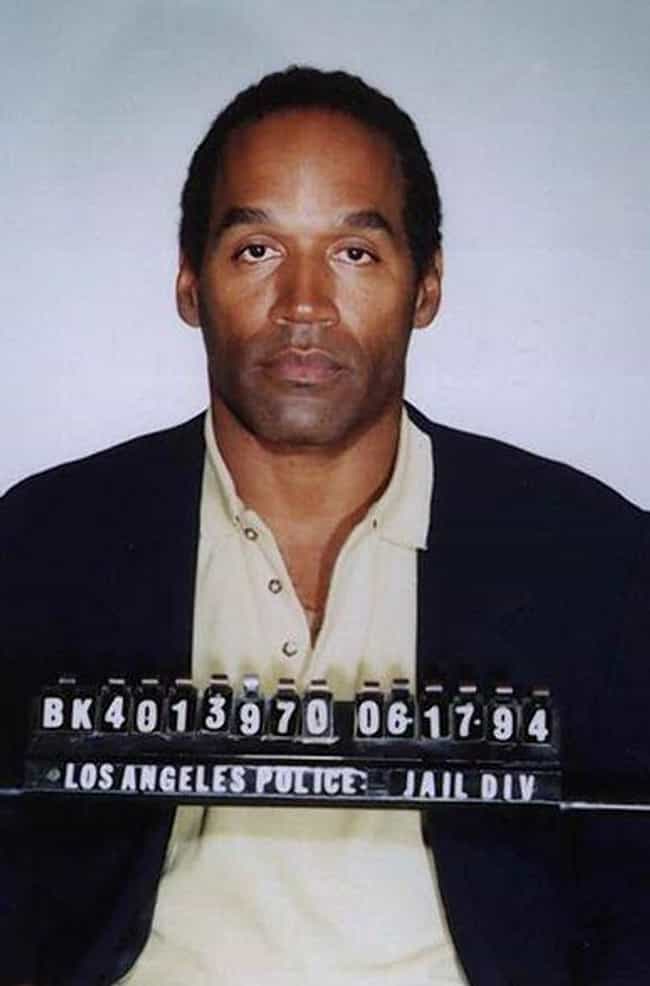 On June 17, 1994 everyone in America stopped what they were doing to watch the LAPD chase a white Ford Bronco containing OJ Simpson around the Los Angeles freeway. Five days earlier the bodies of Simpson's ex-wife, Nicole Brown Simpson, and her friend Ron Goldman were found slaughtered outside of her Brentwood home. After their bodies were discovered, police told the LA Times that they'd both been killed by "sharp-force injuries," but that no murder weapon had been located. The murders were brutal, they looked like they'd been committed by someone who was trying to prove a point. The police immediately went on the hunt for her ex-husband, football legend OJ Simpson.
In the court case against OJ Simpson, assistant district attorney Brian Kelberg described the attack on the former player's ex-wife, saying that after slashing at his wife Simpson knocked her to the ground and held her down with his foot. From there he grabbed her by the back of the head and slit her throat so hard that he nearly decapitated her. In spite of overwhelming evidence against Simpson, he was acquitted by a jury in the criminal case. However, in a civil trial Simpson was found to be liable for the murders and was ordered to pay $35.5 million to the families of the victims. By this time Simpson's funds had been drained, and with no assets to speak of, he avoided paying his bill.
Age: 71
Birthplace: San Francisco, California
see more on O. J. Simpson