Button Mash
8 Obscure Mario Games You Definitely Haven't Played

He's the most recognized video game mascot in the world, but even the biggest Nintendo fans haven't played every single Mario game. Whether they're Japanese exclusives or dated educational games, there's a good chance you have not only never played the Mario games on this list, but never even heard of them either. We all love titles like Mario 64 and Super Mario World, but it's fascinating to learn about the lesser-known Mario games that only a select group have played. Some are so obscure there are barely any pictures of them on the Internet - take Mario Undoukai for example, a Japanese Mario arcade game that played like Dance Dance Revolution.
This list includes Mario educational games, Japanese Mario exclusives, Mario arcade games that were coin (or medal) operated, and much more. These are definitely deep cuts when it comes to the beloved Mario franchise, so hopefully you learn a thing or two about these weird games.
Ranker may collect a commission from links on this page.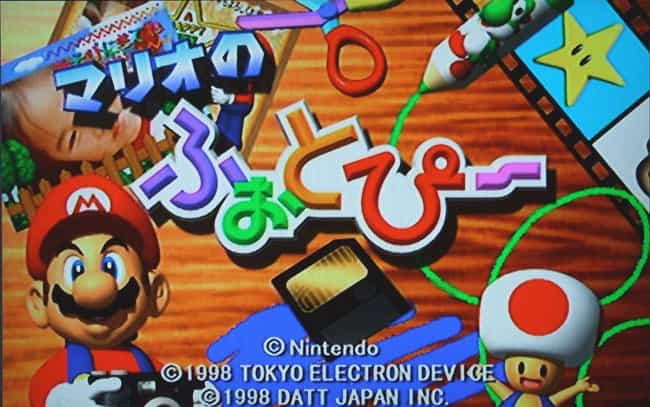 You probably played the heck out of Mario Paint for SNES, but the Japanese exclusive Mario no Photopi undoubtedly flew under your radar. Released in 1998 for the Nintendo 64, Mario no Photopi was a creativity game that allowed players to import their own images via SmartMedia cards that fit into the top of the game's cartridge. You could decorate your photos with Mario artwork, add different borders and fonts, and much more. It looks pretty cool, but did it have the Fly Swatting game? That's a deal breaker.
Release: 1998
Developer: Tokyo Electron
Genres (Video game): Educational game
Platform: Nintendo 64
see more on Mario no Photopi
Excitebike: Bun Bun Mario Battle Stadium
Many American NES owners had a copy of Excitebike in their library, but you've probably never even heard of Excitebike: Bun Bun Mario Battle Stadium. Before you laugh at the name too hard, you should know that "bun bun" is Japanese onomatopoeia for a buzzing noise that is sometimes associated with motorcycles.
Also known simply as Excitebike: Mario Battle Stadium, this was a title only available through Nintendo's Satellaview service, which allowed Super Famicom users to download games, magazine articles, and more from the Internet. The game was basically the same concept as the original Excitebike, but all the characters were replaced with Mario, Luigi, Wario, Peach, and more of your favorite Nintendo characters.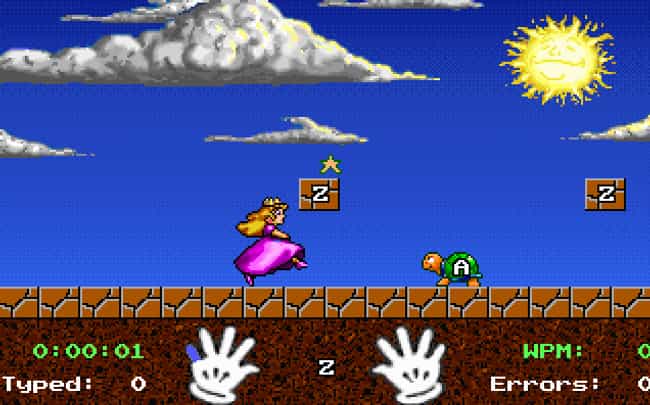 I sure wish my elementary school had a copy of Mario Teaches Typing when I first learned to use a computer. Released for Microsoft Windows and certain Mac in 1991, Mario Teaches Typing was an educational typing game that taught players how to use a keyboard. Players would need to type sentences fast enough to get Mario or Peach past obstacles like pits of quicksand, Thwomps, and more. You can actually play this game online fairly easily, so take a trip to the past and see what educational games were like in the early '90s.
Release: Jan 01 1991
Developer: Interplay Entertainment
Genres (Video game): Educational game
Publisher: Nintendo
Platform: Mac OS, MS-DOS, Personal computer, Microsoft Windows
see more on Mario Teaches Typing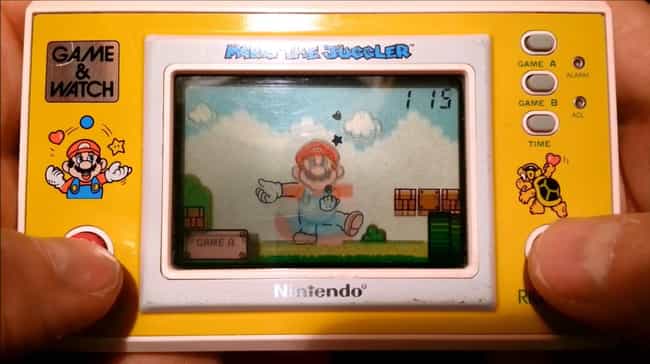 Before Tiger Electronics made all those crappy handheld games in the early '90s, Nintendo was doing it with their Game & Watch units. Mario the Juggler was the final original Game & Watch unit, and was actually a conceptual remake of the first Game & Watch game ever produced, which was simply called Ball.
The object of Mario the Juggler was to juggle items for as long as possible, with the player controlling Mario's left and right hands with two corresponding buttons. Three misses and you got Game Over.
Release: Jan 01 1991
Developer: Nintendo
Genres (Video game): Platform game
Publisher: Nintendo
Platform: Game & Watch
see more on Mario the Juggler