Total Nerd Totally Obscure Movie Character Cameos In Cartoons

280 votes
89 voters
1.6k views
16 items
List Rules Vote up the weirdest cartoon cameos you didn't see coming.
The fear of copyright infringement (or perhaps lawyers in general) keeps movie character cameos in cartoons intricately stealthy. However, it doesn't stop most adults who still enjoy kid's shows from reveling in any and all of these cartoon easter eggs when they're discovered, especially those alluding to their favorite films. Thank goodness for parody law.

Movie homages in cartoons are slightly easier and cheaper to get away with than straightforward guest appearances, but they still need to be sly as Stallone to pull off without risking legal ramifications. It's important to remember that while most animated series are technically geared towards children on paper, it's grown-ups with a wealth of knowledge in television and film who are putting them together from start to finish. This is why they are loaded with blink-and-you-miss-them vignettes which often go right over children's heads so as not to arouse suspicion. Weird cameos in cartoons aren't in short supply if you know where to look. Or better yet, which creators have the sickest senses of humor.
In what can only be described as one of the most anticipated movie character cameos in cartoons, both Simon Pegg and Nick Frost reprise their roles from Shaun of the Dead in a one-hour Phineas and Ferb Halloween special titled "Night of the Living Pharmacists" back in 2014. Fans of the film didn't even care about the context of their revival as long as they were back. As you can see, they didn't need to, either, since the brief but memorable appearance speaks for itself.
Also Ranked
#7 on The Greatest Survivor Characters in Film
Was this surprising?
see more on Shaun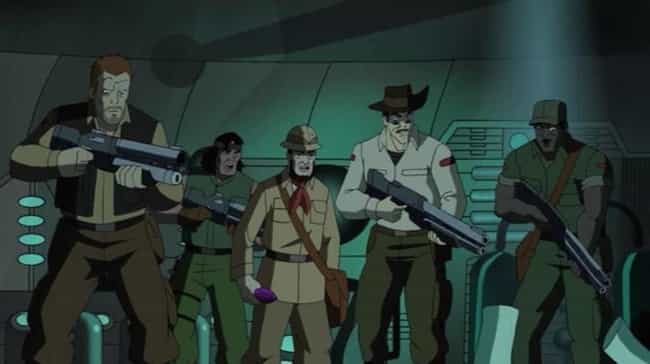 When is comes to Ant-Man, it's go big or go home... well, as far as Predator references go, at least. In his first solo outing of the series, Hank Pym kicks off Season 1, episode 5's "The Man In The Ant Hill" by kicking the teeth out of one of Ulysses Klaw's hired goons. He just so happens to look strikingly similar to Major Alan "Dutch" Schaefer (Arnold Schwarzenegger), too. His fellow mercenaries Dillon, Blain and Billy aren't far behind in getting their clocks cleaned. At least Pym isn't quite as vicious as a certain dreadlocked alien.
Also Ranked
#32 on The Most Hardcore Big Screen Action Heroes
#38 on Movie Tough Guys Without Super Powers or a Super Suit
#35 on The Greatest Movie Jocks
#4 on The Greatest Survivor Characters in Film

Was this surprising?
see more on Dutch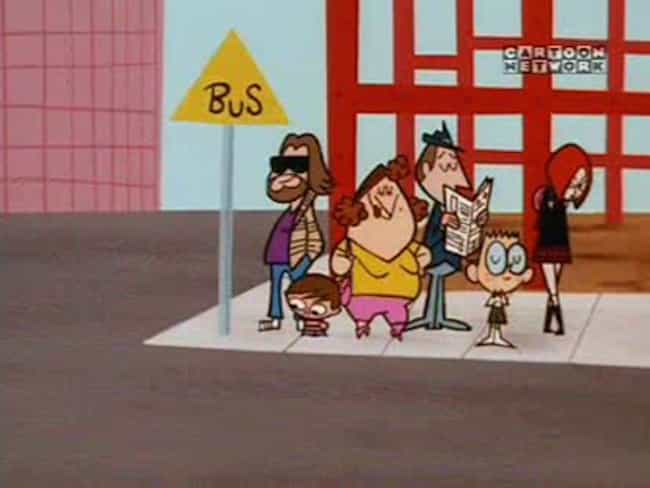 Jeff "The Dude" Lebowski (Jeff Bridges) is pretty unmistakable in appearance, as are the cartoons of frequent collaborators/married couple Craig McCracken and Lauren Faust. It makes perfect sense, then, since they are huge fans of The Big Lebowski, The Dude and his supporting cast have been paid homage on both The Powerpuff Girls and Foster's Home For Imaginary Friends numerous times.
The Dude popped up again as a pony alongside Walter and Donny (and Jesus) again on Faust's creation My Little Pony: Friendship Is Magic. That's hardly the most adult reference to a film made by the kid's show, though.

Was this surprising?
see more on The Dude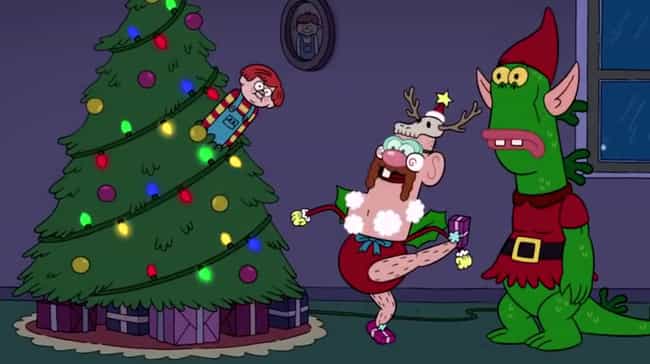 Christmas is a time for giving, but if you're a kid with even a vague familiarity with the Child's Play franchise, all the Uncle Grandpa Christmas special gave you was nightmares. Tasked with taking on Santa duty, it was only a matter of time before our titular hero (okay, in this case it was technically Pizza Steve) screws it up royally by setting a family's tree on fire, igniting an obvious "Good Guys" doll ripoff in the process. Props for cleverly rebranding the doll "My Chum Charlie" as a solid callback to the film's actual killer trapped in a toy's body, Charles Lee Ray. That little boy's photo hanging on the wall looks awfully familiar, too.
Also Ranked
#24 on The Fictional Monsters You'd Least Like to Have After You
#2 on The Scariest Demon Toys in Film History
#8 on The Greatest Possessed Characters in Film

Was this surprising?
see more on Chucky viano