Watchworthy
Obscure Horror Movies from the 1970s You Should Know About

Updated July 11, 2020
7.2k votes
1.6k voters
67.9k views
18 items
List Rules Vote up the greatest or most intriguing overlooked titles.
Horror films became insanely popular in the 1970s and as such it has since become an incredible decade for the genre. Many classics were born: The Exorcist, John Carpenter's Halloween, The Hills Have Eyes, Texas Chain Saw Massacre, Suspiria, Jaws, The Wicker Man, Dawn of the Dead… the list goes on. Much of the techniques and narratives used in these films inspired modern-day horror filmmakers, and producers are constantly mining the decade for remake material.
The 1970s was truly a golden era in horror cinema (as evidenced by these '70s horror movies) but sadly, it seems that each time a classic is born, another clever creation gets overlooked, slips through the cracks, and is eventually forgotten. This list covers some of those quirky diamonds in the rough that definitely deserve more attention. Whether you've seen them before or they're new to you, these strange and terrifying cinematic experiences should be on your regular spooktacular watch list.
Data-driven recommendations based on voting from over 40 million monthly visits to Ranker.
Try the free app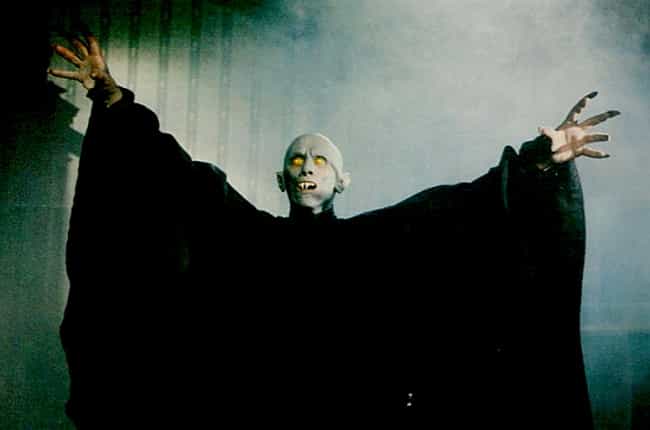 Author Ben Mears (David Soul) returns to his hometown Salem's Lot in New England to write a book centered around an old house with a dark past. He finds out the old spook house is now occupied for the first time in years, by a creepy antiques dealer (James Mason) with a mysterious partner no one has ever seen, named Mr. Barlow. The townsfolk begin suffering from nightmares, fatigue, anemia, and strange marks on their necks before finally dropping dead - only to rise from the grave with an insatiable appetite.
Tobe Hooper directs this Stephen King adaptation and it's simply a must-see. No exceptions Never mind the fact it was actually a two-part TV miniseries, as it is far scarier than some modern-day, theatrically-released horror films.
Actors: David Soul, Bonnie Bedelia, Lew Ayres, Ed Flanders, Elisha Cook, + more
Released: 1979
Directed by: Tobe Hooper
Should horror fans watch this?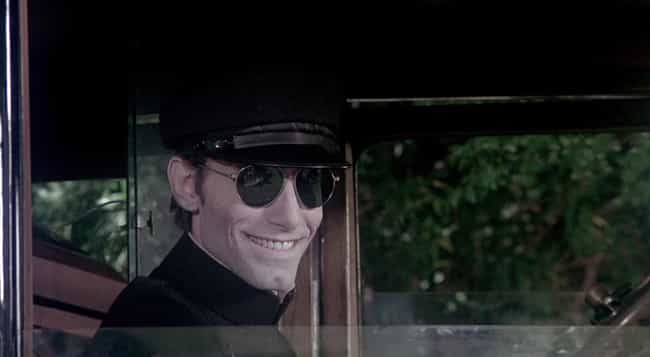 Marian (Karen Black) and David Rolf (Oliver Reed) take their kids and elderly aunt (Bette Davis) on a summer vacation in an enormous but rundown Victorian mansion in California. Oddly enough the owners have a single requirement for anyone staying in the house: They intend to leave their reclusive mother in her upstairs bedroom while the Rolfs are staying there, and ask that they leave meals outside her door but otherwise have no interactions with her whatsoever.
Strange things start happening around the house: accidents occur in the pool, Marian becomes obsessed with the house, and long dead plants start coming back to life. Fans of The House of the Devil will certainly recognize the inspiration for that film in Burnt Offerings.
Actors: Bette Davis, Burgess Meredith, Oliver Reed, Karen Black, Dub Taylor, + more
Released: 1976
Directed by: Dan Curtis
Should horror fans watch this?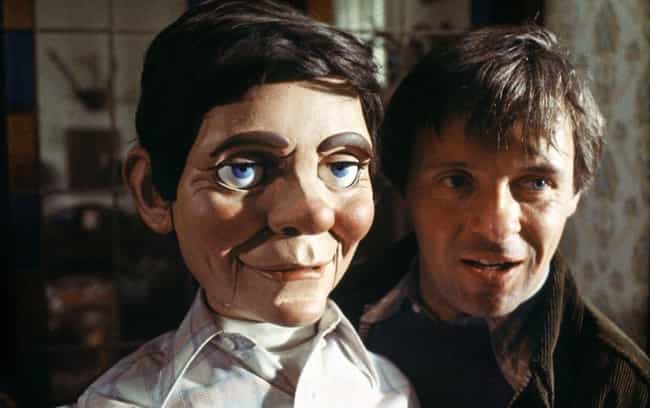 Magic is a psychological horror starring Anthony Hopkins as a magician and ventriloquist. After flopping onstage, Corky (Hopkins) makes a comeback with a foul-mouthed dummy named Fats, who has his own agenda. Corky's sanity begins to deteriorate as he loses control of Fats and the bodies start piling up. Fats begins to feel threatened when Corky's reunion with his high school sweetheart threatens their dynamic duo.
Magic is exactly what it claims to be, a terrifying love story. It has so many great psychological elements and was originally well received at its release. It's a shame it isn't more widely known among fans of the genre today.
Actors: Anthony Hopkins, Ann-Margret, Burgess Meredith, David Ogden Stiers, Ed Lauter, + more
Released: 1978
Directed by: Richard Attenborough
Should horror fans watch this?
This American slasher film was written and directed by Alfred Sole. The plot surrounds the untimely and violent death of little Karen Spages. Suspicion quickly falls on on her jealous, unstable, and hateful sister Alice played by Paula E. Sheppard.
The brightly-colored rain slicker and heavily-made-up girl mask is a stark contrast to most slasher antagonists, and overall Alice, Sweet Alice has a more dreamlike, ethereal feel than other similar titles. Fans of Suspiria should definitely check this one out.
Actors: Brooke Shields, Lillian Roth, Linda Miller, Mildred Clinton, Alphonso DeNoble, + more
Released: 1976
Directed by: Alfred Sole
Should horror fans watch this?