Politics
Things That Were A Thing: October 2019 Edition

October 9, 2019
46 votes
23 voters
7 items
Update: Check out Things That Were A Thing In November 2019
What happened in October? The most important October 2019 trending topics recall the events people most remember from the spookiest month of the year. The events that define October 2019 feature major political news, the latest releases in entertainment, natural disasters, and, of course, Halloween.
The biggest news stories of October include the Joker movie breaking box office records in its opening weekend, Bernie Sanders's hospitalization, and more. The most talked-about happenings of the month captured our attention for a brief period, but if you want to take a look at the year as a whole, check out all of the 2019 trending topics.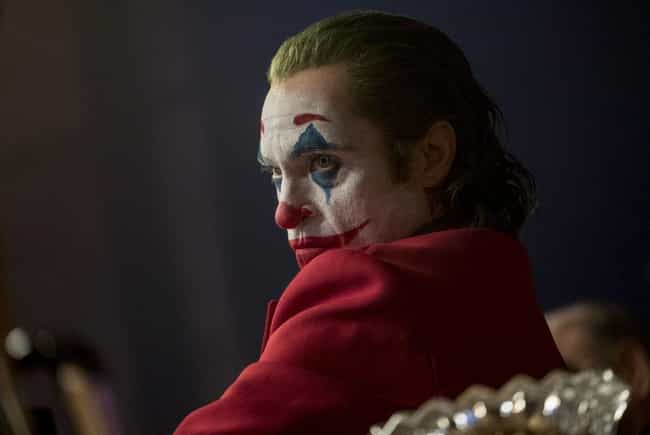 The 'Joker' Movie Is The Highest Grossing R-Rated Film Of All Time 
Todd Phillips's dramatic adaptation of the infamous Batman villain story premiered on October 4, and over the weekend it managed to rake in a total domestic earning of $96 million. Joker set the record for biggest global opening in the month of October with $234 million, outranking 2018's Venom, Marvel's solo supervillain drama that previously held the title at $207 million.
By October 24, Joker broke the record for highest grossing R-rated film of all time with $788.1 million, claiming the title from Deadpool with $782 million.
Critics ranked the film at 69% on Rotten Tomatoes, calling it "dark, terrifying, disgusting, brilliant, and unforgettable." Audiences also appear to have enjoyed Joaquin Phoenix's rendition of the Joker, scoring the film at 89%.
Joker stands alone in its interpretation of the clown prince of crime. It follows Arthur Fleck as he transforms from an outcast clown-for-hire and failed comedian into Gotham's most ardent nemesis.

Did this define October?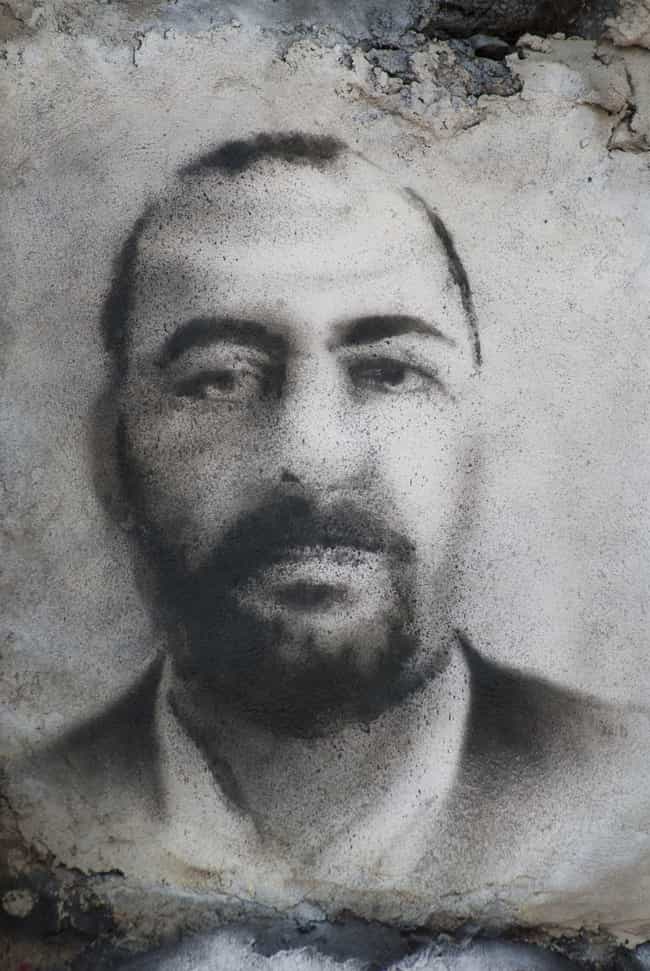 ISIS leader Abu Bakr al-Baghdadi Is Slain
President Donald Trump announced October 27 that ISIS leader Abu Bakr al-Baghdadi was slain in a US raid. The president said removing the ISIS leader was "the top national security priority of [his] administration."
US forces were sent into Baghdadi's compound in northern Syria, where Baghdadi apparently used an incendiary device to take himself out. His slayinh marks the most important end to a terror leader since al-Qaeda leader Osama bin Laden was slain by US Navy Seals in 2011.
No US personnel perished in the raid, but the president announced that casualties included two of Baghdadi's wives, who were wearing self-immolation vests, and three children the ISIS leader took with him in his attempt to find refuge in a tunnel. Eleven children were removed from the compound prior to the raid.
Defense Secretary Mark Esper told CNN, "This is not just their leader, it's their founder... [Baghdadi] formed ISIS in 2014, he led to establishing the physical caliphate throughout the region, so this is a major blow to them."

Did this define October?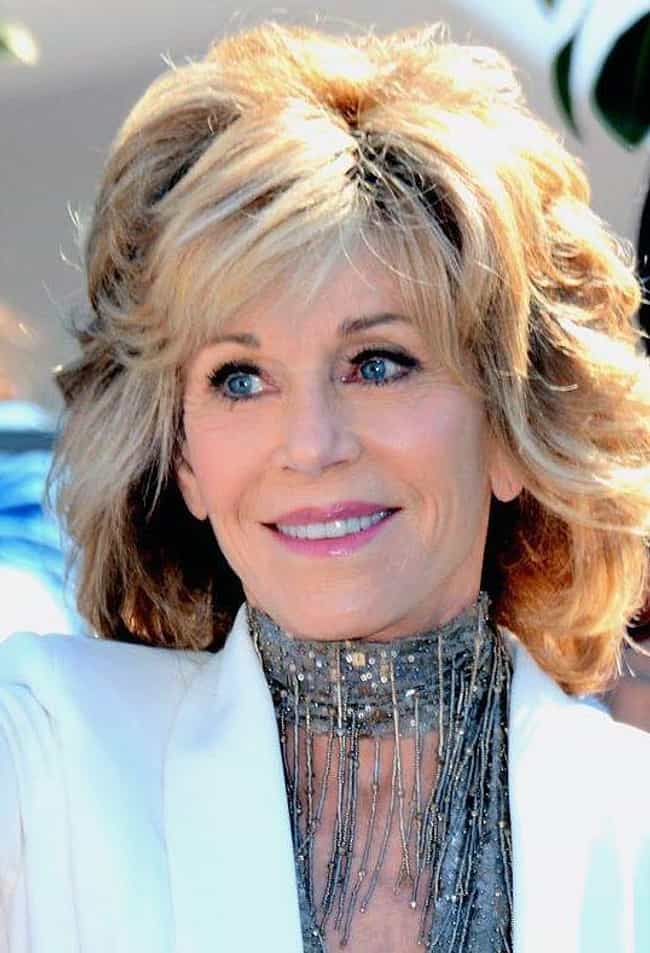 Jane Fonda Is Detained Outside The Capitol
Actress Jane Fonda, 81, most recently recognized for her role as Grace Hanson in the Netflix original Grace and Frankie, was detained on the steps of the Capitol in Washington, DC, on October 11 while protesting against climate change.
In a conversation with The Washington Post on October 10, Fonda expressed her intention to protest until she was arrested, saying, "I'm going to take my body, which is kind of famous and popular right now because of [Grace and Frankie] and I'm going to go to DC and I'm going to have a rally every Friday... We're going to engage in civil disobedience and we're going to get arrested every Friday."
Eva Malecki, the US Capitol police communications director, told People magazine that Fonda was the third of 16 people arrested "for unlawfully demonstrating on the East Front of the US Capitol" and charged with "crowding, obstructing, or incommoding" on October 11.
Fonda was inspired by 16-year-old Swedish climate activist Greta Thunberg to push lawmakers to take action against climate change.

Did this define October?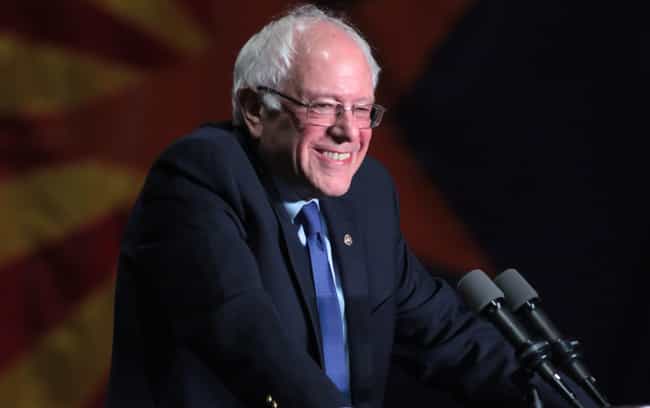 Bernie Sanders Is Hospitalized After A Heart Attack
On October 2, Vermont Sen. Bernie Sanders's campaign announced he would be canceling his upcoming events while being treated for artery blockage. Sanders was headed from Nevada and California to Iowa when he was hospitalized.
Sanders's adviser Jeff Weaver said Sanders "experienced some chest discomfort" during a recent campaign event, and "following medical evaluation and testing he was found to have a blockage in one artery and two stents were successfully inserted." On October 4, his campaign released a statement confirming the senator suffered a heart attack and spent two and half days in the hospital before returning home.
Sanders is running for president in the 2020 election. He has maintained a rigorous schedule attending several events a day in multiple cities. According to Weaver, the 78-year-old senator is "conversing and in good spirits" and would be taking time to rest and recover.
Sanders himself said, "I feel great, and after taking a short time off, I look forward to getting back to work."

Did this define October?