Culture
The Strange Publishing History Behind O.J.'s Controversial "Confession" Book, 'If I Did It'

When it comes to controversial legal battles, one question has existed in the collective consciousness of true crime lovers since 1994: did O.J. do it? Is Orenthal James Simpson, the former NFL running back and actor, to blame for the murders of Nicole Brown and Ron Goldman?
Having been acquitted of the murders in October 1995, Simpson has continued to filter into the public eye with the help of his still hotly debated guilt, ever-mounting criminal allegations, and the announcement in 2006 he would be publishing a controversial book titled, If I Did It. Often referred to as O.J. Simpson's formal confession narrative, If I Did It endured an arduous journey from draft to publication that included several lawsuits, public outcry, and intense moral debate.
Beginning with the hand of a ghost writer hired by Simpson and finally ending with two grieving families re-opening old wounds, here are all the facts any true crime enthusiast needs to know about O.J. Simpson's If I Did It.
The Publication Announcement Of 'If I Did It' Threw The Victims' Families Into A Frenzy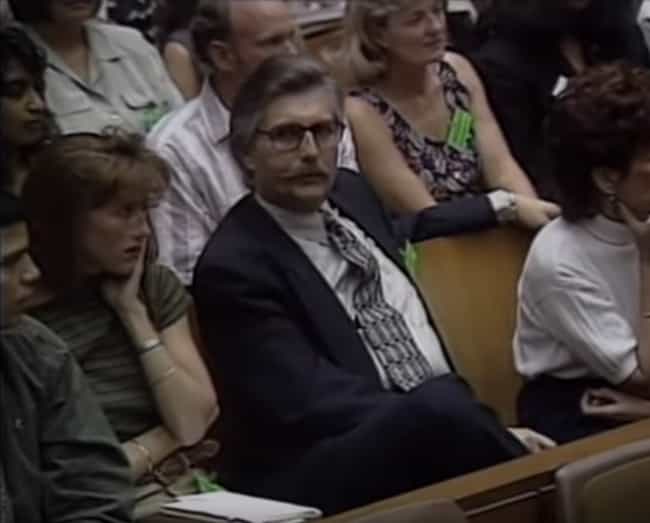 O.J. Simpson and publisher ReganBooks (a branch of HarperCollins Publishers) announced in November of 2006 that the ex-NFL running back's ghost-written book, If I Did It, would be released later that month. The book, which provides an allegedly fictional portrayal of the 1994 murders of Nicole Brown Simpson and Ron Goldman, was immediately received by the public as an official confession of O.J.'s involvement in the murders.
Immediately following the surprise announcement, the families of Nicole Brown Simpson and Ron Goldman spoke out fervently against its publication. Since the Goldmans had previously sued and won a wrongful death settlement against Simpson in civil court, they were concerned he would end up unlawfully profiting from the book's proceeds. Denise Brown, Nicole's sister, was outraged, stating that the book's publication was "a morally wrong thing to do."
Public Outcry Stopped The Publication Of The Book And Its Accompanying Fox TV Special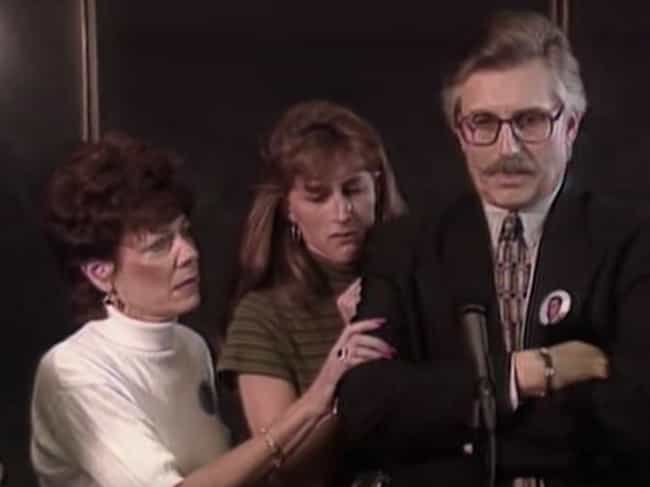 In addition to the scheduled release of the book, the Fox Network and its affiliate channels were gearing up to broadcast an accompanying television special aptly named O.J. Simpson: If I Did It, Here's How It Happened, in which Simpson would provide a full-length interview to Judith Regan, the theoretical publisher of the book. However, Fox's affiliates refused to agree to air the special, many insisting that they would instead show public service announcements during the time slot.
Additionally, the Goldman family started an online petition calling for the show and book to be boycotted by the public, earning tens of thousands of signatures within a matter of days. By November 20, 2006, the book and television special were canceled, and the book's publisher, Judith Regan, was promptly fired from HarperCollins.
Simpson's Ghostwriter Testified Against Him In The 1995 Trial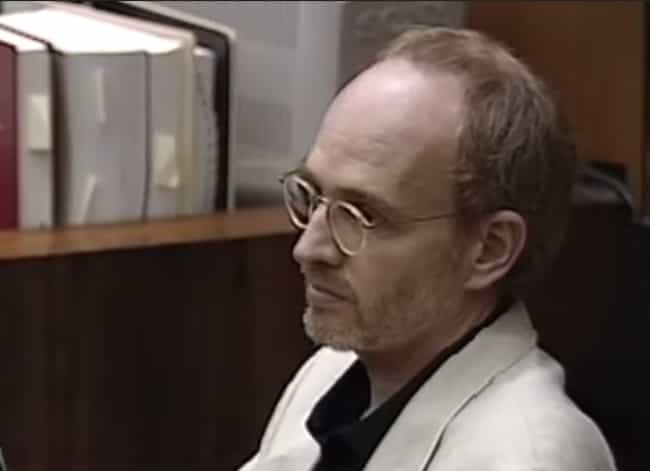 Pablo Fenjves, the ghostwriter for If I Did It, spent several days interviewing Simpson in order to adequately record his entire account of the murders to write the book intended to serve as Simpson's "hypothetical confession." Fenjves told CBS news in a 2007 interview he believed Simpson was guilty before ever meeting him, and continued to believe so after beginning the interviews. "You know, to be given an opportunity to sit in a room with a man that, you know, I personally believed to be a murderer - was just - it was hard to not do it," explained Fenjves.
Interestingly enough, Fenjves had also testified at Simpson's 1995 trial - as he was Nicole Brown's neighbor at the time of the murders and was familiar with the individuals involved. During the trial, Fenjves recalled he heard a "plaintive wail" from Brown's dog as it stood near the bodies of Brown and Goldman. Upon meeting to begin the book interviews, Simpson said, "Have you ever heard of a man being put away on the testimony of a wailing dog?" apparently to let Fenjves know that he recognized him from the trial.
The Goldmans Won A Wrongful Death Suit - But Simpson Wouldn't Pay Up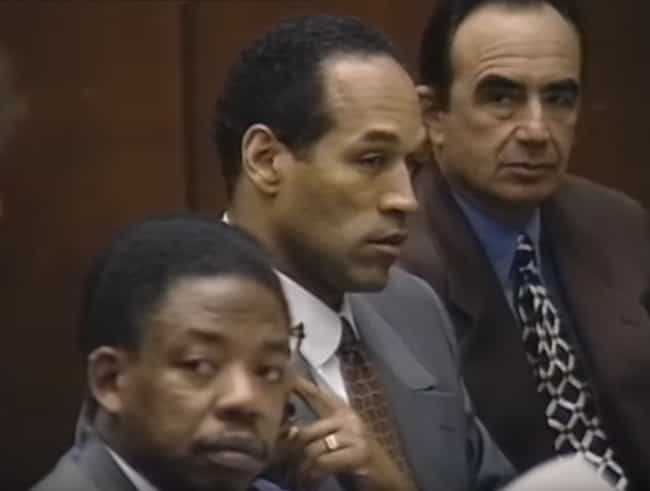 In 1995, the family of Ron Goldman, who was murdered alongside Nicole Brown Simpson, filed and won a civil case against Simpson for the wrongful death of their son. As a result, the judge awarded the family a settlement of over $30 million to be paid to them by Simpson. However, the family ran into trouble obtaining this settlement money, as they are not allowed to collect it from the pension that Simpson lives on and Simpson in turn is not allowed to make an additional profit off of anything pertaining to the murders from which he was acquitted. In order to get the money they were owed, the Goldmans had to try a different route.
After repeatedly being unable to recoup their settlement payout, a bankruptcy court awarded the rights to the book and television interview for If I Did It to the Goldman family after Simpson had illegally transferred the rights to his children.