Satanism
Real Photos From The Heyday Of The Church Of Satan

While he was alive, Anton LaVey managed to turn the world, and specifically San Francisco, into his own private playground. He brought robes into style again, dressed in all black, and gave ominous hand gestures in photos while surrounded by scantily clad women. While LaVey ran the Church of Satan there was no end to the curiosity about what was going on in his spooky castle. What manner of Satanic ritual was he conjuring? Blood sacrifices? Tributes to the moon? Demonic orgies that meant to wake the dead? A tribute to classic horror films? Thanks to the disturbing photos that you're about to see you'll find out that he was doing a little bit of everything.
LaVey felt that mystery was the most important part of his church, and though these photos offer a glance into the hidden world of satanic ritual they don't make things any less oblique. Even when you see the lord of darkness himself hobnobbing with famous people there are still more questions than answers. Those questions may never be answered but these pictures are no less intriguing. If you've ever wondered what life was like in the swinging Church of Satan then these photos will show you just how cool it was to get all dressed up in black and dance around a pentagram.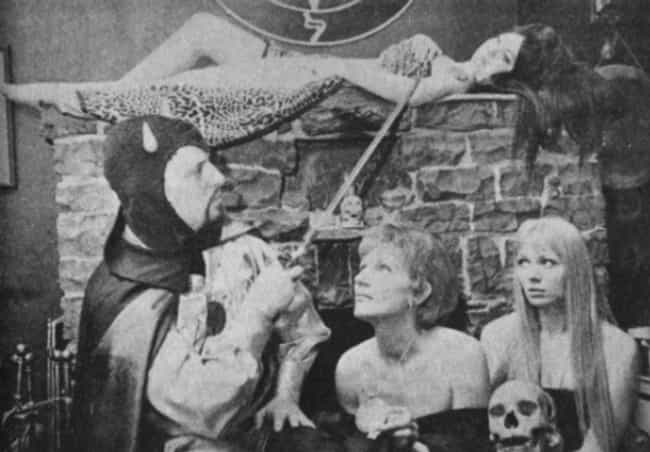 Is This One Or Many Rituals At Once?