Tattoos

28 of the Most Hardcore Old People with Tattoos
11.4k votes
1.3k voters
85.3k views
20 items
Tattoos are forever. We repeat: FOREVER. That little word will either excite you or terrify you when it comes to talking about permanent body art, but have you ever wondered what happens to tattoos when you get older? There are tons of horror stories about wrinkly skin that renders your once-pristine art unrecognizable. Even scarier are the stories about what happens when you gain 30 pounds, and your body turns your cute little character tattoos into amorphous blobs. Of course, these are the most extreme cases, but they're still stories to consider before going under the needle. Simply put, if you're 60+ years old and rocking a full sleeve or two and a chest piece, you're probably one badass dude.
This list of old people with tattoos will get you ready to conquer the word "forever." However, this is not a pass to get a tramp stamp. The elderly folk with tattoos showcased in this list prove just how cool it is to get tattoos and wear them proudly. These men and women all have unique stories displayed on their arms, face, neck, stomach and legs. Everything from color, black and white, and portraits are displayed.
Vote up the best old people tattoos below, and be sure to let us know what you think in the comment section.
The Next Best Suit Accessory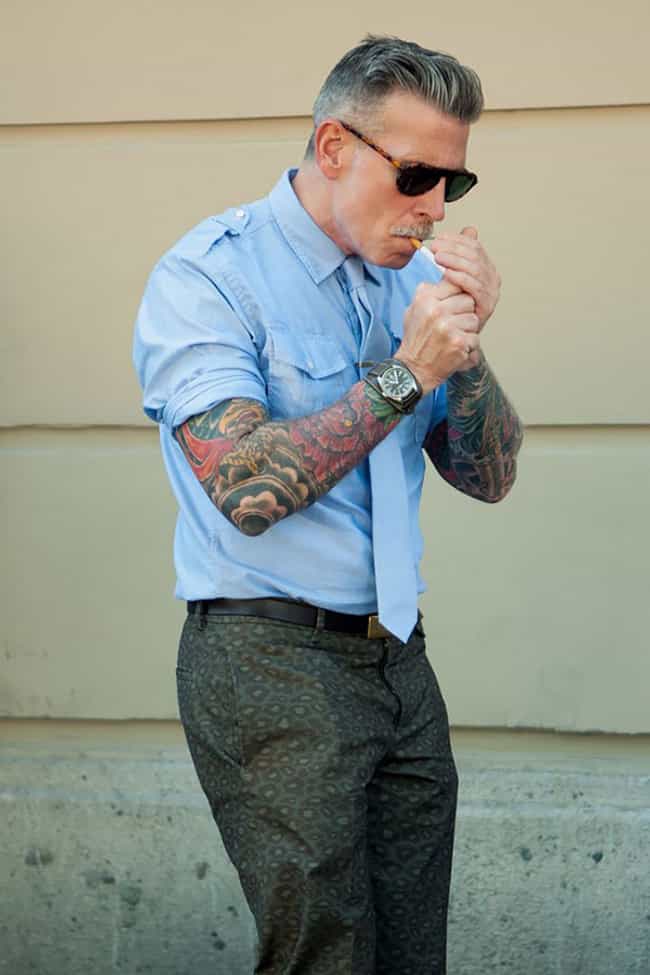 Source:
The Awesome Daily

Is this cool?
True Love Can Be Told With Ink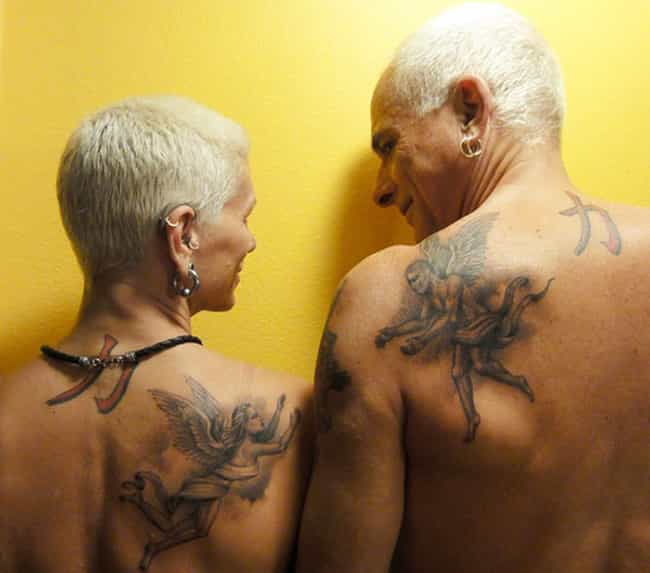 Source:
The Awesome Daily

Is this cool?