Culture
28 Times Old People Wrote on a Restaurant's Facebook Page and It Was Hilarious

Updated June 14, 2019
16.5k votes
3.4k voters
301.2k views
27 items
When it comes to funny Facebook posts, old people tend to kind of be a gold mine. Though it may have taken them a little longer as a demographic to figure out how to log on, set up accounts, and begin engaging in the world of online conversation, old people have finally mastered Facebook and some of the results couldn't be more hysterical. Here you'll see some of the greatest gems of the hilarious tumblr page, "old people writing on a restaurant's Facebook page." It's exactly what it sounds like, and it's funnier than you could ever imagine.
This Guy Can't Resist the Chance to Highlight His Adulterous Birthday Rendezvous

It's Always Someone Else's Fault, Huh Texas Roadhouse?

Burger King's Mom Embarrasses It in Front of It's Friends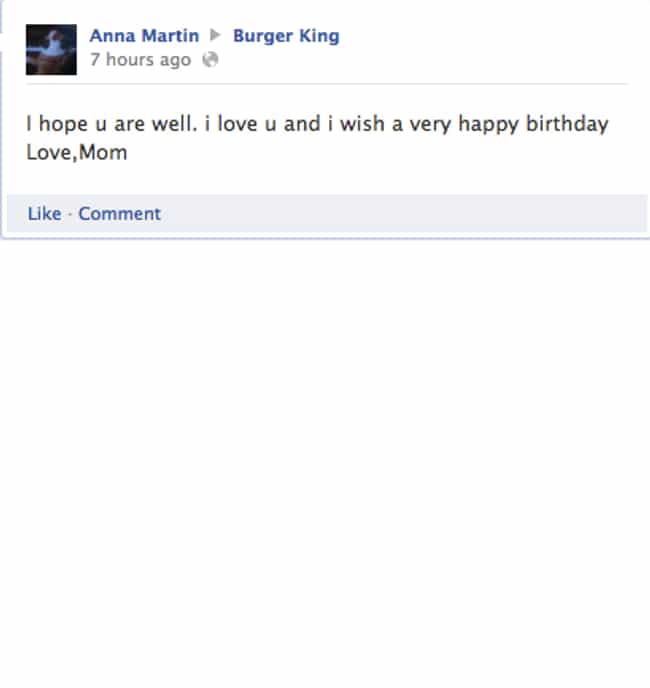 Damn You and Your Internet Sorcery, Applebee's! Damn You!