Weird History
20 Historical Photos Of Joseph Stalin Kicking It Like He Wasn't A Monster

No reason to beat around the borscht: Joseph Stalin was a monster. Sure, with that big mustache, those military uniforms, his rugged handsomeness, and such a commanding presence, he was one of history's great daddies, a patrician master of naughtiness prepared to bend the whole world over his knee and spank the bejesus out of it, despite being a relatively short dude. Yet the Soviet leader's most enduring legacy is that of Joseph Stalin, horrible person extraordinaire. As the historical photos of Joseph Stalin on this list attest, he obviously didn't lose any sleep over sending millions to the gulag or starving tens of millions to death.
Have you ever wondered what kind of expression a man like Stalin wears when kicking it with Nazis? Wonder no more. That's covered. If you find yourself hankering for historical Stalin photos of him watching parades alongside children like he wasn't one of history's most tyrannical dictators, you're going to love this slideshow. Prepare yourself for a wild pictorial ride through the annals of Soviet history; you'll be amazed how much a guy can smile in the wake of organizing the Great Purge, in which as many as three million people died.
Chillin' And Smoking A Cigarette With Hitler's Foreign Minister Joachim Von Ribbentrop Like Nazis Ain't No Thang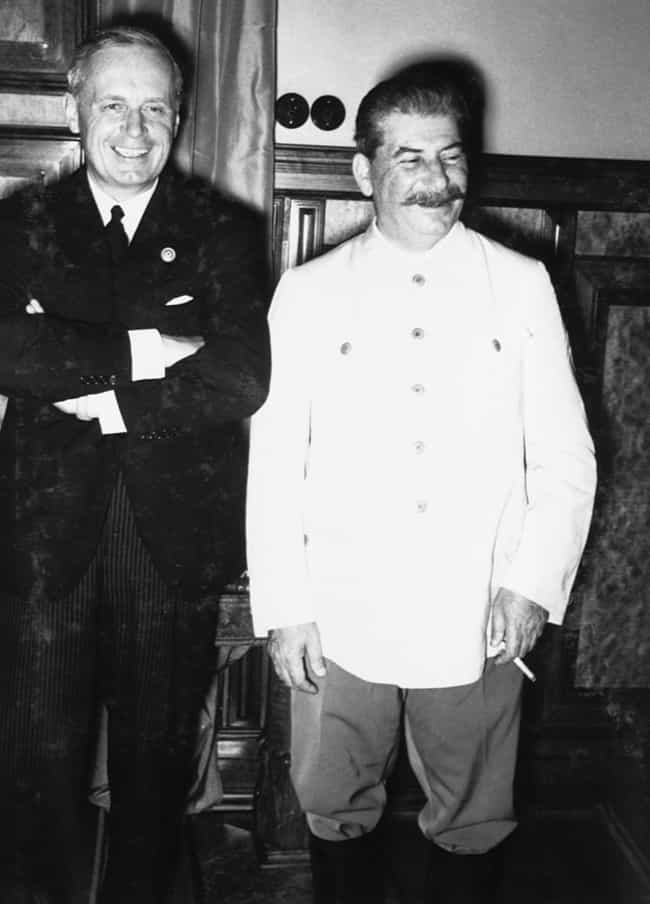 August 1939
Yukking It Up With Winnie The Church, American Statesman Averell Harriman, And The Homey Molotov As The World Burns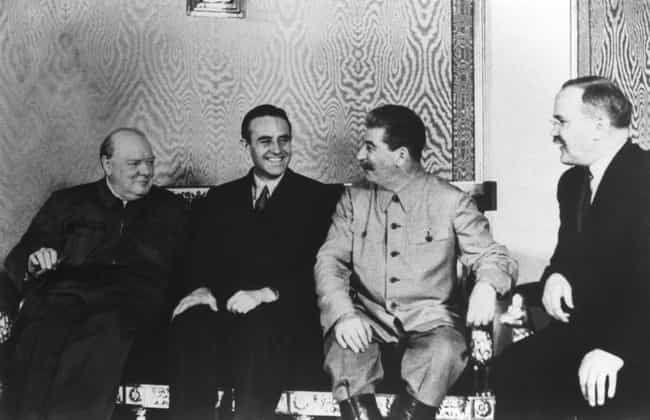 Summer 1942
"Dag, Voroshilov, You Funny AF."
Sharing an intimate moment with Klim Voroshilov, 1930s.
Stalin Clearly Wins The Battle For Sauciest Soviet Patriarch, Though Lenin Does His Best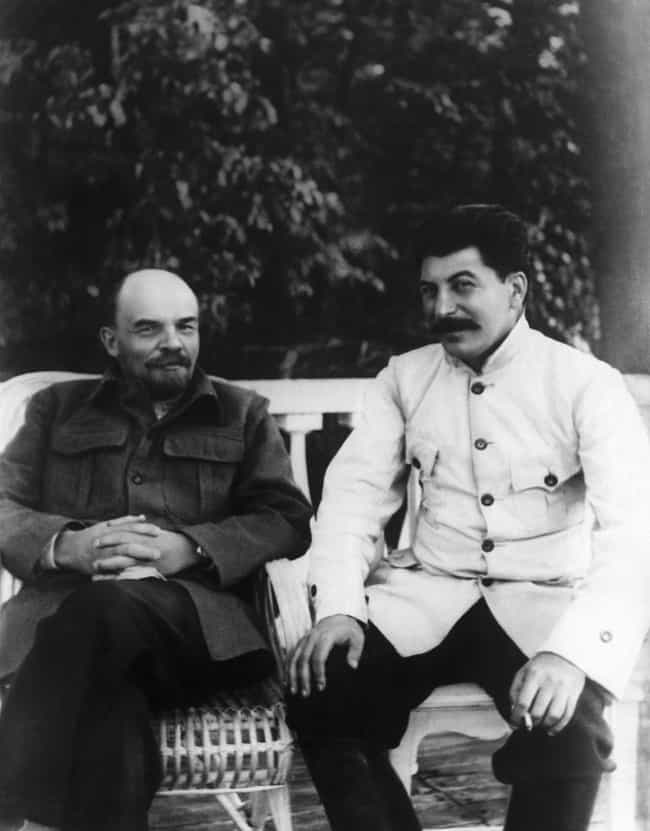 Lenin: Keep on mugging, you dirty fool. I'll put you over my knee so fast.
Stalin: I wish you would.
Lenin: Daddy?
(1920s)