Weird History
Cool Old School Pictures From Vietnam

241k votes
34.7k voters
1M views
31 items
Vietnam War pictures aren't all images of atrocities, anguish, and death. While there are many photos like those, and some of them are famous, there are also endless pictures simply showing young soldiers being young. Unseen photos from Vietnam portray soldiers and Marines relaxing, goofing off, drinking, smoking, going about mundane activities, posing with cute animals, or looking cool and unafraid for the folks back home.
Far from home with a lot of time on their hands, they took photos of their everyday lives. Many were budding musicians, posing with their instruments. Others wanted pictures looking badass with big guns. Some were caught in candid, unaware moments doing their jobs or relaxing. Pictures were sent back to the US so their parents would know they were okay, and many of these have since made their way to the Internet.
Here are the coolest, old school pictures of the men and machines that fought the Vietnam War.
Soldier Silhouetted at Sunset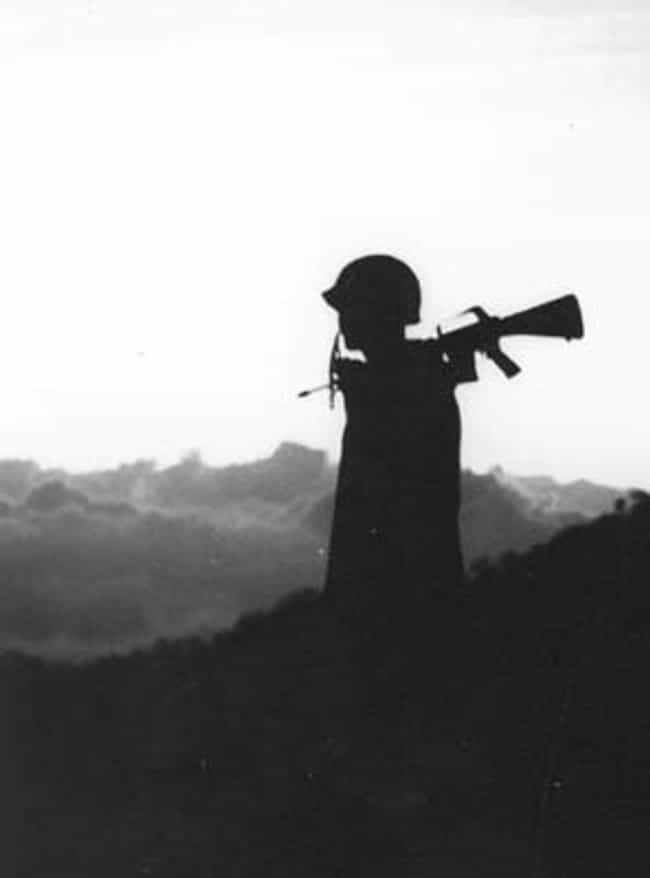 Photographers in the Vietnam war often called themselves "Shooters" and were faced with the daunting task of documenting the trauma and tragedy of combat. According to Air & Space magazine "nearly 800 airmen, soldiers, sailors, and Marines, attached to many active and reserve squadrons, serve in what is collectively known as Combat Camera," as of 2017. Combat photographers are put in dangerous situations every day, making sure those who serve are memorialized as well as making sure the public is educated with the visual devastation of war.

Is this cool?
Rappelling Out of a Chinook Helicopter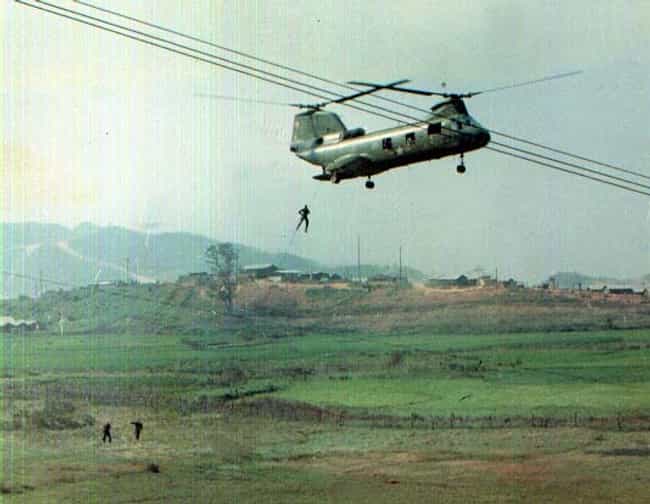 The CH-47 Chinook helicopter replaced the US Army's piston-engine helicopter in 1963. It is named after Native Americans in the Pacific Northwest. The helicopter was used to transport troops and cargo during the Vietnam war. The crew learned how to mount 7.62 mm M60s in the forward doors and M2 .50-calibers in the back doors for defense. The CH-47 was meant to be more stable and more agile than its predecessors.

Is this cool?
Soldier with a Puppy in His Vest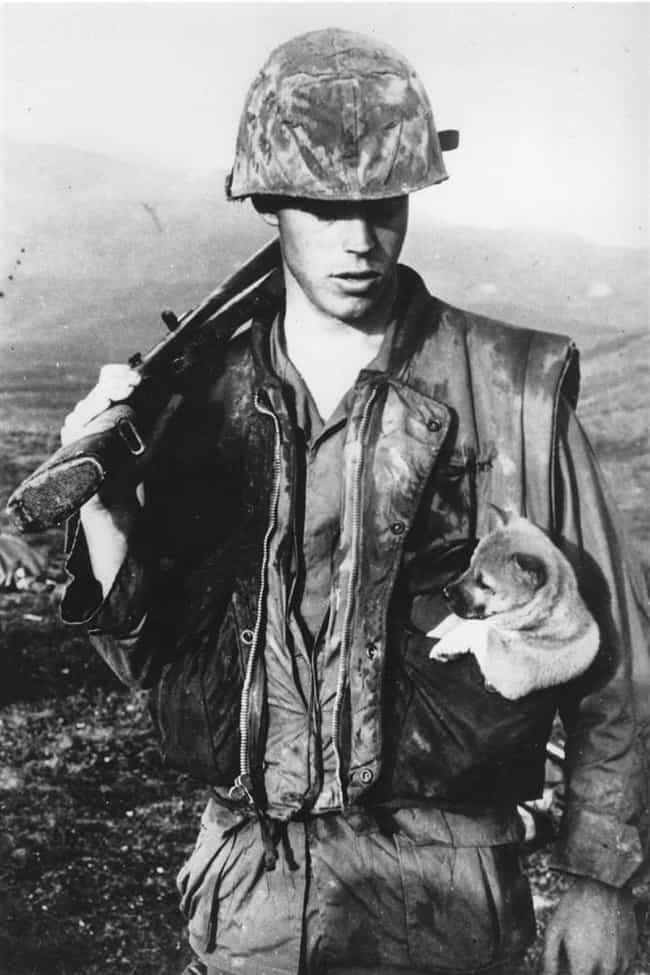 This US Marine rescued a puppy while operating southwest of Da Nang, Vietnam in January of 1968. He proceeded to carry his new friend in his pocket.

Is this cool?
Soldier with an M-60 and a Cigar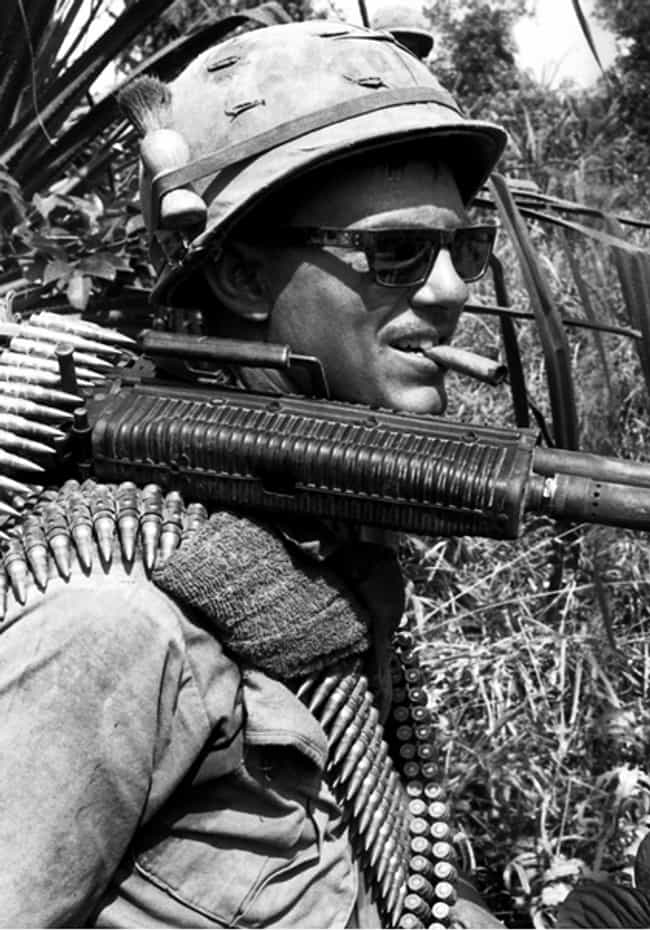 In April 1969 in South Vietnam, a soldier with an M-60 and a cigar was photographed manning the Patrol Base Diamond. The base is located about 35 miles from Saigon near the Cambodian border and was looked after by the 25th Infantry Division. The Division faced several communist attacks at the base in April 1969.

Is this cool?