Thrillers

Oldboy Movie Quotes

105 votes
52 voters
16.5k views
11 items
Best Oldboy quotes, ranked by fans. This list of great movie quotes from Oldboy collects all of the most famous lines from the film in one place, allowing you to pick the top quotes and move them up the list. Quotations from movies are repeated all the time in other movies, on television, in speeches and in day-to-day life, so having a good knowledge of good movie quotes (and having resources useful to search movie quotes) have become essential. This list includes all the best Oldboy lines and moments, just as they appeared in the actual movie script. Whether they are funny quotes, sad quotes, quotes about love or death, all the most famous Oldboy quotes are here.
Based on a Japanese comic book of the same name, Korean film Oldboy (2003) tells the story of businessman Oh Dae-su, who is held captive in a room for 15 years without knowing why. During his incarceration, he learns that his wife has been murdered and his daughter sent to foster care - and that he is the prime suspect. Upon his release, Dae-su tries to solve the mystery of his captor and his motives while he moves on with his life. Widely praised by critics, Oldboy was ranked #18 in Empire magazine's list of "100 Best Films of World Cinema" in 2010.
In Water It Will Sink the Same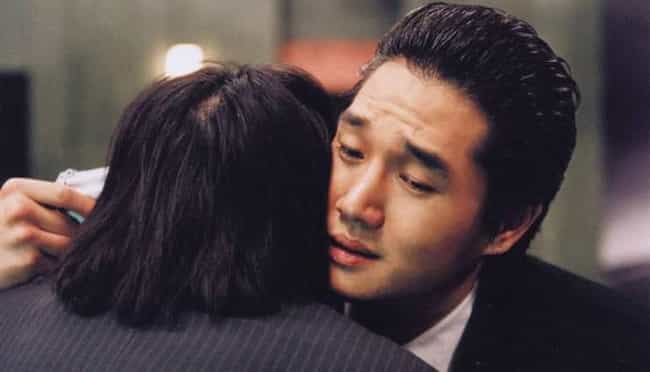 Woo-jin Lee
: Remember this: "Be it a rock or a grain of sand, in water they sink as the same."

Should this be higher or lower?
Revenge is Good But Not the Pain
Dae-su Oh
: Revenge is good for your health, but pain will find you again.
Should this be higher or lower?
Woo-jin Lee
: You really are the very monster I created, aren't you? But you won't find out the "why" of this if you kill me. Fifteen years of being curious would go to waste.
Should this be higher or lower?