Recipes

Olive Garden Recipes

152 votes
67 voters
19.7k views
7 items
Olive Garden recipes - the easy way to prepare the best dishes from the Olive Garden menu. These are copycat recipes, not necessarily made the same way as they are prepared at Olive Garden, but closely modeled on the flavors and textures of Olive Garden popular food, so you can bring these exotic tastes to your own table for a fraction of the cost.
Olive Garden is a chain of Tuscan-style Italian-American restaurants founded in 1982. Popular dishes include fresh soups, pastas, and steaks, but Olive Garden is best known for its "endless" servings of salads and breadsticks. The slogan of the chain is "When you're here, you're family," and there are more than 730 Olive Garden locations around the world.
From Red Lobster Cheddar Bay Biscuits to Buffalo Wild Wings hot sauce, chain and franchise restaurants are popular destinations around the world. Eating out too frequently can be costly, not to mention that it's hard to control portion size, ingredients, or the style of cooking to suit your preferences.
Making Olive Garden recipes on your own allows you to save money while enjoying your favorite menu items from the casual dining spot. This list collections the best copycat Olive Garden recipes from around the Web.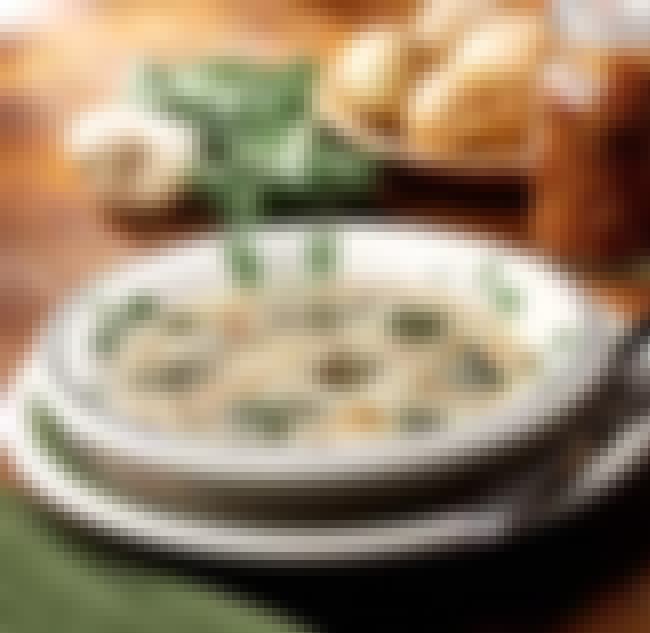 1 lb Italian sausage (I like mild sausage)
2 large russet baking potatoes , sliced in half, and then in 1/4 inch slices
1 large onion , chopped
1/4 cup bacon bit (optional)
2 garlic cloves , minced
2 cups kale or 2 cups swiss chard , chopped
2 (8 ounce) cans chicken broth
1 quart water
1 cup heavy whipping cream
- Chop or slice uncooked sausage into small pieces.
- Brown sausage in soup pot.
- Add chicken broth and water to pot; stir.
- Place onions, potatoes, and garlic in pot; cook on medium heat until potatoes are done.
- Add sausage and bacon; season salt and pepper to taste.
- Simmer for another 10 minutes.
- Turn to low heat.
- Add kale and cream.
- Heat through and serve.
Also Ranked
#41 on The Very Best Kinds of Soups, Ranked

Would you try this?
Italian Sausage Stuffed Portobello Mushrooms with Herb Parmesan Cream Sauce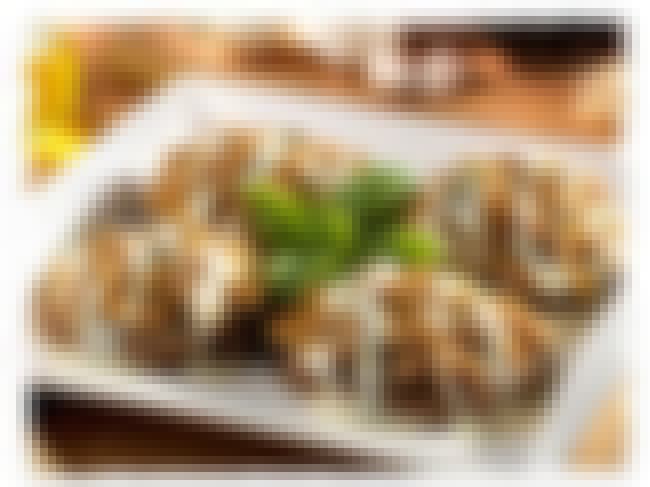 4 large portobello mushrooms, stems & gills removed
1 lb Italian sausage
1 tsp fresh Italian parsley, chopped
1 tsp fresh basil, chopped
1 clove garlic, chopped
1 cup garlic croutons, finely ground
1/4 cup milk
1/4 cup Parmesan cheese
2 eggs
* Sauce
2 cups heavy cream
2 Tbsp fresh basil, chopped (2 tsp dry)
1/4 cup Parmesan cheese, grated
Salt to taste
Pepper to taste
- Preheat oven to 350º F.
- Mushrooms: Clean mushroom tops with damp cloth.
- Place cleaned mushrooms on a sheet tray, stem side down; bake at 350º F for 5-8 minutes.
- Remove from oven until ready to stuff.
- Stuffing: Brown sausage in a non-stick skillet; crumble sausage into small pieces.
- Once browned, drain fat; transfer to a paper towel to cool.
- Beat eggs with milk in a medium bowl; mix in parsley, basil, garlic, croutons, and Parmesan cheese.
- Add cooled sausage; mix well until wet but firm and hold together easily.
- Top pre-baked mushroom caps with sausage mixture; bake in 350ºF oven for 15-20 minutes until golden brown and cooked.
- Sauce: Heat cream in sauce pan; lightly boil until half the original volume, avoiding scorch.
- Mix in Parmesan cheese, basil, salt and pepper.
- Spoon sauce over top of each mushroom.
- Garnish with a sprig of fresh Italian parsley or fresh basil. Makes 4 servings.

Would you try this?
Tomato and Mozzarella Caprese
8 thick slices of vine-ripened tomatoes
2 Tbsp balsamic vinegar
8 medium fresh basil leaves
12 oz fresh mozzarella cheese, sliced into 8 slices
Dry oregano leaves to taste
Sea salt or kosher salt to taste
Fresh ground pepper to taste
2 Tbsp extra-virgin olive oil
- Arrange sliced tomatoes on a large platter.
- Place one basil leaf on top of each tomato slice.
- Place one slice of mozzarella on top of each basil leaf.
- Sprinkle oregano, salt and black pepper on cheese; drizzle with extra-virgin olive oil.
- Finish with drizzle of balsamic vinegar. Makes 4 servings.
Roast Pork Loin with Grapes and Wine
3 tsp garlic, chopped
3 Tbsp fresh sage leaves, chopped
1 1/2 tsp Kosher salt
2 tsp black pepper, coarsely ground
4 Tbsp extra virgin olive oil
3 lbs center-cut pork loin
1 cup dry white wine
1 lb red & white seedless grapes
- Preheat oven to 375º F.
- Combine garlic, sage, salt, pepper and 2 Tbsp of oil in mixing bowl; evenly coat pork loin.
- Coat baking pan with 2 Tbsp of oil; place pork loin in baking pan.
- Cover pan with aluminum foil.
- Place in oven; roast for approximately 10-15 minutes.
- Remove foil; roast for another 15 minutes until well-browned.
- Remove loin from pan and place on cutting board; Let stand for 10 minutes.
- Place used pan on stovetop over medium heat; add wine.
- Using spatula, scrape bottom of pan to release drippings.
- Add grapes; cook until soft and wine is reduced by half.
- Slice pork loin into 1/2" slices and place on serving platter.
- Pour grapes and sauce over pork and serve immediately. Makes 4 servings.

Would you try this?