Culture
The Best Paintings By Omar Rayyan

1.4k votes
283 voters
9.6k views
10 items
List Rules Vote up the best paintings by Omar Rayyan.
Illustrator Omar Rayyan specializes in "old world" style watercolor and oil paintings that feature unique creatures alongside Renaissance children, goddesses, and ordinary household objects. His art has appeared in books, magazines, games, and a 2017 edition of Goblin Market, a book originally published in 1862 and written by Christina Rossetti. The Goblin Market tells the story of two sisters "who are enticed by the calls of the goblin merchants" and must learn how to combat the allure of forbidden fruit.
Though Rayyan says he is inspired by "the great oil painters of the Northern Renaissance and the Romantic and Symbolist painters of the 19th century," his unique art invites few direct comparisons. The 10 pieces below were personally selected by Rayyan, and each features one of his subjects with their adorable pet, which he appropriately titled to reflect their stories.
You can purchase the artist's paintings, greeting cards, literature, stickers, and more at StudioRayyan on Etsy or on his personal website. You can also find Rayyan on Facebook @rayyan, Instagram @omarrayyanart, and Twitter @omarrayan_art.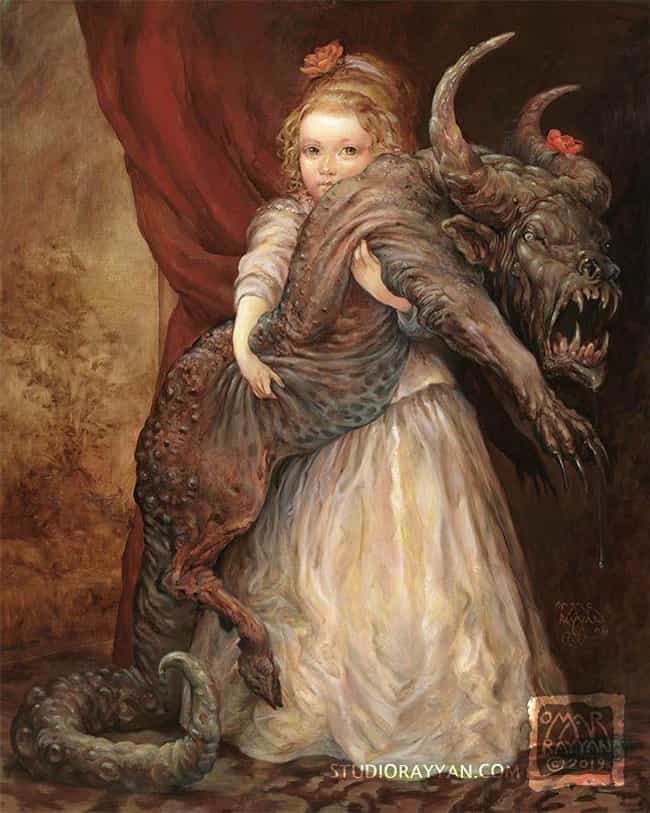 Buy on Etsy at The Favorite.

Is this fantastic?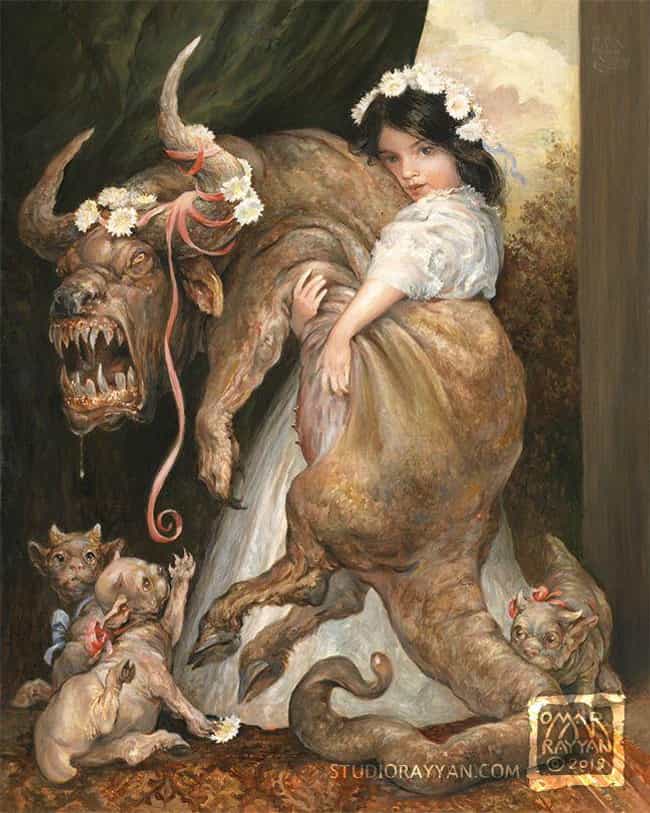 Buy on Etsy at Little Darlings.

Is this fantastic?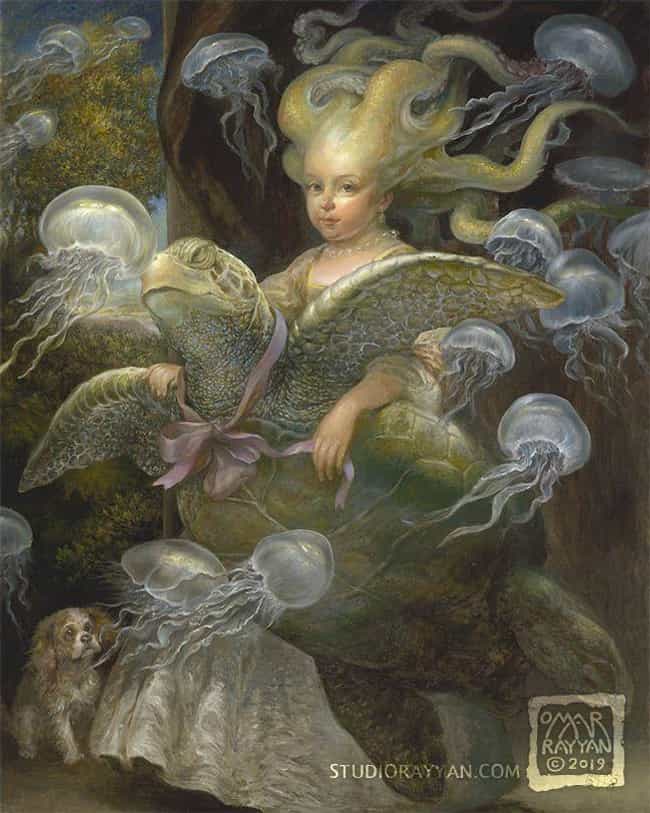 Buy on Etsy at Jellies.

Is this fantastic?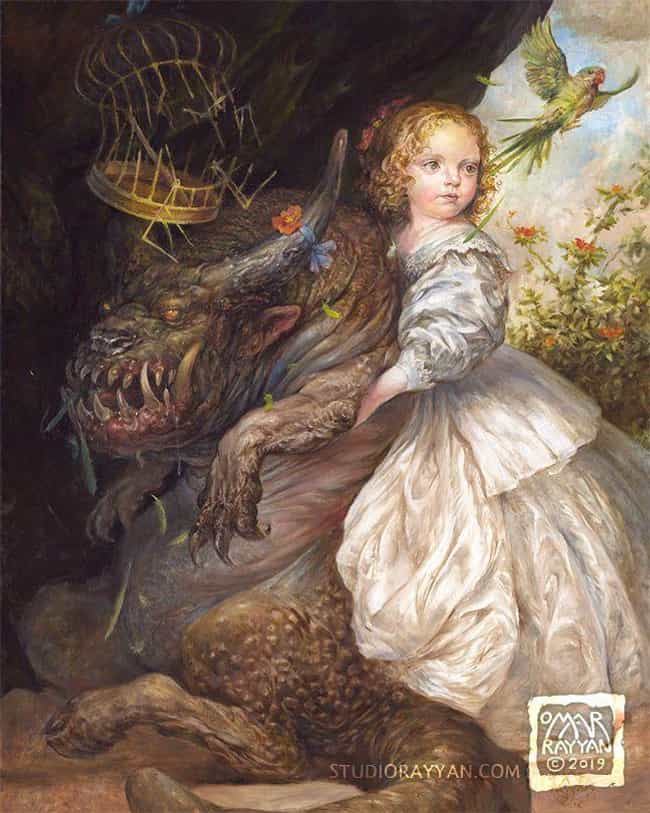 Buy on Etsy at Allegory.

Is this fantastic?