Entertainment
Omar Sharif Romance Film Roles

List of Romance Film movies/films with performances by Omar Sharif, listed alphabetically with movie trailers when available. These Omar Sharif Romance Film roles include starring, supporting and cameo appearances. You can sort these Omar Sharif Romance Film movies for additional information as well, such as who directed the films and when they were released. Over the years Omar Sharif has become known for playing characters in Romance Film movies, so this list is the perfect resource for finding some you haven't already seen.
This list features Doctor Zhivago, Top Secret! and more.
This list answers the questions, "What Romance Film movies has Omar Sharif been in?" and "What are the best Omar Sharif Romance Film roles?"
You can't vote on this list, but if you want to re-order it you can re-rank the list to put your favorites at the top. (20 items)
10,000 BC is a 2008 American epic fantasy adventure film from Warner Bros. Pictures set in the prehistoric era. It was directed by Roland Emmerich and stars Steven Strait and Camilla Belle. The world premiere was held on February 10, 2008 at Sony Center on Potsdamer Platz in Berlin. General release was on March 7, 2008. ...more on Wikipedia
Actors: Camilla Belle, Omar Sharif, Cliff Curtis, Steven Strait, Marco Khan, + more
Released: 2008
Directed by: Roland Emmerich
see more on 10,000 BC
Ard al-Salam is a 1957 Egyptian war/drama film directed by the Egyptian film director Kamal El Sheikh. It starred Omar Sharif and Faten Hamama. In this film, most of the characters speak Palestinian Arabic. ...more on Wikipedia
Actors: Omar Sharif, Faten Hamama
Released: 1957
Directed by: Kamal El Sheikh
see more on Ard al-Salam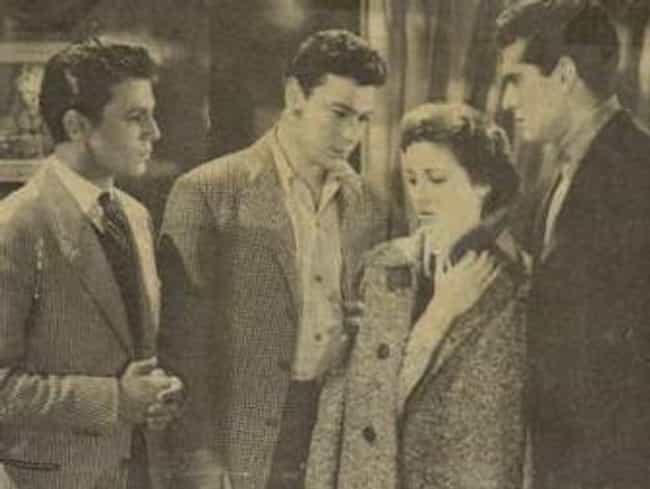 Ayyamna al-Holwa is a 1955 Egyptian romance/musical film directed and co-written by the Egyptian film director and writer Helmy Halim. It starred Abdel Halim Hafez, Ahmed Ramzy, Omar Sharif, and Faten Hamama. In 1996, during the Egyptian Cinema centennial, this film was selected one of the best 150 Egyptian film productions. ...more on Wikipedia
Actors: Omar Sharif, Abdel Halim Hafez, Faten Hamama, Ahmed Ramzy
Released: 1955
Directed by: Helmy Halim
see more on Ayyamna al-Holwa
Bloodline is a thriller film picture released in 1979. Based upon the novel Bloodline by Sidney Sheldon, it was produced by Paramount Pictures and directed by Terence Young with music by Ennio Morricone. The film was also released under the title Sidney Sheldon's Bloodline. It was the only R-rated film to star Audrey Hepburn. ...more on Wikipedia
Actors: Audrey Hepburn, Omar Sharif, Romy Schneider, Ben Gazzara, Irene Papas
Released: 1979
Directed by: Terence Young
see more on Bloodline