Pranks

On-Set Pranks That Prove Hollywood Actors Have Fun

5.5k votes
1.6k voters
786k views
16 items
Many movie fans do not realize the tremendous amount of downtime on a film set. It could take hours for a cinematographer to light a single take, or for a director to block one tracking shot. Of course, movie making is a serious business with millions of production dollars on the line. However, actors have to fill the hours somehow, and just because a producer has a budget to keep, it doesn't mean that shenanigans aren't taking place. We all know that George Clooney is a notorious prankster, and he alone could easily fill this entire list with his impressive prank resume. But he's not the only one. Here are the best on-set movie pranks by Hollywood actors.
One thing you learn by doing a little research into Hollywood pranks is that A-List celebrities worth millions of dollars are just mere human beings who think fart jokes are funny and a crude joke about penis size is not beneath them. Don't think that acclaimed British actor Alan Rickman appreciated the virtues of a good fart machine? Think again.
Some of the pranks on this list may even cross the line of good clean fun. Just ask Sean Penn how he felt when he thought a real life prison guard was racing towards him with a gun drawn? Or how about the time Paul Newman made director Otto Preminger collapse in shock and fear.
Make your voice heard! Vote up the zaniest and most fun actor pranks below.
back to page 1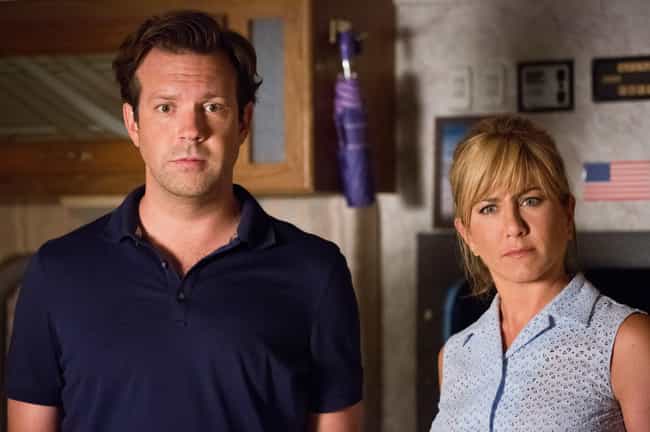 You're expecting a little TLC but The Rembrandts come on instead. It's a small price to pay for fame and fortune, but how many times do you think Jennifer Aniston has heard, "I'll Be There for You?" In a scene from the comedy
The Millers
, co-star Jason Sudeikis arranged for the
Friends
theme song to surprisingly play instead of TLC's
Waterfalls
, while the pretend family is driving in their RV.
Age: 43
Birthplace: Virginia, United States of America
Credits: We're the Millers, Saturday Night Live, Horrible Bosses, Horrible Bosses 2

Does this sound fun?
see more on Jason Sudeikis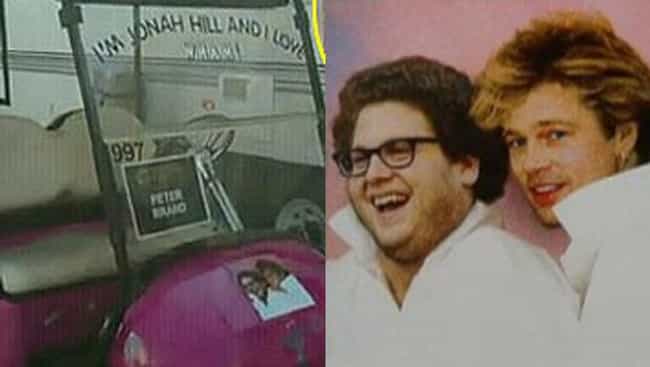 Brad Pitt doesn't just prank George Clooney. On the set of
Moneyball
in 2011, Pitt Whammed-up co-star Jonah Hill's on-set golf cart. In a
move inspired by 1984
, Pitt painted Hill's ride pink and MacGyvered the cart to play "Wake Me Up Before You Go-Go." Pitt also Photoshopped pics of the acting duo to look like their Wham counterparts. Just to put the prank over the edge, Pitt added the sentence, "I am Jonah Hill and I love Wham!" on the cart's windscreen.
Age: 32
Birthplace: Los Angeles, California, United States of America
Credits: 21 Jump Street, The Wolf of Wall Street, Superbad, 22 Jump Street

Does this sound fun?
see more on Jonah Hill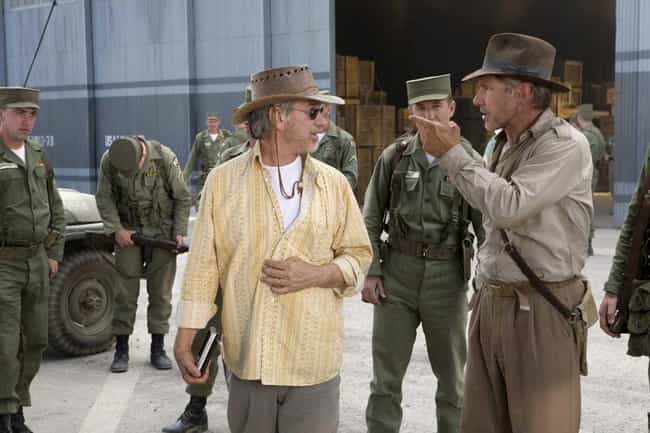 Even directors get in on the pranking fun. Steven Spielberg pranked Harrison Ford while filming

Indiana Jones and the Temple of Doom

. During the scene where Ford is tied up to a rock, ready to get whipped, He had his back to his tormentor. He didn't realize that Spielberg had persuaded Barbara Streisand to take the whipping reins. While Babs was beating on Ford, she said, "this is for all the money you're going to make on

Return of the Jedi

."

Age: 72
Birthplace: Cincinnati, Ohio, United States of America
Credits: Schindler's List, Saving Private Ryan, Catch Me If You Can, A.I. Artificial Intelligence

Does this sound fun?
see more on Steven Spielberg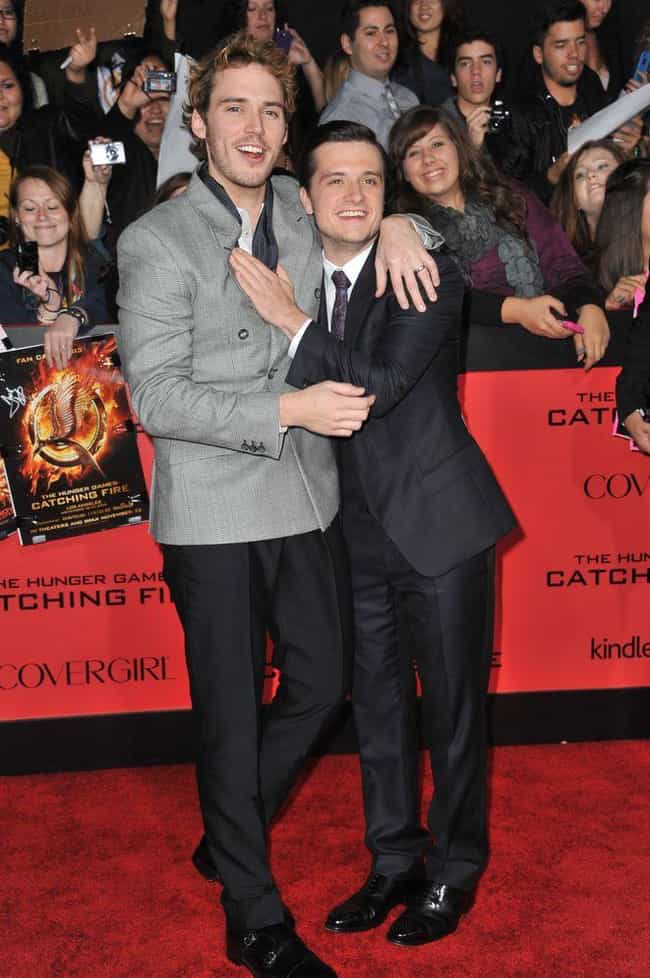 Josh Hutcherson made a big stink on the set of
The Hunger Games: Catching Fire
in 2013. It appears that there is something on the prank-market called "shunk poop," which Hutcherson sprayed on some toilet paper and tossed in co-star Sam Clafin's trailer garbage can. The stink drove Clafin crazy because he couldn't find the source of the wretched smell. He even
thought
that some uninvited person may have dropped a deuce in his trailer toilet.
Age: 26
Birthplace: Union, Kentucky, United States of America
Credits: The Hunger Games: Mockingjay - Part 1, The Hunger Games: Catching Fire, Bridge to Terabithia, The Hunger Games

Does this sound fun?
see more on Josh Hutcherson