film

One for the Money Movie Quotes

61 votes
35 voters
19.7k views
8 items
Follow
Embed
'One for the Money' movie quotes include some of the best lines from this 2012 adaptation of Janet Evanovich's wildly popular 1994 novel of the same name. In 'One for the Money,' Katherine Heigl plays Plum, a bounty hunter who is actually pretty normal. She's no Dirty Harry but she's no dummy either. The Stephanie Plum character has appeared in multiple Evanovich books, including, most recently, 'Explosive Eighteen.' Quotes from 'One for the Money,' not surprisingly, include witty dialogue from Plum and other characters, including her grandmother, "Grandma Mazur," vice cop (and ex-flame) Joe Morelli and others. See a favorite 'One for the Money' quote on this list? Vote it up! And if you have a personal favorite quote that's missing, add it to the list!
The 'One for the Money' movie adaptation has been a long time coming. Janet Evanovich's books are phenomenally popular, and the character of Stephanie Plum is no doubt a favorite for readers. Can Katherine Heigl give a solid portrayal? Hopefully so. The film also features John Leguizamo as Jimmy Alpha, Jason O'Mara as Joe Morelli, Debbie Reynolds as Grandma Mazur and Daniel Sunjata as Ranger.
Looking for more great movie quotes? Check out these lists for the best lines from
'The Rum Diary,'
'War Horse,'
'The Girl With the Dragon Tattoo,'
'Hugo,'
'The Iron Lady,'
'The Muppets,'
'Arthur Christmas,'
'Happy Feet 2,'
'Tower Heist,'
'Puss in Boots,'
'The Smurfs' movie,
'Cars 2'
and
'Jack and Jill.'

Mrs. Plum: "Stephanie started a new job!"
Stephanie Plum: "Yeah, I did. I just got a gun."
Mrs. Plum: "Whoa!" (Grandma Mazur checks out the gun and proceeds to shoot the chicken sitting on the dinner table)
Mrs. Plum: "Put the gun away, ma!"
Mr. Plum: She belongs in a home."
Grandma Mazur: "Shot that sucker in the gumpy..."
Mr. Plum (Luis Mustillo) certainly has a point, but something tells me he's vastly underestimating Grandma Mazur and her abilities. Look out, gumpys!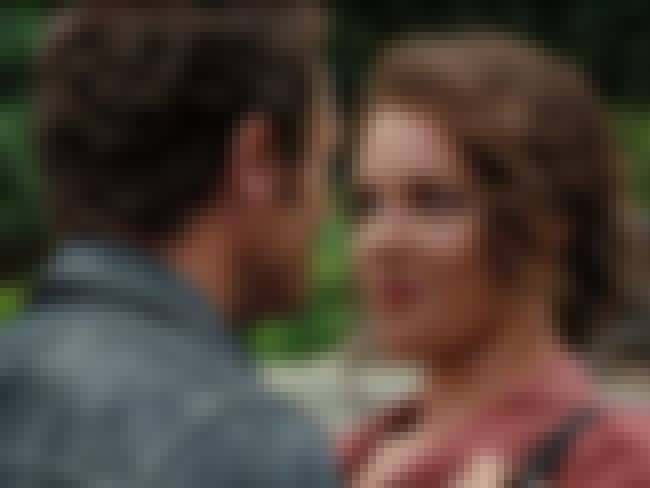 Stephanie Plum: "They blew up our car!"
Joe Morelli: "Excuse me, who's car?"
Stephanie Plum: "Your car. You want it back?"
The chemistry between Stephanie and Joe is hard to miss, both in the book and in the 2012 movie adaptation of 'One for the Money.'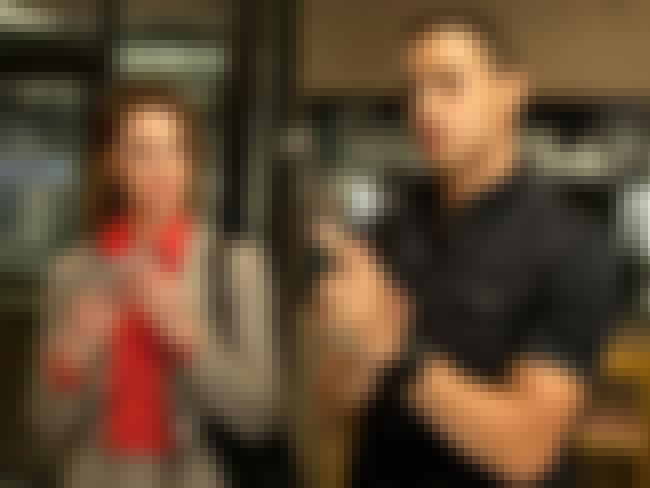 Stephanie Plum: "I was shooting a gun. How hot is that? I'm gonna nail Morelli. Not 'nail' Morelli! You know what I mean..."
Sara: "Yeah."
Stephanie Plum: "He's worth fifty grand!"
Can Stephanie manage to "nail" Morelli without actually, you know, "nailing" him? She's definitely determined to do so, but Morelli is awfully cute...

Joe Morelli: "Are you nuts?! This is my car, dammit!" (notices the Old Naked Man sitting with Stephanie in the passenger seat) "Oh my God...is that guy naked?!"
Old Naked Man: "Fresh air is good for the boys!"
Joe is understandably perturbed when he sees Stephanie's passenger, the always naked flasher, Clarence Sampson. Clarence seems fine with the whole thing, even though Stephanie's hauling him in to the police station.