Celebrities
12 One-Hit Wonder Actors Who Got A Big Break But Went Back To Not Doing Much

72.1k votes
14.6k voters
902.5k views
12 items
List Rules Vote up the actors and/or actresses you feel had the most potential.
One-hit wonders aren't a phenomenon reserved for the music world. There have been many one-hit wonder actors over the years - talented and seemingly promising young performers who quickly faded after their big break. While being remembered as a single character in a single project can undoubtedly be a challenge to parlay into a successful, long-term career, actors who had just one big role often hold a special place in our collective heart.
It's no secret that show business is a brutal environment, known for chewing up talented performers and spitting them out. Actors who were one-hit wonders likely experienced this shunning for themselves, relegated either to minor roles in lower-quality productions or to no roles at all. But for one, relatively brief moment, they shone brightly, giving the world a single memorable performance before their star burned out. We can bemoan their stalled careers and wonder what might have been, or we can be grateful for their single-performance legacy.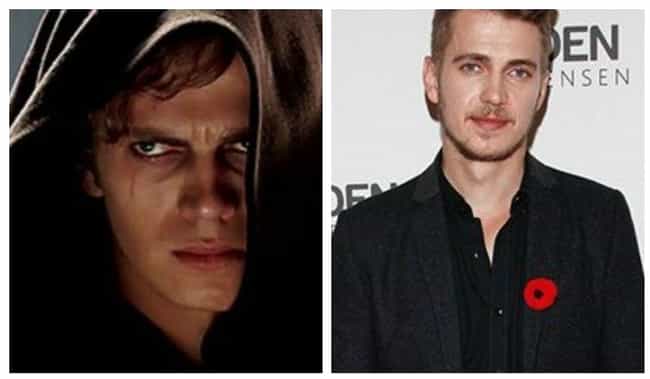 In the early 2000s, Hayden Christensen seemed poised to be the next big thing. Christensen had a handful of small roles before gaining considerable notice - and several major award nominations - for his performance in 2001's Life as a House.
But it was his role as Anakin Skywalker in 2002's Star Wars: Episode II - Attack of the Clones and 2005's Star Wars: Episode III - Revenge of the Sith that launched him to what many thought would be superstardom. But that's not how things played out for Christensen. Instead, he left Hollywood and bought a farm.
He said his exodus from Hollywood was his own doing. "I guess I felt like I had this great thing in Star Wars that provided all these opportunities and gave me a career, but it all kind of felt a little too handed to me," he said. "I didn't want to go through life feeling like I was just riding a wave."
Christensen still acts, but to many, he'll always be Anakin Skywalker.
Age: 37
Birthplace: Vancouver, Canada
Credits: Star Wars: Episode III - Revenge of the Sith, Star Wars: Episode II - Attack of the Clones, Jumper, Awake

Wasted potential?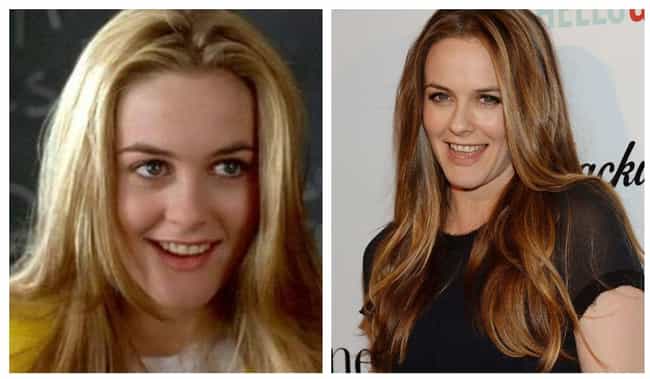 As Cher in the 1995 film Clueless, Alicia Silverstone became an overnight sensation. While no one can take away her permanent place in pop culture (and pop culture's lexicon), Silverstone struggled to find another success on par with Clueless. She didn't stop working after her most popular role, but her experience in Hollywood left her feeling somewhat disillusioned.
Then, in 2017, she returned to the big screen in a big way, acting in films such as the award-winning The Killing of a Sacred Deer. She also stars in TV's period comedy American Woman and started her own line of dietary supplements.
Age: 42
Birthplace: San Francisco, California, USA
Credits: Clueless, Batman & Robin, Blast from the Past, Excess Baggage

Wasted potential?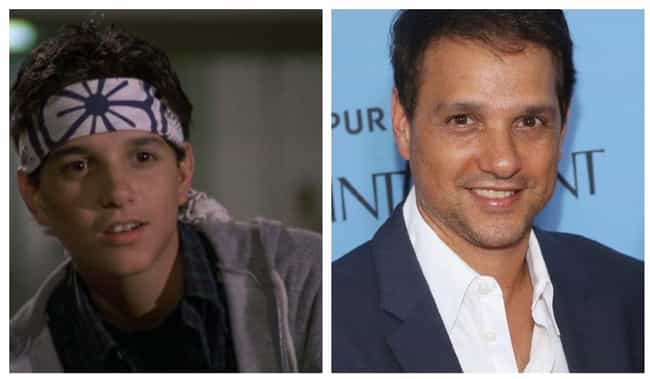 Regardless of Ralph Macchio's age, to many people, he will always be The Karate Kid. Macchio has continued to act since Karate Kid Part III in 1989, including roles in the 1992 film My Cousin Vinny and on the TV series Ugly Betty. None of his subsequent performances, however, have matched the popularity of Daniel-san.
Macchio married his wife Phyllis in 1987, and they have two children, one of whom is also an actor. He understands how important his most famous performance is for many people - and even reprised the role in Cobra Kai.
Age: 57
Birthplace: Huntington, New York, USA
Credits: The Karate Kid, My Cousin Vinny, The Karate Kid, Part II, The Karate Kid, + more

Wasted potential?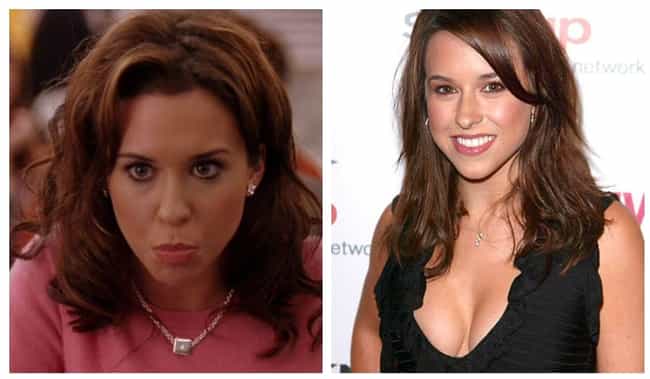 Gretchen Wieners in Mean Girls was actually one of the nicer mean girls, but she was a complete and utter dunderhead - and we loved her for it. The actress who played her, Lacey Chabert, was a child actor with a long list of credits before scoring her biggest role in the 2004 high school comedy penned by Tina Fey.
More recently, Chabert has focused almost exclusively on Hallmark Channel movies; indeed, she seems to be their resident star, headlining several of their televised films over the years - a role she's seemingly happy with.
"One of the things I love about it is you're guaranteed a happy ending," she said about Hallmark's movies. "To be a part of a project that adds a little love and light and levity into the world is something I'm very proud of."
Age: 36
Birthplace: Purvis, Mississippi, USA
Credits: All My Children, Party of Five, The Wild Thornberrys, Mean Girls

Wasted potential?