Unspeakable Times
Inside Huntington, West Virginia: Ground Zero For The Opioid Epidemic

Updated August 28, 2017
14.4k views
12 items
Opioid use in America continues to skyrocket in nearly every demographic, from rich to poor and from rural to urban. Yet, of all those affected, none quite match the horrific drug problems in Appalachia, where the epidemic is a full-blown crisis. Opioids in West Virginia, particularly in one of the state's largest cities, Huntington, impact the entire population, with nearly 20% of the population addicted to some form of opiate or opioid. As doctors overprescribe their patients with some of the most commonly abused medications, more and more citizens find themselves entrenched in something that far outweighs the chronic pain they initially sought to treat. And when the prescriptions and/or funds for said medications run out, people often turn to the cheaper and infamously addictive heroin.
And the opioid health crisis of Huntington is only a microcosm of the vast opioid problem facing the United States. Opioid related deaths climb higher each year, outranking gun violence and car crashes in terms of fatalities, and the heroin crisis inadvertently led to a spike in blood-born pathogens. But, as the rest of the country just seems to be waking up to this disaster, Huntington, West Virginia, continues to live it as it has for many years now.
A Surreal Epidemic: Heroin In Suburbia
When picturing West Virginia, most people envision its mountains, pleasant vistas, coal mines, and poverty. While poverty and urban decay exist here, the Mountain State does have plentiful quiet suburbs with nice houses and manicured lawns. Such suburban staples endure throughout West Virginia, including Huntington, located in the southwest part of the state. To visit Huntington is to visit innumerable small cities across America. Huntington boasts a strong public school system, a thriving university, even a country club. In other words, not what many expect when thinking of Appalachia. Huntington, the second-largest city in West Virginia, hosts a population of just over 48,000 people.
Adding to this juxtaposition comes the seeming contradiction of Huntington, a typical American suburb, as ground-zero for an opioid epidemic. A heroin epidemic in the suburbs? Precisely. Huntington's path there remains complex and proves difficult to solve. However, local, state, and even federal government agencies have begun programs to turn the city around.
26 Heroin Overdoses Happened In Four Hours – In A City Of 50,000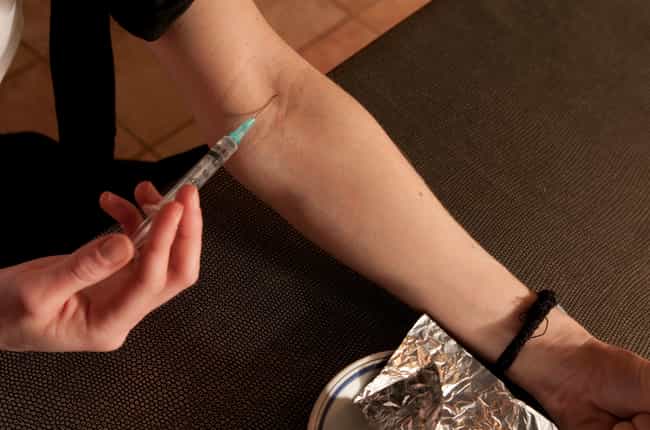 Huntington reached its lowest point on August 15, 2016. In just four hours that day, 28 reported opioid or heroin overdoses occurred, two of which resulted in death. If the local police and rescue squad were not so dedicated and vigilant or, unfortunately, used to these situations, the death toll would have been much higher. As one 911 caller said that day, "People are dying everywhere," and they are falling to stronger drug cocktails than responders usually deal with.
Many of the overdosing patients injected heroin alongside synthetic opiates like fentanyl and carfentanil, an elephant tranquilizer; the drug naloxone, which blocks the effects of opiates, often failed to resuscitate victims. Emergency responders had no choice but to give the dying patients two or three doses to revive them, though a single does typically does the trick.
Huntington resident Yohlanda Dixon lives in the neighborhood where many of the overdoses occurred."It was chaos here," she said. "They were all dropping the same time, like boom boom boom boom boom. That's what was so scary. You knew they were fixing to die. And that's the last thing you want to see, someone die right in front of you."
One Huntington Resident Dies From A Drug Overdose Every 10 Hours
Every 10 hours, a Huntington resident dies from a drug overdose. In 2016 alone, at least 864 West Virginians died of a drug overdose. Of those deaths, more than 700 involved some sort of opioid. West Virginia, according to the Centers for Disease Control and Prevention, has the highest rate of fatal drug overdoses in the country.
The future prospects for Huntington appear bleak, as well. Dr. Rahul Gupta, commissioner of the West Virginia Health and Human Resources Department, stated that he and his staff have seen an "unprecedented rise in the overdose of deaths related to opioids. It seems we have not yet peaked."
Statistics show the rate of drug-related deaths in the state is 41.5 cases per 100,000, far higher than New Hampshire, the state placing second. New Hampshire reported a drug death rate of 34.3 per 100,000. Kentucky, with a rate of 29.9 per 100,000, holds third place.
The Problem Began In The 1990s, When Doctors Began Over-Prescribing Opioid Painkillers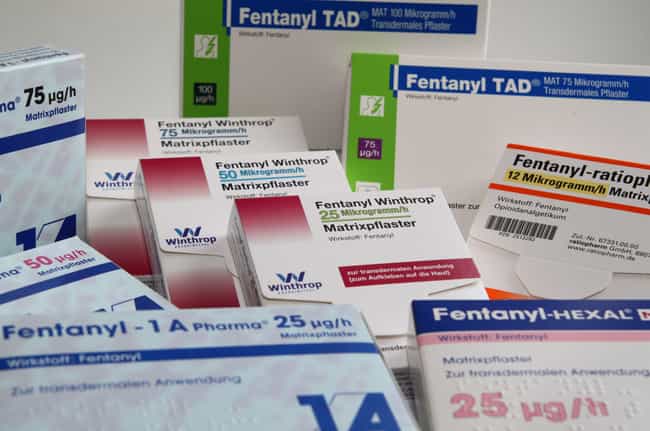 The opioid abuse epidemic began in the 1990s, when powerful new painkillers like OxyContin became available and prescription-writing practices shifted. At that time, medical treatment focused on an apparent chronic pain epidemic, with millions of people living with pain every day of their lives. Doctors found a quick fix for this by prescribing more potent painkillers at higher frequencies. Strangely enough, the purported "pain epidemic" coincided with the early '90s release of numerous new heavy pain medications available only by prescription.
In 1991, doctors wrote 76 million prescriptions for those drugs; in 2011, prescriptions reached 219 million. Dr. Christopher Gharibo, director of chronic pain management at New York University's Hospital for Joint Diseases, suggests the prescribing physicians "dropped the ball" by overprescribing the powerful opioids.