Entertainment
The Many Celebrity Friends Of Oprah Winfrey

She's a media mogul, so it's no surprise there are a lot of Oprah Winfrey celeb friends. The former talk show host has a few unlikely celebrity friendships, but you'll also see friends of Oprah Winfrey that you already knew about.
Obviously Gayle King is the Oprah Winfrey best friend. However, did you know that another Oprah Winfrey friend is Democratic presidential candidate Marianne Williamson? Bob Greene is also an Oprah Winfrey bff.
Read below to see all of the celebrity best friends of the superstar, as well as pictures of Oprah Winfrey with friends.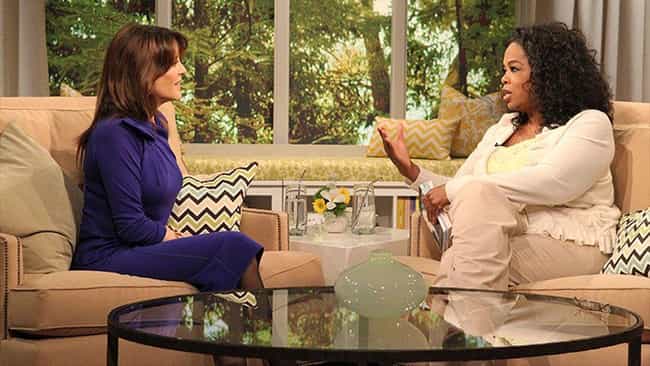 Oprah helped launch Marianne Williamson's career as a spiritual guide with an appearance on her show in 1992. And now she's running for president!
Marianne Deborah Williamson (born July 8, 1952) is an American author, lecturer and activist. She has written 13 books, including four New York Times number one bestsellers in the "Advice, How To and Miscellaneous" category. She is the founder of Project Angel Food, a volunteer food delivery program that serves home-bound people with HIV/AIDS and other life-threatening illnesses. She is also the co-founder of the Peace Alliance, a nonprofit grassroots education and advocacy organization supporting peace-building projects.In 2014, Williamson unsuccessfully ran as an independent to represent California's 33rd congressional district in the United States House of Representatives. On January 29, ...more on Wikipedia
Age: 66
Birthplace: Houston, Texas, United States of America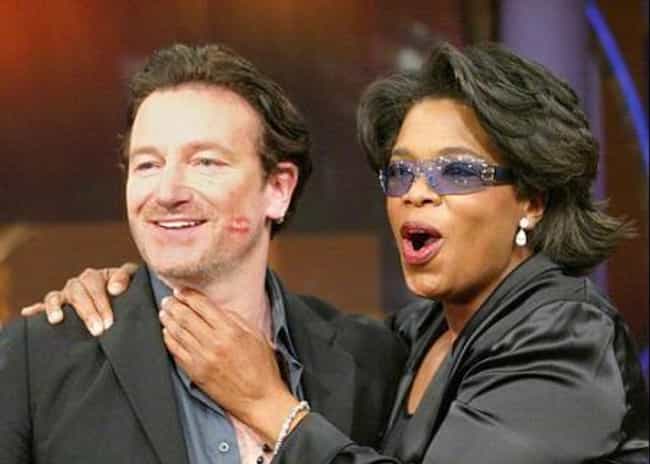 Oprah is good friends with U2 singer Bono AND with filmmaker Ava DuVernay. And since DuVernay is a huge fan of U2, Oprah even set up a cute meeting between the two of them!
Oprah shared a video of the moment on Instagram, writing, "My dear friend @ava LOOOVES Bono. So as a Birthday, Christmas, Easter, Forever gift I surprised her with the help of @guyoseary with tickets to concert and meet and greet afterwards in Nashville! Sweet moment."
Paul David Hewson, KBE OL (born 10 May 1960), known by his stage name Bono (), is an Irish singer-songwriter, musician, venture capitalist, businessman, and philanthropist. He is best known as the lead vocalist and primary lyricist of rock band U2. Bono was born and raised in Dublin, Ireland. He attended Mount Temple Comprehensive School where he met his future wife, Alison Stewart, as well as schoolmates with whom he founded U2 in 1976. Bono soon established himself as a passionate frontman for the band through his expressive vocal style and grandiose gestures and songwriting. His lyrics are known for their social and political themes, and for their religious imagery inspired by his ...more on Wikipedia
Age: 58
Birthplace: Republic of Ireland, Dublin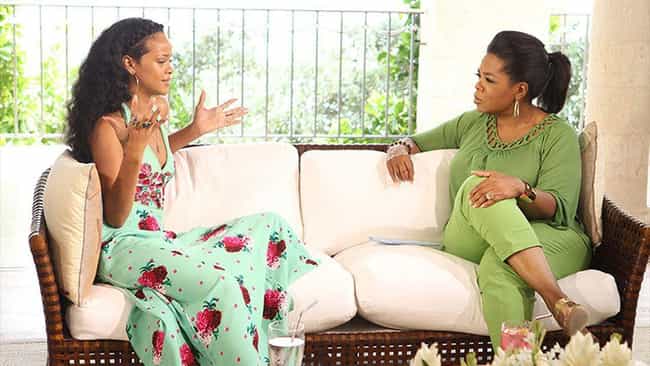 Oprah interviewed Rihanna in 2012 to discuss the abuse she suffered at the hands of ex Chris Brown.
Later in the interview, the two of them traveled to Rihanna's old neighborhood in Barbados. Oprah said she learned a lot about the star from the trip, and the two ended up becoming good friends.
Robyn Rihanna Fenty ( ree-AN-ə; born February 20, 1988) is a Barbadian singer, songwriter, record producer, businesswoman, fashion designer, actress and philanthropist. She is known for embracing various musical styles and reinventing her image throughout her career. Born in Saint Michael and raised in Bridgetown, Barbados, Rihanna moved to the US in 2005, when she signed with Def Jam Recordings to pursue a music career. Rihanna earned significant recognition following the release of her first two studio albums Music of the Sun (2005) and A Girl like Me (2006), both of which were influenced by Caribbean music and peaked within the top ten of the US Billboard 200 chart. Rihanna's third studio ...more on Wikipedia
Age: 31
Birthplace: Saint Michael Parish, Barbados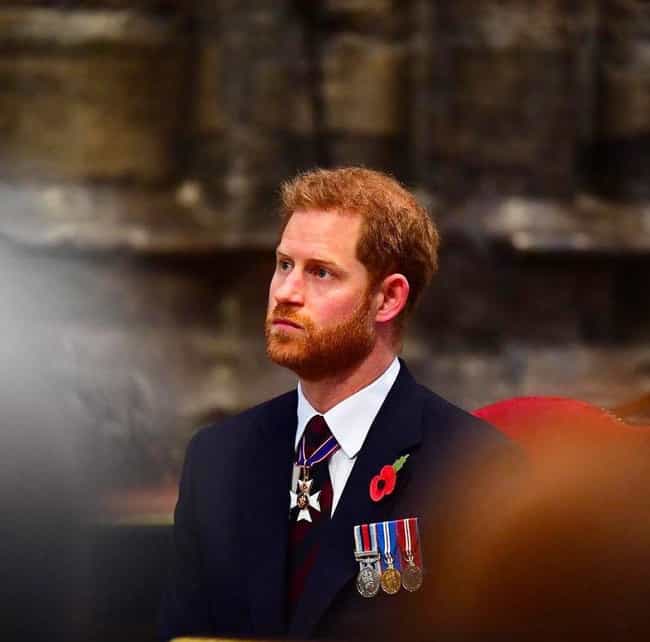 Oprah was one of the rare few to be invited to Prince Harry's wedding to Meghan Markle in 2018. Now Oprah and Harry, Duke of Sussex, will be producing a TV show together for Apple to discuss mental health.
Prince Harry, Duke of Sussex, (born Henry Charles Albert David; 15 September 1984) is a member of the British royal family. He is the younger son of Charles, Prince of Wales, and Diana, Princess of Wales, and is sixth in the line of succession to the British throne. Harry was educated at Wetherby Preparatory School, Ludgrove School and Eton College. He spent parts of his gap year in Australia and Lesotho. He then underwent officer training at the Royal Military Academy Sandhurst. He was commissioned as a cornet (i.e. second lieutenant) into the Blues and Royals, serving temporarily with his brother, Prince William, and completed his training as a troop leader. In 2007–08, he served for over ...more on Wikipedia
Age: 34
Birthplace: St Mary's Hospital, London, London, United Kingdom