Entertainment
20 Iconic Original Disney Posters VS. Today's Re-Release Covers

2k votes
275 voters
11.3k views
20 items
List Rules Vote up the Disney movies whose posters changed the most over the years.
Disney re-releases movies every seven to eight years, and with this comes sharper graphics and new promotional artwork for Disney movies. A lot changed between today's DVD and blu-ray covers and the original posters for Disney movies, with extra sheen and gloss added to give these films more of a contemporary look. After all, some of these films came out in the 1940s, so it makes sense their original posters look a little lo-fi compared to animation techniques you see today.
Disney basically set the standard for animated movie posters as it did with animation itself, and these posters definitely show that distinction to be true. Scroll down to see a comparison of original Disney posters to their current DVD covers. As would be expected on list of Disney film posters, some of Disney's best animated films appear on this list.
back to page 1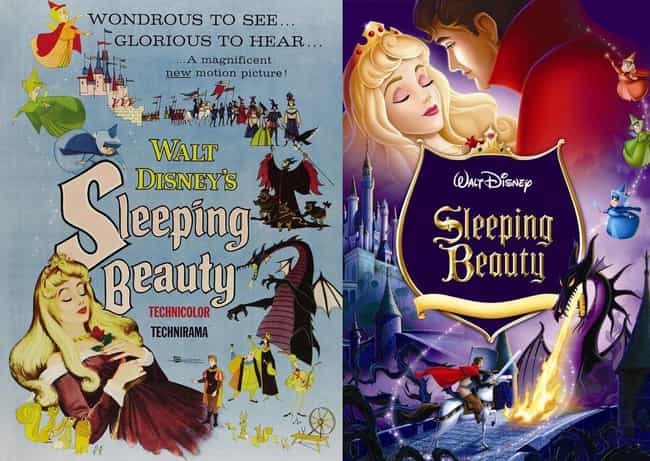 Actors: Marvin Miller, Mary Costa, Verna Felton, Taylor Holmes, Eleanor Audley, + more
Released: 1959
Directed by: Clyde Geronimi

Is this change dramatic?
see more on Sleeping Beauty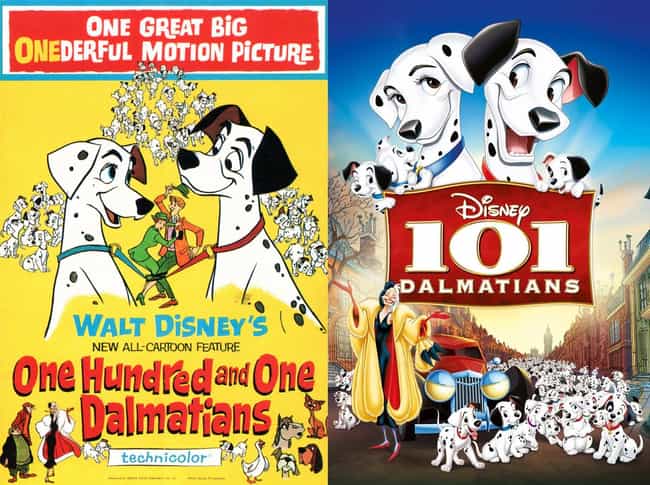 Actors: Hugh Laurie, Glenn Close, Jeff Daniels, Joely Richardson, Frank Welker, + more
Released: 1996

Is this change dramatic?
see more on 101 Dalmatians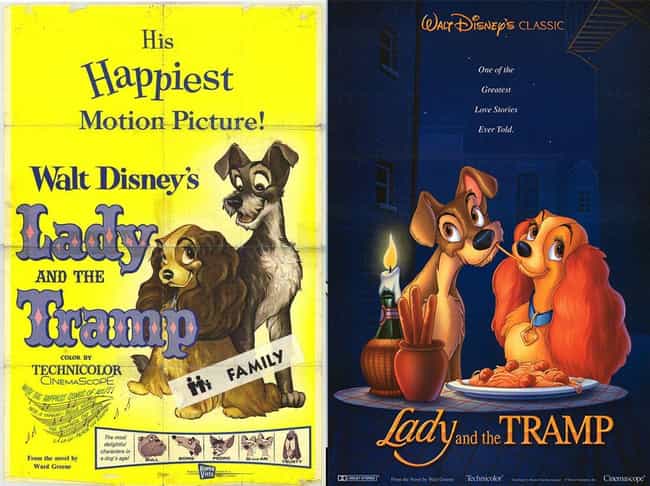 Actors: Peggy Lee, Stan Freberg, Dallas McKennon, Verna Felton, Alan Reed, + more
Released: 1955
Directed by: Wilfred Jackson, Hamilton Luske, Clyde Geronimi

Is this change dramatic?
see more on Lady and the Tramp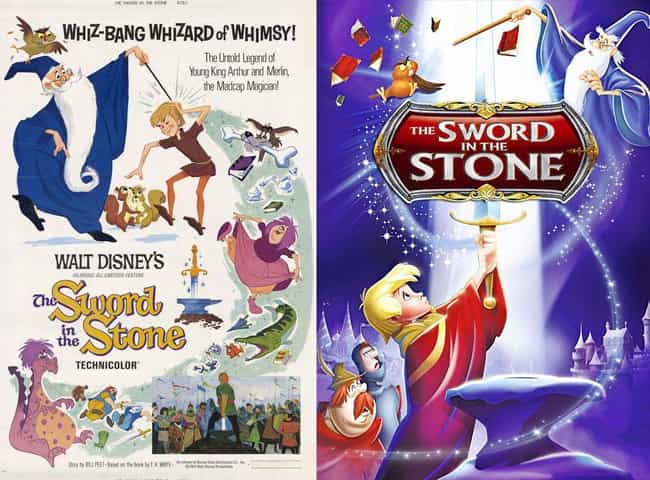 Actors: Alan Napier, Sebastian Cabot, Norman Alden, Karl Swenson, Jimmy MacDonald, + more
Released: 1963
Directed by: Wolfgang Reitherman

Is this change dramatic?
see more on The Sword in the Stone