READ
Everything Orlando Bloom Has Done After 'Pirates'

When mainstream audiences were first introduced to Orlando Bloom, no one knew who this stellar British actor was, or where he'd been hiding. However, after appearing as Legolas in the Lord of the Rings series and becoming a fan favorite, his career was off to the races. While his role in the Pirates of the Caribbean franchise cemented him as one of the hottest male celebrities, his work outside of those franchises has been important, too. This list looks at what he's done since 2007 after starring in Pirates of the Caribbean: At World's End (the third "Pirates" movie, but the last one he had a major role in; he made a cameo in the fifth film).
Orlando Bloom's career history is full of tangents into more insular films and television roles, as well as time spent working on humanitarian efforts. Even when he takes a break, he's not far from the stage or the world of fantasy. His work on Amazon's Carnival Row, premiering on August 30, shows the actor treading familiar territory, albeit with a mature streak.
After starring in some of the biggest films of the 2000s, Bloom has had a diverse career that's seen him continue to build momentum while doing things his own way.
He Acted On Stage, Including Roles In 'Romeo and Juliet,' 'In Celebration,' And 'Killer Joe'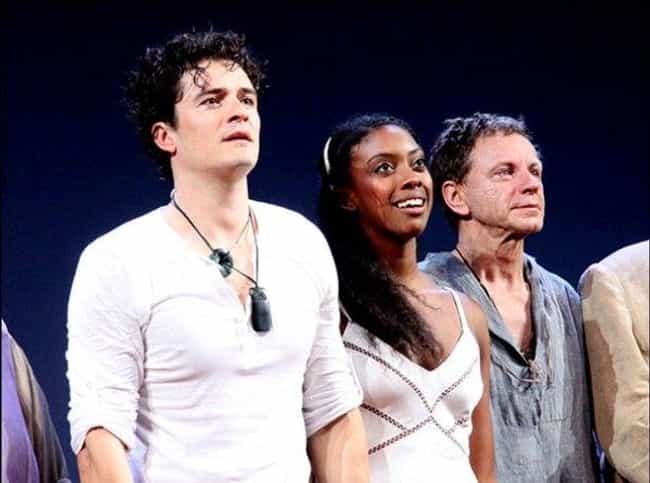 Rather than seek out a third huge franchise in which to star, Bloom took to the stage to stretch his acting abilities and do something different. For an actor with a family, working on stage is a great way to do consistent work while staying in one place for a long period of time.
While performing in Tracy Letts' Killer Joe on London's West End, Bloom even appeared unclothed on stage, something he said was handled "very tastefully." He told the Standard:
The sensitivity not just around the nudity but the characters and their worlds has all been handled with such integrity and it's made us all feel safe. So even though we're in this very intimate house where you literally have people on stage with you we all feel very safe.

He Made His First-Ever Commercial, For Cosmetics Brand Uno On Japanese TV
When a celebrity does a commercial in Japan, it's a big deal. In 2007, when Bloom starred in his first-ever commercial for Shiseido's UNO, a men's cosmetic brand, the entire country had eyes on their television. Rather than simply airing during primetime, the entire two-minute commercial played on three different TV networks.
In the UNO hair wax commercial, Bloom is chased through the futuristic year of 2019, in a kind of Matrix-style thriller. To escape his pursuers, Bloom uses the company's hair product to change up his look.
He's Starring As Rycroft Philostrate In Amazon's 'Carnival Row' Series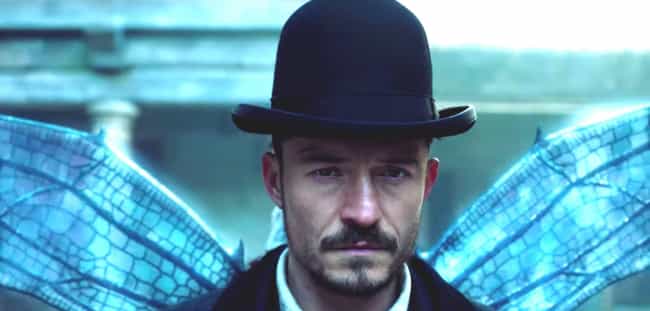 After his run in the Pirates of the Caribbean and Lord of the Rings franchises, Bloom has popped in and out of the sci-fi and fantasy worlds. In 2019, he threw himself back into the fray wholeheartedly with his role in Amazon's Carnival Row.
The series follows Bloom as Rycroft Philostrate, a human detective who lives in a world where people co-exist with mythical creatures. In order to make this world work, the humans and creatures need to tolerate one another. Cara Delevingne co-stars as his love interest Vignette Stonemoss, a fairy who has a history with Philostrate.
Carnival Row combines Victorian aesthetics with fantasy elements, offering a magical take on what our past could have looked like if fairies wandered the streets of England. According to the show's official synopsis:
Carnival Row is a fantasy-noir set in a neo-Victorian city. Mythical creatures fleeing their war-torn homeland have gathered in the city, and tensions are simmering between citizens and the growing immigrant population. The series follows the investigation of a string of unsolved murders that are eating away at whatever uneasy peace still exists.
He Made His Private Instagram Account Public
Not every celebrity likes to be an open book on social meida. Bloom had a private Instagram account since 2015, likely only allowing close friends and family to follow him, but in 2016, he opened it up and let the world in.
Most of his posts show Bloom being a goofy dad, something audiences might not expect, along with candid vacation photos and images related to his humanitarian work. He even pokes fun at himself from time to time.