Weird History
What Happened To Osama Bin Laden's Gigantic Family After 9/11?

When President Barack Obama announced the death of the terrorist Osama bin Laden in 2011, the world rejoiced. But whatever happened to Osama bin Laden's family members after the founder of Al-Qaeda became America's number one enemy? The bin Laden's aren't the only relatives of historical villains who have gotten into some awful things, though some family members are admittedly victims of circumstance. For example, bin Laden married his teenage daughters off at puberty, and forced them to give birth while they were still horrifically young, so their fates weren't really in their own hands.
After the war on terror began, lots of noteworthy things happened to the extended bin Laden family. His heir apparent, Omar bin Laden, rejected his father's ruthless dogma and fled the family compound in 2000, never to see bin Laden again. Additionally, after his death, a fatal plane crash cost bin Laden a few more family members.
Even before he was a public enemy, the senior bin Laden regularly abused his kids, and forbade them from telling jokes or showing teeth when they smiled. Bin Laden's six wives were subjected to similar treatment, and several left him after they were unable to deal with his mania. While no other bin Laden managed to throw the world into chaos the way Osama did, the family's life still spawned more than a few wild stories.
Three Close Family Members Died In A Plane Crash In 2015
In 2015, a Saudi jet flying from Italy to England crashed into dozens of cars near Blackbushe airport, where it was scheduled to land. Onboard were bin Laden's half-sister, Sana, his brother-in-law (and Sana's husband), Zuhair Hasim, and bin Laden's stepmother, Rajaa Hashim.
Later, investigators found that the plane was coming into the airport way faster than it should have been. The bin Ladens onboard died in the fires that resulted from the crash, which was perhaps caused by the pilot's "mental overload."
Since His Father's Death, Hamza Bin Laden Has Taken Control Of Al-Qaeda
From a young age, bin Laden trained his sons to fight for his violent cause. He filmed his sons practicing on the battlefield and handling weapons the way another parent might film a birthday party. Bin Laden even tried to convince Omar and his brothers to become suicide bombers, telling them, "If any of you, my children, want to go, he should write his name down."
After bin Laden's death, Hamza — one of his sons — took his dad's place as the leader of Al-Qaeda, and released a video in January of 2018 which called for the overthrow of the Saudi monarchy. Hamza bears a striking resemblance to his father, which is super unsettling.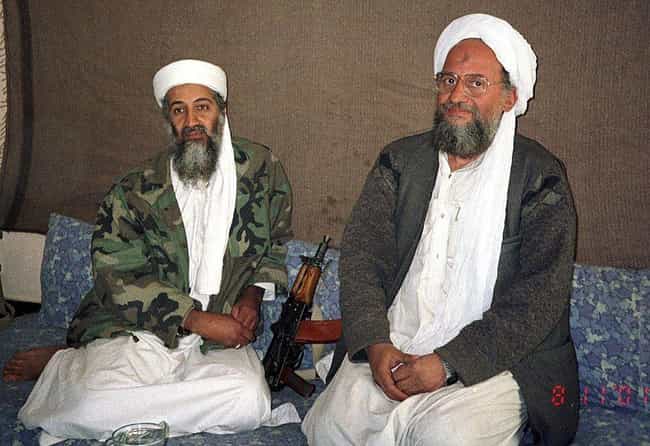 Sa'ad Bin Laden Died In A Drone Strike In 2009
Bin Laden's first wife, Najwa, had several kids with developmental issues, including a son named Sa'ad who was born with autism. Rather than taking Sa'ad to a traditional doctor, bin Laden put his trust in more traditional remedies, though Najwa did take her kids to a clinic in Saudi Arabia. When the family had to flee Pakistan in 2002, Sa'ad became very worried, and made it clear that he wanted to go back to Saudi Arabia.
Eventually, the family relocated to Iran, where Sa'ad was placed under house arrest. Despite his confinement, Sa'ad was actively involved with Al-Qaeda, and had married and sired several children. In May 2008, Sa'ad took advantage of an Iranian official's visit, and escaped the estate where he was being held so that he could potentially join his dad. The two were never reunited, and a drone strike in Waziristan killed Sa'ad in 2009.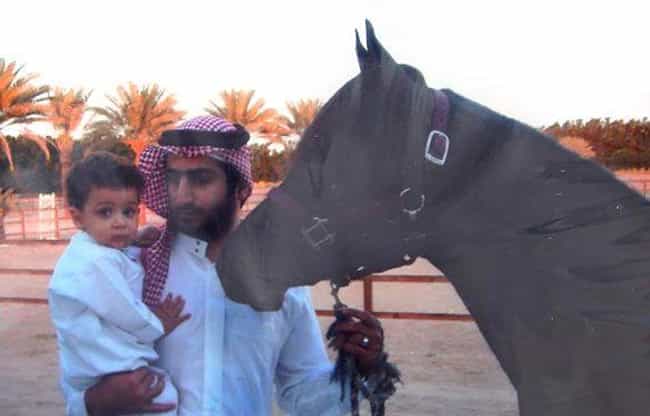 Bin Laden's Son Omar Rejected His Father's Values And Left Afghanistan In 2000
Bin Laden fathered over 20 children, but his heir apparent was for many years Omar, the fourth of his 11 sons. However, a few months before 9/11/01, Omar fled Tora Bora (where his dad lived) and never saw his father again. It's not totally surprising that Omar wanted to cut all ties with his father; as a child, Omar was plagued by asthma, but wasn't allowed to have an inhaler. Rather than get his child the medicine he needed, bin Laden told him he could breathe through a piece of honeycomb to find reprieve. Looking back on this time, Omar wrote:
"If we were to lose control of our emotions and bark a laugh, we must be careful not to expose our eyeteeth. I have been in situations where my father actually counted the exposed teeth, reprimanding his sons on the number their merriment had revealed."
Omar turned against his dad after he was made to fight in the Afghan civil war (1996-2001). His service brought him to the battlefront, where he witnessed Muslims fighting Muslims, which appalled him. After that, when Omar found out something big was in the works for fall 2001, he decided to flee first to Pakistan then Saudi Arabia.
In 2010, Omar split with his British-born wife, Zaina (née Jane), who was a grandmother of five in her own right. At that time, they were trying to conceive a child via surrogacy (Zaina was 54), and Omar was diagnosed with schizophrenia after he began hearing bin Laden's voice in his head.