watchworthy
presents
Oscar Bait Movies That Utterly Failed To Bait Any Oscars

Updated November 5, 2019
26.7k views
15 items
What are Oscar bait movies? Oscar bait movies are made for one reason: to rake in Academy Award nominations. These prestige films are not necessarily even meant to make money at the box office. Here are 15 films that wanted to take home an Academy Award but failed to garner a single Oscar nomination.
Usually released in the late fall or early winter so Academy voters will remember them, Oscar bait films are typically heavy dramas based on historical events or feature a controversial civic issue like capital punishment. Sometimes they are stories about real-life people who overcame adversity like mental illness or fought against all odds to achieve their dreams.
Oscar bait movies are sometimes grand epics with acclaimed ensemble casts led by an esteemed director. Other times, they are smaller independent films with an A-List actor willing to not only take scale pay but also add or lose a tremendous amount of weight or otherwise alter their appearance.
Unfortunately, many of the dramas intended to induce tears or tell an epic story come off as contrived and pretentious. Some of these failed Oscar bait films are truly bad movies, while others were okay but just not good enough to gain Oscar's attention.
Data-driven recommendations based on voting from over 40 million monthly visits to Ranker.
Try the free app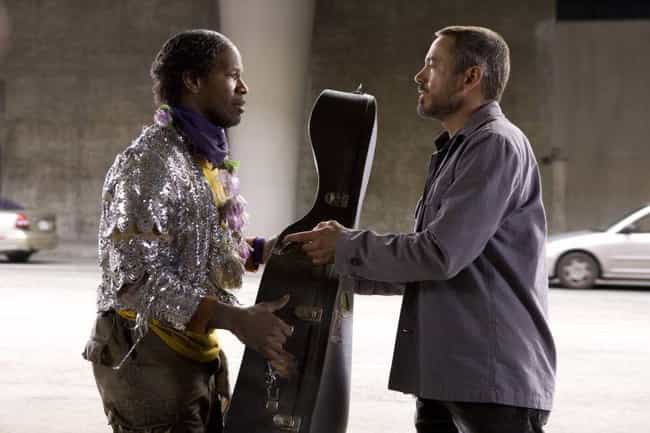 What And When: A 2009 drama about a journalist (Robert Downey Jr.) who finds a homeless musical prodigy with schizophrenia (Jamie Foxx) and writes an article about him that changes his life.
Why Everyone Thought It Was Going To Win Oscars: Jamie Foxx had an Oscar under his belt already. The juicy dramatic role of a homeless mentally ill former Julliard student is ripe for Oscar talk. Downey played a down-on-his-luck character looking for redemption. The movie is also based on an inspirational true story.
Why Oscar Said No: Despite its heavyweight leads and inspiring narrative, The Soloist lost money at the box office and reviews were lukewarm. Many critics pointed out director Joe Wright's narrative missteps.
Jonathan F. Richards from Film.com wrote, "In the hands of a director more suited to the material The Soloist might have been a deeply moving experience. Here, we know something important is being played out before us, and there are times when it hits home with force."
Consolation Prize: The Soloist won the Prism Award for Best Feature Film - Mental Health.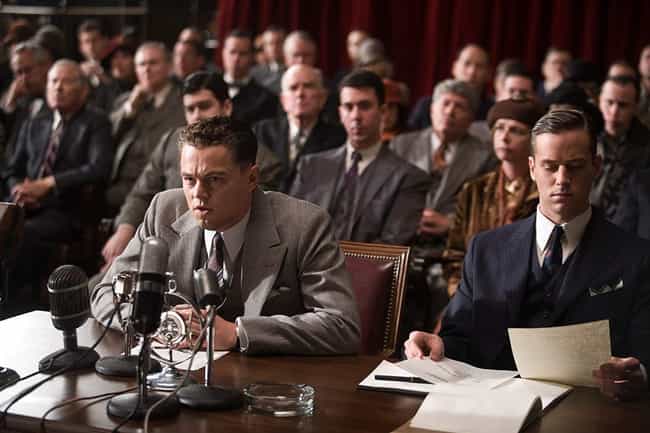 What And When: This biographical story from 2011 follows FBI head J. Edgar Hoover (Leonardo DiCaprio) through the lawman's private and public life.
Why Everyone Thought It Was Going To Win Oscars: Acclaimed director Clint Eastwood was behind the camera. Leonardo DiCaprio's spot-on performance of the enigmatic FBI director received a lot of praise from critics. Plus, there was a lot of buzz surrounding the film's controversial depiction of Hoover's personal life, chiefly his relationship with Associate Director Clyde Tolson (Armie Hammer).
Why Oscar Said No: Even though critics and moviegoers generally agreed that DiCaprio gave a powerful performance as Hoover, the actor did not receive an Oscar nod. The movie also failed to be the critically acclaimed success that most people figured it would be. Many critics thought that the story, which stretched out over 50 years, was ineffective and muddled. The biggest general criticism of the film centered on Eastwood's failure to tell the more controversial side of Hoover's private life. Instead, the filmmaker opted to play it safe.
David Thompson from The New Republic wrote, "It's as if Eastwood wants to play fair with everyone, which seems high-minded, but ends up evasive on the screen."
Consolation Prize: Although he was snubbed by Oscar, DiCaprio did receive nominations for a Golden Globe and a Screen Actors Guild Award for Best Actor. The film won AFI's Movie of the Year award.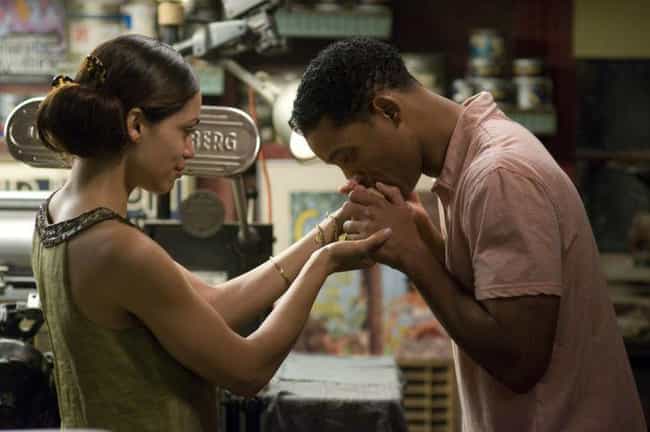 What And When: IRS Agent Ben Thomas (Will Smith) decides to positively change the lives of seven different people in this 2008 drama.
Why Everyone Thought It Was Going To Win Oscars: Anytime Will Smith's name is attached to a heavy drama, there is going to be Oscar buzz. The movie also contained the Oscar's personal favorite mix of tragedy and weepy drama.
Why Oscar Said No: Just because a story induces tears, doesn't necessarily mean it's good. The film's mysterious narrative - we don't initially know why Thomas sets out to help seven strangers - was seen as confusing and poorly done. In his review for The Guardian, Peter Bradshaw called the drama "supremely annoying."
Consolation Prize: Both Will Smith and Rosario Dawson took home the top acting prize at the NAACP Image Awards.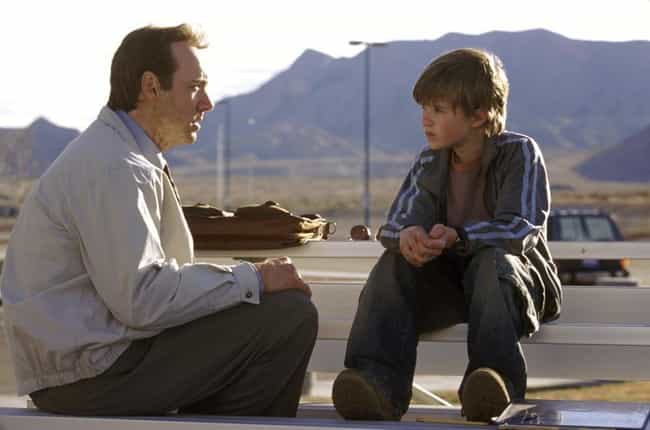 What And When: A 2000 drama and romance that features an 11 year-old boy (Haley Joel Osment) from a troubled home who wants to make the world a better place.
Why Everyone Thought It Was Going To Win Oscars: Both Kevin Spacey and Helen Hunt were acclaimed dramatic actors with Oscars already under their belts. Young Haley Joel Osment was coming off his impressive film debut in The Sixth Sense. The Academy loves an inspirational tearjerker movie that aims to warm the heart and make the spectator want to be a better person.
Why Oscar Said No: All tearjerkers have the goal of manipulating the audience, but good weepies don't make the audience feel like they've been manipulated. The movie largely came off as overdramatic and insincere. Peter Travers from Rolling Stone called Pay It Forward a "lousy" movie. He added, "Not since Gump has there been such a pandering, faux-virtuous package of populist pap for Hollywood to shove in the faces of electioneering politicos and say: Look, we don't just market unwholesome swill to families, we market wholesome swill, too."
Consolation Prize: Haley Joel Osment took home the Blockbuster Entertainment Award for Favorite Supporting Actor.