Entertainment

Oscar-Nominated Movies with Plot Holes You Can't Unsee

7k votes
1.5k voters
144.5k views
18 items
There's an unspoken deal between filmmakers and spectators. Filmmakers ask that spectators accept films as make believe and know that in order to get lost in a film world they must agree to some level of suspension of disbelief. Seasoned spectators accept those terms in order to insert themselves into the world created by the filmmakers. However, there are limitations to that deal. Even though an audience is perfectly willing to accept things like a little boy that sees ghosts, or a teenager that can travel to the future in a DeLorean through a wormhole when it hits 88 mph - that doesn't mean that an audience is willing to overlook parts of the plot that don't add up. Here are the Oscar-nominated movies with plot holes you can't un-see.
Yes, there are even plot holes in Academy Award nominated movies. The Matrix is one of the most innovative sci-fi films ever made and its introduction of bullet time technology and a mind-bending plot earned it four Academy Awards, but it's far from perfect.
It's easy for a spectator to accept the premise of a dystopian future in which machines hold the bodies of humans captive, while their minds are part of a simulated reality or dream world called the Matrix. But, we can't ignore the giant plot hole that puts Cypher into the Matrix without the benefit of an operator or with someone there to plug him in. It goes against the narrative rules of the film that have been constructed for the audience, therefore it's a plot hole that needs to be at the very least brought up for discussion. There are theories out there attempting to explain away this plot hole, but none truly satisfy all the rules previously established by the film.
The Matrix
is just one Academy Award film that actually has a slew of plot holes. Check out these other plot holes in great movies and vote up the
film plot holes
that bother you the most.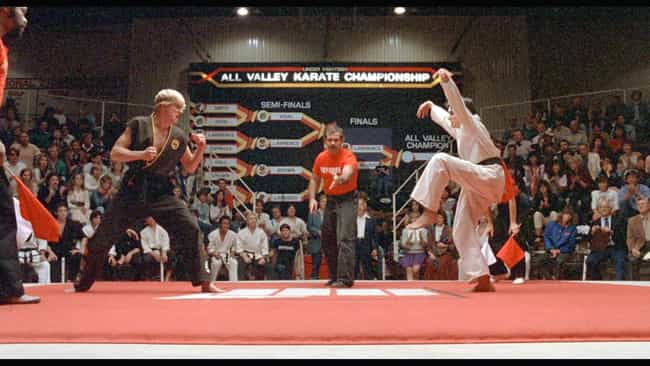 Film: The Karate Kid
Pat Morita earned an Oscar nod in 1985 for his performance as Mr. Myagi in
The Karate Kid
. But did you know that the crane kick that Daniel (Ralph Macchio) used to defeat his opponent/arch nemesis Johnny (William Zabka) was actually illegal? Throughout the karate tournament, we hear officials say kicks to the face are against the rules. Daniel should have been disqualified for using the crane kick, instead he won the tournament.
Actors: Elisabeth Shue, Ralph Macchio, Pat Morita, Andrew Shue, Frances Bay, + more
Initial Release: 1984
Directed by: John G. Avildsen
Also Ranked
#24 on The Greatest Movies of the 1980s, Ranked
#76 on The Greatest Movies for Guys
#62 on The Best Movies Roger Ebert Gave Four Stars
#31 on The Best Sports Movies Ever Made

Is this plot hole unforgivable?
see more on The Karate Kid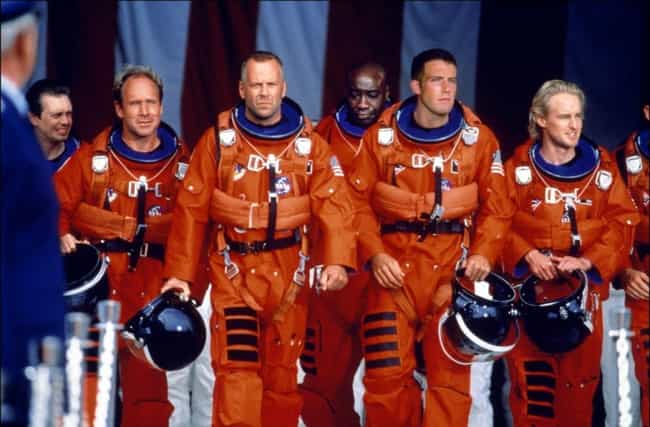 Film:
Armageddon
Yes,
Armageddon
is an Oscar-nominated film, in fact, it received four nominations. Ben Affleck himself pointed out one major plot hole that pretty much blows up the whole movie. Affleck
asked
Michael Bay, "W
ouldn't it be easier to train astronauts to drill than to teach drillers how to be astronauts?" Bay's response to the actor? "Shut the f*ck up."
Actors: Ben Affleck, Bruce Willis, Liv Tyler, Steve Buscemi, Owen Wilson, + more
Initial Release: 1998
Directed by: Michael Bay
Also Ranked
#38 on The Biggest Tearjerker Movies of All Time
#34 on The Top Tearjerker Movies That Make Men Cry
#3 on The Greatest Disaster Movies of All Time
#76 on The Best Rainy Day Movies

Is this plot hole unforgivable?
see more on Armageddon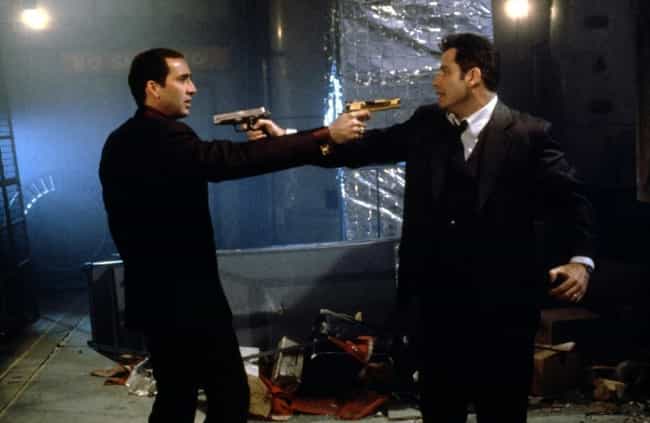 Film: Face/Off
John Woo's sci-fi thriller
Face/Off
was nominated for a
Best Sound Effects Editing Oscar in 1998. An FBI agent (John Travolta) undergoes a face transplant so he can look look like a terrorist (Nic Cage) in order to stop an extortion plot. The bad guy then puts on the FBI agent's face and a classic game of switcheroo takes place. The gaping plot hole is that the two men have just switched faces, not bodies. It's hard to believe that the agent's wife doesn't realize that her husband has a completely different body.
Actors: John Travolta, Nicolas Cage, Gina Gershon, Margaret Cho, Thomas Jane, + more
Initial Release: 1997
Directed by: John Woo
Also Ranked
#31 on The Most Rewatchable Action Movies
#18 on The Best Movies of 1997
#1 on The Most Unrealistic Action Films
#11 on The Best Thrillers with an Assumed Identity

Is this plot hole unforgivable?
see more on Face/Off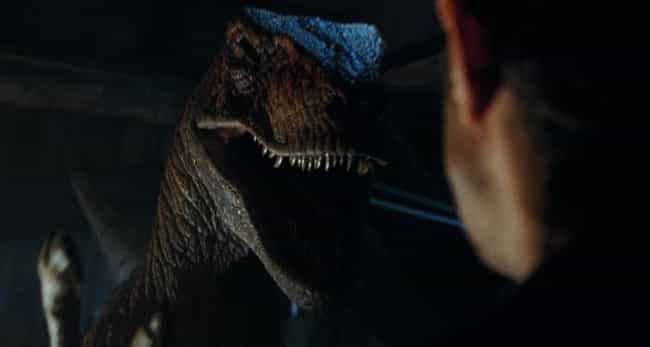 Film: The Lost World: Jurassic Park
The second film in the
Jurassic Park
franchise earned an Oscar nod for Best Effects in 1998. A boat arrives in San Diego and the entire crew has been killed. The rub is that the T. rex is still locked up in the cargo hold when the boat docks. So how the heck did the crew meet their untimely demise?
Actors: Julianne Moore, Steven Spielberg, Camilla Belle, Vince Vaughn, Jeff Goldblum, + more
Initial Release: 1997
Directed by: Steven Spielberg
Also Ranked
#95 on The Greatest Epic Movies Ever Made
#11 on The Scariest Giant Monster Movies
#42 on The Best Movie Sequels Ever Made
#93 on The Best Movies for Tweens

Is this plot hole unforgivable?
see more on The Lost World: Jurassic Park