Entertainment
Actors Who Turned Down Oscar-Winning Roles

Updated December 9, 2019
3.7k views
16 items
How many times do we hear that an actor "owns" a movie role - that the critics and/or the audience couldn't imagine any other actor playing that specific part? This is often the case when the performance ends up winning an Oscar. But sometimes, the performer who ends up nabbing that Academy Award was not the first choice for the part. There can be any number of reasons why an actor may have rejected a role - anything from not being interested in the part, to having already committed to another film, to personal reasons like wanting to spend more time with their family.
The actor who turns down the role often regrets that decision, especially when the person who is cast goes on to claim Oscar gold.
Here are some notable examples of actors potentially missing the big prize by turning down a gig. Can you imagine them in these parts?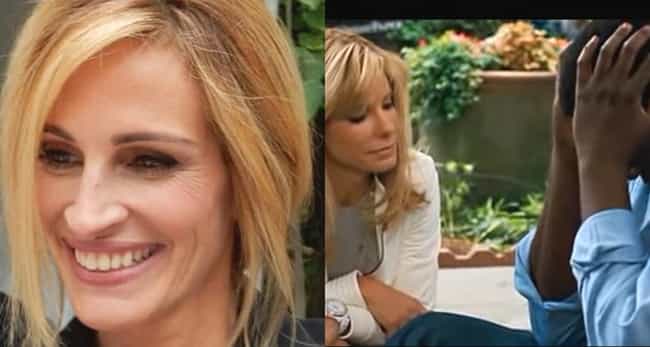 Julia Roberts was offered the lead of role of Leigh Anne Tuohy in The Blind Side, but she turned it down in order to appear in the ensemble film Valentine's Day. While that film was a commercial flop, The Blind Side was a big hit and won Sandra Bullock a Best Actress Oscar for her performance as Tuohy.
Bullock nearly turned down the role herself because, although she loved the story, she wasn't sure how to play the part. "I didn't know how approach it or what I could bring to it, so I just kept saying, 'No, this is not going to work for me.' And [director] John [Lee Hancock] said, 'Well, why don't you just come meet Leigh Anne.'" Even after meeting Tuohy, Bullock still wasn't sure she could pull off the role, but thought it was the kind of challenge she needed at that point in her career. But she claimed she doesn't remember ever actually saying she'd do it. Apparently some things just happen.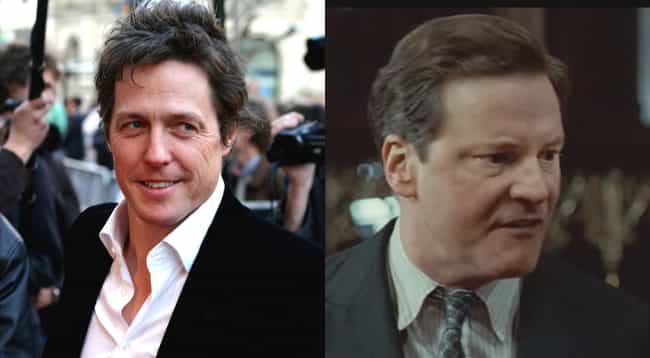 Hugh Grant passed on the opportunity to play the future King George VI in Tom Hooper's film, which centers on the relationship between the stutter-afflicted monarch and his speech therapist. Although Grant has not given a reason why he passed on the role, he reportedly ended up "kicking himself" for his decision.
Along with Grant, Paul Bettany was offered, and turned down, the role. Bettany had been screenwriter David Seidler's choice to play the George VI, while Grant had been director Hooper's preference. Bettany passed on the role because he wanted to spend more time with his family. "I think it is a little inelegant for me to discuss it," he told the Associated Press. "I had been working for five months steadily and my son missed me, and I missed my son. Both of my sons and my wife." He continued, "I regret not working with such amazing, amazing actors and directors and writers. But no, I have to do the right thing by my family every time."
After Grant and Bettany passed, Colin Firth met with Seidler and Hooper, and when they saw his audition, they agreed that he was the right actor to portray the wartime King of England.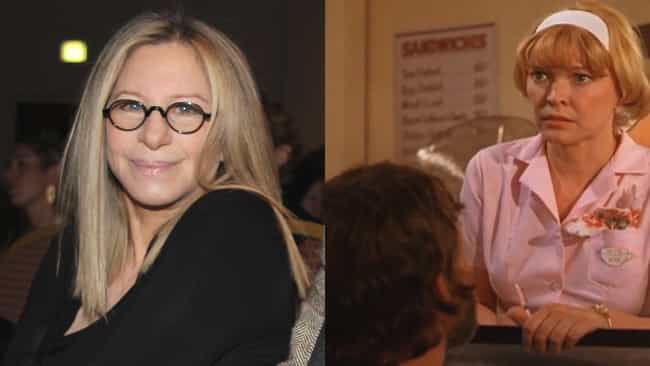 Alice Doesn't Live Here Anymore was Martin Scorsese's first Hollywood studio film as a director. Thirty-three year-old Barbra Streisand was offered the lead role of Alice Hyatt but turned it down because she thought the part was too old for her. She also struggled with the idea of playing the role of a failed singer: "I remember at the time I thought, 'How the hell do I do that? " Instead, Streisand decided to star in All Night Long, which would be directed by her agent's husband.
In an interview with Larry King, Burstyn said the script had been brought to her by a Warner Bros. executive who asked her if she would like to both direct and star in the project. Burstyn said she thought she wasn't ready to act and direct in the same film, so she asked Francis Ford Coppola to recommend a new and exciting filmmaker; he suggested that she watch Scorsese's film Mean Streets. When she met with the director, Burstyn told him, "I liked your film very much, but this is a film I want told from a woman's point of view. I can't tell looking at your film if you know anything about women." When Scorsese replied that he'd like to learn, she hired him.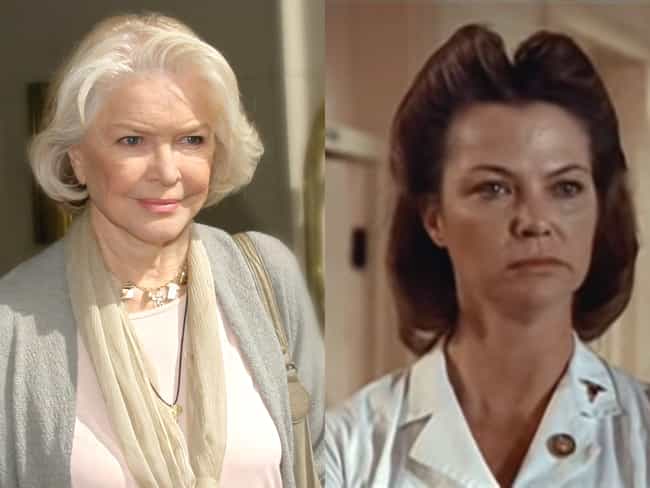 The most difficult role to cast in One Flew Over the Cuckoo's Nest was that of Nurse Ratched. Ellen Burstyn was reportedly the first actress to be offered - and to turn down - the role. "I probably should have taken One Flew Over The Cuckoo's Nest," she admitted years later. " I was offered the Nurse. It was a mistake, but I was spending a lot of time in mental wards at the time with my sick husband, and I didn't wanna go work in one."
Meanwhile, Louise Fletcher kept after director Milos Forman to cast her in the role. "I spent about a year seeing him every few weeks to read for the part ," Fletcher remembered shortly after the director's passing in 2018. Fletcher had stepped away from acting in the 1960s to raise her family, but, at her producer husband's request, had accepted a role in Robert Altman's 1974 film Thieves Like Us; it was this performance that brought Fletcher to Forman's attention. Even as Fletcher kept meeting with Forman, though, the role was being offered to bigger-name actresses like Anne Bancroft and Angela Lansbury.
"He rejected me over and over and over," Fletcher told The Independent (UK) in 2016. "At the end of every meeting he'd tell me: 'Go home and forget about this, you're not getting it.' I didn't know they were offering it to all these other actresses, who were turning it down." Her final audition was in late 1974, with Forman and the film's producers, Saul Zaentz and Michael Douglas. The day after Christmas, her agent called to say she had finally gotten the part.