Entertainment
Horror Movies That Should Have Won The Oscar For Best Picture

4.5k votes
652 voters
12.9k views
15 items
List Rules Vote up the films that were definitely better than the movies that actually took home Best Picture.
Only two horror movies have won Best Picture at the Academy Awards: The Silence of the Lambs in 1992 and The Shape of Water in 2018. The best horror movies in cinematic history deserve to at least be considered for Best Picture. Some of the most legendary horror films, however, were not even well received when they were released. Stanley Kubrick's The Shining is held in high esteem in regard to his filmography, but critics were not impressed when it was initially released. Jaws created the summer blockbuster and broke money-making records, but did not walk away with the title of Best Picture.
Just because the Academy doesn't recognize horror films as often as drama and comedy doesn't mean there haven't been plenty of movies over the years that deserve the honor every bit as much as the film that ultimately won. Fortunately, streaming services like Shudder cost the fraction of a movie theater ticket at $4.99 a month and give horror and genre flicks the praise they deserve.
Which horror movie do you wish had been recognized by the Academy for Best Picture?
back to page 1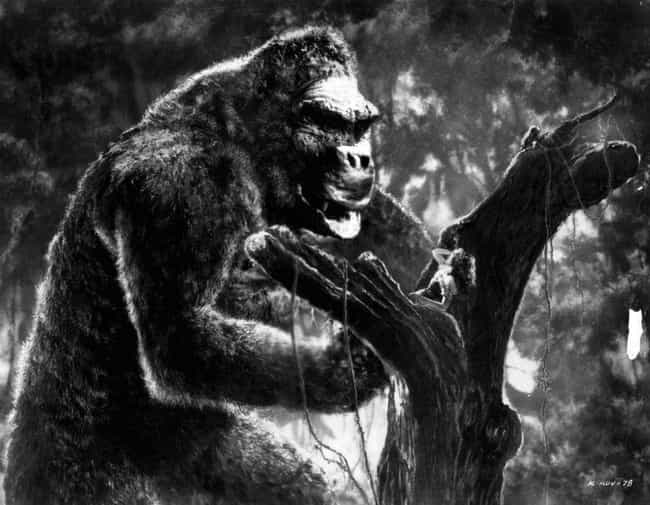 King Kong is as much an adventure movie as a monster movie. Its story was so brilliant that decades later, directors and producers are still making money off of the world's favorite giant gorilla. King Kong was ahead of its time both in its effects and its story telling. In fact, creator Merian C. Cooper originally wanted to produce a film where an actual gorilla fought an actual Komodo dragon. He intended to make this happen by bringing a gorilla from Africa to Komodo island in Indonesia. Unfortunately, the film was created at the beginning of the Great Depression, and Cooper could not get funding for such an expedition.
That Year's Best Picture: Cavalcade
Released: 1933
Directed by: Merian C. Cooper, Ernest B. Schoedsack

Did this movie deserve Best Picture?
see more on King Kong
If any horror director deserves an Academy Award for Best Picture, it's James Whale. Whale is responsible for some of the greatest films in the canon of classic horror. His most popular film, however, is undoubtedly the 1931 adaptation of Mary Shelley's Frankenstein. Frankenstein allowed audiences to visualize the drama that unfolded within Shelley's story, drama that challenged cultural repression of any living person regardless of social adaptability.
Although Frankenstein is a masterpiece, its sequel, The Bride of Frankenstein, is one of the first films to make audiences question if a second movie can be better than the first. The Bride of Frankenstein is a provocative exploration of humanity, even in its most grotesque forms.
That Year's Best Picture: Mutiny on the Bounty
Released: 1935
Directed by: James Whale

Did this movie deserve Best Picture?
see more on Bride of Frankenstein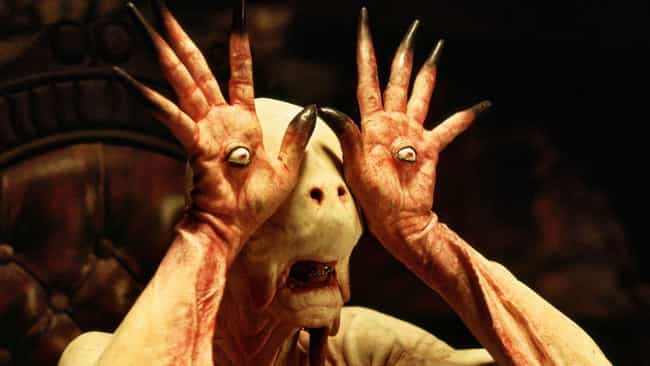 Foreign language films seldom get nominated for Best Picture, and none has ever won the coveted award, but Guillermo del Toro's Pan's Labyrinth did walk away with three Oscars in 2007. While Del Toro eventually picked up Best Picture gold for his 2017 film The Shape of Water, this beautiful and unsettling fairy tale set during the aftermath of the Spanish Civil War could just as easily have been his magnum opus.
Nominated For: Best Foreign Language Film, Best Original Screenplay, Best Cinematography (Won), Best Production Design (Won), Best Makeup (Won), Best Original Score
That Year's Best Picture: The Departed
Released: 2006
Directed by: Guillermo del Toro

Did this movie deserve Best Picture?
see more on Pan's Labyrinth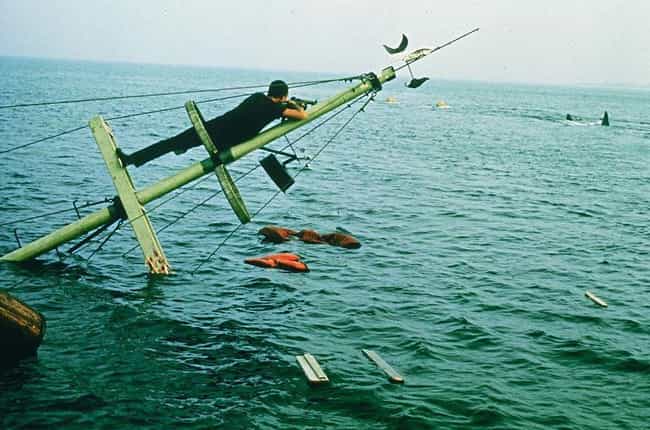 Jaws was the second horror film to ever receive a Best Picture nomination. It is one of the most beloved films of all time, and is widely credited with giving rise to the summer blockbuster. It was the first horror film to break $235 million in profits and earned more than its Best Picture competition.
Nominated For: Best Picture, Best Film Editing (Won), Original Dramatic Score (Won), Best Sound (Won)
That Year's Best Picture: One Flew Over the Cuckoo's Nest
Released: 1975
Directed by: Steven Spielberg

Did this movie deserve Best Picture?
see more on Jaws