Culture
The Funniest Oscars Best Picture Envelope Photoshops

Updated October 13, 2018
348 votes
98 voters
1k views
List Rules Upvote the envelopes that speak the loudest truths.
A trend of startling upsets appears to be transcending all aspects of culture. From an unprecedented Super Bowl comeback to a shocking election upset to full-on highway robbery at the Grammys, it truly gives credence to the idea that chaos rules all, including the Academy Awards. Somehow, someone managed to give the wrong envelope to Best Picture presenters Warren Beatty and Faye Dunaway, who mistakenly announced La La Land as the winner, when in actuality the victor was Moonlight. To verify this, La La Land producer Jordan Horowitz held the envelope with Moonlight's name up to the camera like Simba to the sun. Thus, a meme was born.
Because live events cannot escape the omniscience of live-tweeting, the Internet naturally Photoshopped its own "winners" for Best Picture. The irony here is the Academy Awards are designated to the "best" works of the evening, which implies victors did something "right." With that in mind, one thinks the Academy in charge of making such decisions also would care to get things right. But then again, they get it wrong quite often, so maybe you should simply appreciate people who are finding the humor in these gaffes.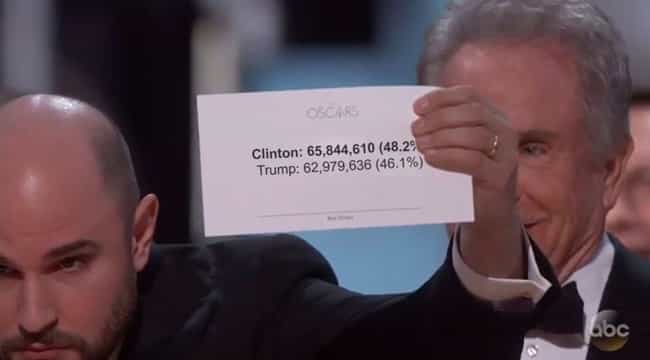 Academy Awards And Chill?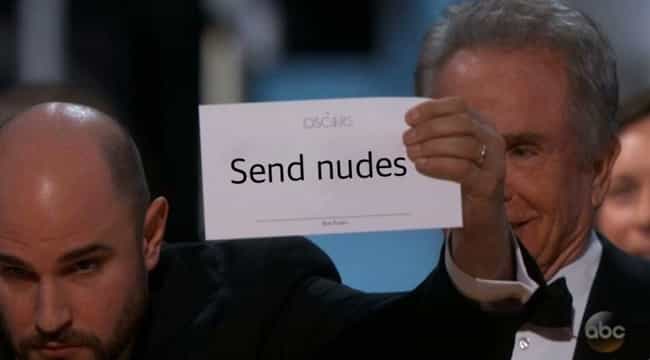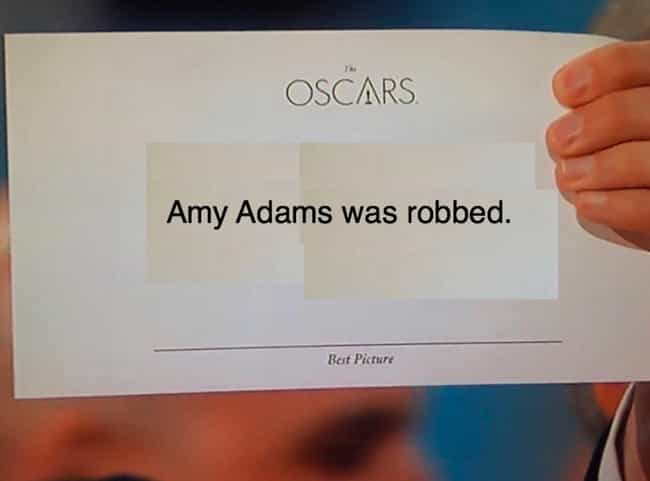 In Another Lifetime, Maybe