Anime Underground
11 Alternative Anime/Manga From Your Favorite Creators

Updated September 9, 2019
954 votes
391 voters
23.9k views
11 items
One of the most reliable ways to discover new series to love is by checking out the other projects that your favorite creators are involved in. Manga artists like Tite Kubo, Natsuki Takaya, and Kohei Horikoshi have more on their records than just the series that they're most famous for, and the same holds true of directors like Kunihiko Ikuhara and Hideaki Anno.
What are some other anime from popular artists that are worth checking out? And what about manga? If you're a fan of Fullmetal Alchemist, you might want to check out Silver Spoon, which is a manga-turned anime that was written by Hiromu Arakawa. The series doesn't have much in common thematically, but they share Arakawa's storytelling sensibilities and art style. If you're loving Dr. Stone, you should take a look at the manga author's earlier work, Eyeshield 21 - a sports manga/anime that proves Riichiro Inagaki's diversity of talent.
Do you love any of these series? Vote them up to let the world know what's worth looking into.
'Rave Master' Was Written Before Hiro Mashima's 'Fairy Tail'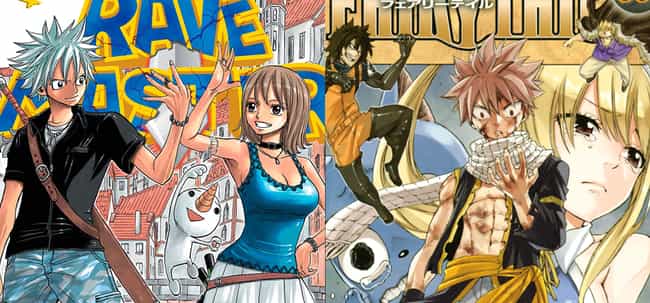 If you're a Fairy Tail fan, you may have already heard of Hiro Mashima's other project, Rave Master - but just in case you haven't, it's a manga/anime that's worth checking out.
Rave Master is set in a world where dangerous items called Dark Brings - which once decimated the planet - are under the control of an evil organization called Demon Card. Haru Glory has inherited a holy power called Rave, which he aims to use to defeat the organization - but to do that, he'll have to collect the rave stones that have been scattered throughout the world.

Love this series?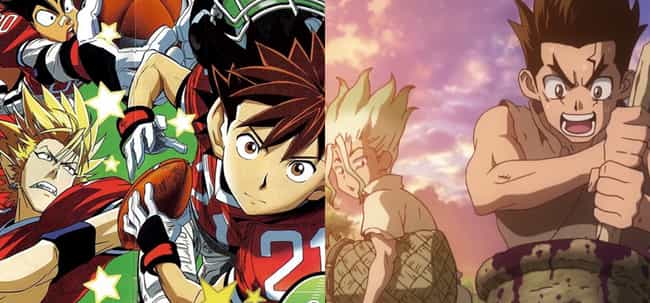 One of the most popular anime of the Summer 2019 anime season is Dr. Stone, a series about humans being turned into stone for millions of years, and the fight to restore humanity through science that comes afterward. It's an inventive, exciting series, and the manga, which is by Riichiro Inagaki, is just as good.
But Riichiro Inagaki also wrote another manga that became an anime - in a completely different genre. Inagaki also wrote Eyeshield 21, a sports manga turned anime that focuses on a boy's journey to become a football player. If you want to know how Senku's creator handles sports, check out this series.
Love this series?
'Zombiepowder' Was Written Before Tite Kubo's 'Bleach'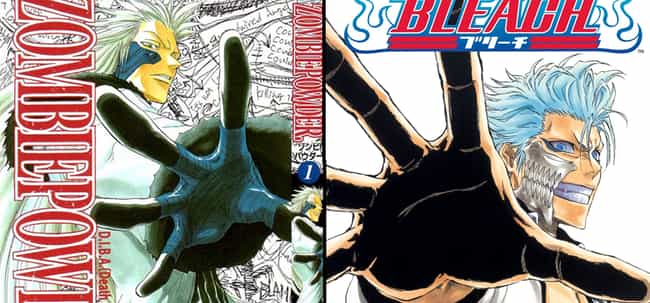 Tite Kubo, the manga artist behind the wildly popular Bleach, has penned another fascinating series called Zombiepowder. First published in 1999 by Shueisha, it was canceled after only 27 chapters. While it didn't do well in its time, there's been renewed interest thanks to Kubo's success with Bleach.
So, what is Zombiepowder about? It follows Elwood Shepherd, a teenage boy on the hunt for twelve rings that will grant the user immortality and the ability to resurrect the dead. Because it was canceled, it's unknown whether the Elwood actually achieves his goal, but if you like action manga set in a magical version of the Old West, it's still worth checking out.

Love this series?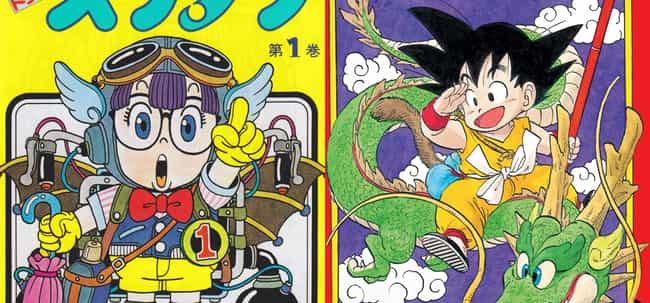 Dragon Ball is one of the most popular manga in history, but it isn't the only series that Akira Toriyama created. His first successful series (and second series overall) is called Dr. Slump, and it was wildly popular when it debuted in 1980. The anime that spawned it was equally beloved - but it doesn't have the renown that Dragon Ball does.
The story centers around Arale Norimaki, a robot girl with super strength, but not much in the way of common sense. She lives in Penguin Village with the scientist who created her and is constantly getting into mischief. She actually appears briefly in Dragon Ball Super, so if you're a fan of the show who enjoyed what Arale brought to it, you should check out Toriyama's other series.

Love this series?