Buildings

List of Famous Ottawa Buildings & Structures

List of the famous landmarks that make up the Ottawa skyline, listed alphabetically with photos when available. Ottawa architectural landmarks as well as other major buildings, dwellings, and other structures in Ottawa are included on this list. Information about these Ottawa buildings is included on this list, such as when the building first opened and what architectural style it falls under. List includes both new buildings in Ottawa and older historic landmarks.
The list you're viewing is made up of different buildings like Casa Loma and Scotiabank Place.
This list answers the question, "What are the most famous buildings in Ottawa?"
This is a good reference for research into the historical architecture in Ottawa. Famous architectural houses within the city of Ottawa are included as well, sometimes by address, other times listed by the name of the original home owner.
City/Town: Ontario, Canada
Architect: Francis Sullivan
Created By: Francis Sullivan
see more on 108 Acacia Avenue
City/Town: Ottawa, Ottawa Valley, Ontario, Canada, North America
Opened: Jan 01 1875
Construction Started: 1870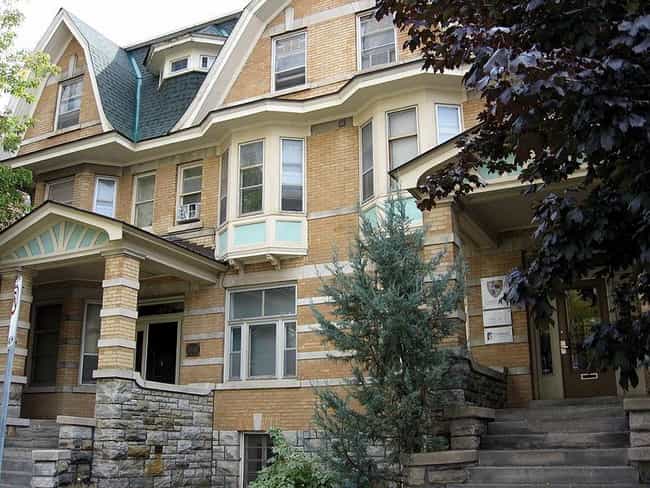 City/Town: Ottawa, Ottawa Valley, Ontario, Canada, North America

24 Sussex Drive is the official residence of the Prime Minister of Canada, located in the New Edinburgh neighbourhood of Ottawa, Ontario. Built between 1866 and 1868 by Joseph Merrill Currier, it has been the official home of the Canadian prime minister since 1951. It is one of two official residences made available to the Prime Minister, the Harrington Lake estate in nearby Gatineau Park being the other. ...more on Wikipedia
City/Town: Ottawa, Canada
Opened: Jan 01 1868
Architect: Stephen Allan Ryan
Created By: Stephen Allan Ryan
Style: Norman architecture
see more on 24 Sussex Drive