Criminals
This Murderous Duo Loved The Thrill Of Killing But The Crimes They Committed Solo Were Just As Awful

Bonnie and Clyde may be the most infamous murderous couple, but Henry Lee Lucas and his lover, Ottis Toole, were one of the worst criminal duos the US has ever seen. Both Lucas and Toole claimed to have killed dozens of people individually.
Both men spend the late '60s and '70s panhandling and performing sex work to make their respective ways across the US. In 1976, the two met at a soup kitchen in Florida. Lucas and Toole became fast friends and lovers, working together to murder people all over the country. Toole was convicted of six murders, and Lucas was convicted of 11; they claimed to have murdered hundreds together.
Investigative journalists are wary of the couple's confessions, and they believe police used their compliant nature to clear unsolved cases from the books. Still, this homicidal duo killed at least 17 people, and for the most part, they showed no sign of remorse for their actions.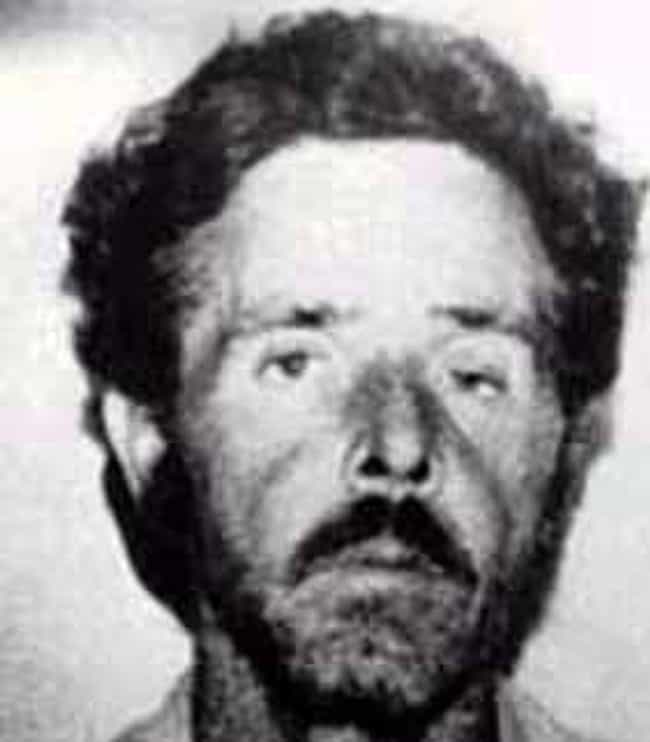 Lucas Claimed They Killed 600 People And Provided Cyanide For The Jonestown Massacre
Lucas and Toole both confessed to a slew of murders, often retracting said confessions and spitting out new ones. Lucas made some outlandish declarations outside of the claim he and Toole murdered over 600 people. For example, Lucas confessed that he and Toole were a part of a "hit-squad" of a Satanic cult called "The Hand of Death," which author Max Call details in his book Hand of Death: The Henry Lee Lucas Story.
Through this cult, Lucas maintained he and Toole provided the cyanide for the Jonestown Massacre that claimed the lives of over 900 people.
Eventually he recanted all of these claims, asserting he only murdered his mother and no one else. He said investigators gave him tranquilizers, steaks, hamburgers, and milkshakes, causing him to confess to crimes he didn't commit.
Toole Admitted To Killing Adam Walsh, But He Wasn't Initially Believed
The TV show America's Most Wanted was started by the program's host, John Walsh, after his son, six-year-old Adam Walsh, was kidnapped from a local mall on July 27, 1981. On August 10, 1981, Adam's severed head was found in a drainage canal along the Florida Turnpike by two fisherman. The rest of his body was never recovered.
Adam's murder was one of the most publicized crimes in the US, and his killer remained in the shadows for decades after the fact. Police connected Toole to the murder, but it wasn't until 2008 - 12 years after Toole's death - that the case was officially closed, naming Toole as the murderer.
Toole admitted on several occasions to killing Adam, but he also recanted this claim as often as he professed it. He claimed he murdered Adam accidentally by punching him in the stomach to keep him quiet. "I took that machete and I cut out some of his side and I ate some of it," Toole said.
They Killed Two Girls, Ages Four And Five
In May 1980, Lucas and Toole killed two young girls, ages four and five, in California. After confessing to the murder of Becky Powell, Lucas told authorities how he and Ottis abducted and killed the children. Lucas brought police officers to the bridge where the bodies were found two weeks after their abduction; he was also able to sketch the marks they left on the girls' bodies. Lucas claimed he sexually assaulted the body of the five-year-old while Toole beat the four-year-old to death.
Lucas Killed His Mother Outside Of A Michigan Tavern
The line between fact and myth surrounding Lucas's childhood and adolescent is a blurry one. Lucas murdered his mother when he was 23 and she was 74, but accounts vary as to what exactly happened.
Lucas's mother was abusive, and it took a toll on Lucas's psyche. On January, 12, 1960, Viola and Lucas spent time together visiting Viola's daughter, Carol Jennings, in Tecumseh, MI. Lucas and his mother got into a fight outside of a bar after she berated him for not having a job. She slapped him across the face and he stabbed her in the neck in retaliation. He left her at the scene and was picked up by police in Toledo, OH, a day later. He went to prison for 10 years for the matricide.