Entertainment
Our Brand Is Crisis Movie Quotes

53 votes
37 voters
4.1k views
9 items
Our Brand is Crisis movie quotes fictionalize the 2002 Bolivian presidential election in a comedy-drama feature film. Based on a 2005 documentary with the same name, the story was adapted into a screenplay by Peter Straughan. David Gordon Green directed Our Brand is Crisis, which opened in theaters in the United States on October 30, 2015.
In Our Brand is Crisis, retired political mastermind "Calamity" Jane Bodine (Sandra Bullock) is asked by Nell (Ann Dowd) and Ben (Anthony Mackie) to come to work for a political consulting firm representing Bolivian presidential candidate Castillo (Joaquim de Almeida). While she agrees, this all is an uphill battle as Castillo is trailing by several dozen points.
So while Jane tries to change Castillo's image to one that the common voter can relate to, she is also working to take down her arch rival, Pat Candy (Billy Bob Thornton), who just happens to be working for Castillo's opponent. But to win this election, Jane must find a way to relate to those common folk of Bolivia herself and fight for their futures, rather than fighting a war against her rival Candy.
Our Brand is Crisis
was just one of several October 2015 films showing at the same time including
Burnt
,
The Last Witch Hunter
,
Suffragette
, and
Bridge of Spies
.
Another Shot at the Title
Nell: You're a fighter, Jane, and I'm giving you another shot at the title.
...
Ben: It's a presidential campaign in South America. A fragile democracy, an economy in real trouble, our candidate is considered arrogant and out of touch with people's lives.
Jane: How far are you behind?
Ben: 28 points
Nell and Ben try to sell Jane on taking on the campaign of a South American presidential candidate. They need a miracle and Jane yearns for another shot to take down her rival. All on all, this is a perfect match.
Should this be higher or lower?
If You Fight with Monsters for Too Long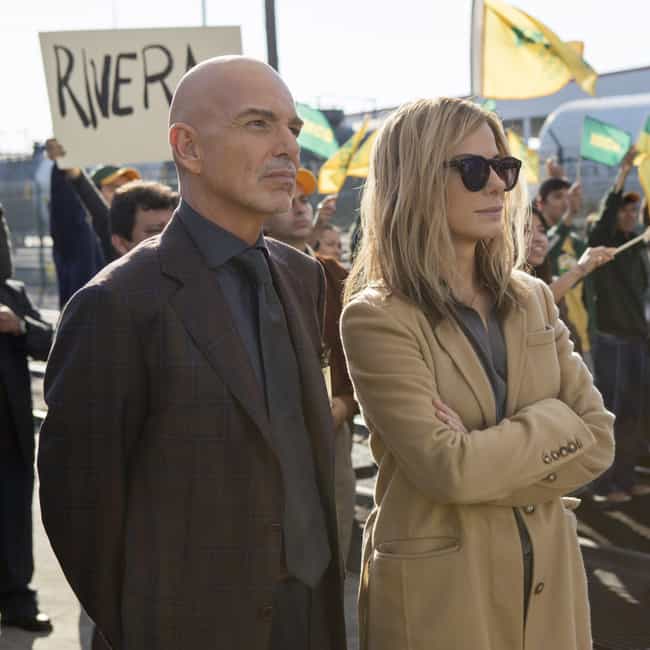 Pat: You like to pretend you're not one of us. If you fight with monsters for too long, you become a monster.
Pat points out that Jane often pretends that she is one of the good guys and has not turned into a political monster like others in her position. Whether this has really happened, or is something Pat is just saying to intimidate her, is still up for debate.

Should this be higher or lower?
We're Talking About People's Lives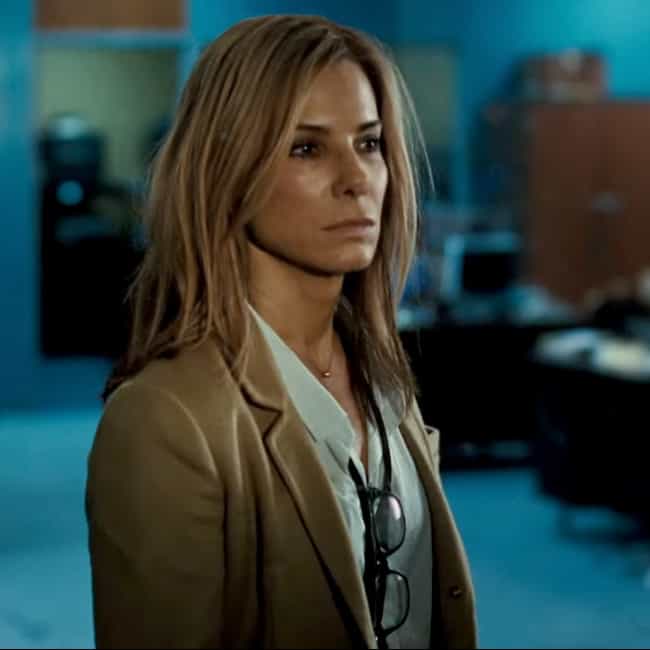 Jane: If I lose to Candy now, I swear to god
Ben: This actually kind of matters, Jane. This country could go under. We're talking about people's lives.
While she definitely wants to win the election, Jane is often focused on beating her rival Pat Candy not Castillo's opponent. As Ben reminds her of, this is about more than a few people, this is about the future of a country and everyone in it.

Should this be higher or lower?
Nell: The opposition has hired their own American, Pat Candy.
...
Ben: How many times have you gone against Candy?
Jane: Three or four times
Ben: How many times has he beat you?
Jane: Uh, three or four times
Jane discusses her history with rival political consultant Pat Candy, including the three or four times she has lost to him. Going against him again is her shot at redemption, well, or a fourth or fifth loss.
Should this be higher or lower?