Living
Outfits That Got Kids Kicked Out of Prom

Updated January 17, 2019
280.6k votes
38.4k voters
1.2M views
12 items
List Rules Vote up the outfits that you think were the most harmless, despite keeping these kids from attending their proms.
This list of outfits that got kids kicked out of prom will definitely surprise you, and not because the looks are scandalous. You may have heard of Aniya Wolf, the student from Bishop McDevitt High School who was banned from her prom for wearing a tux instead of a dress. But girls wearing tuxes to prom is just the beginning.
Can you guess why 16-year-old David Leix was denied entry into his prom? His family heirloom kilt, passed down to him by his late grandfather, was the culprit. David was accused of wearing a "dress-like" outfit by a volunteer who denied him entrance, then had to wait two hours outside of prom while a friend's parent brought him a change of pants.
Then, there's Brittany Minder, who was denied access to her prom because of inappropriate cleavage when she was actually appropriately covered. She just had a different body type than average, and school officials couldn't handle it. And what crazy outfit did Shafer Rupard wear that got her kicked out of prom? Simply a pair of red pants. Then, there's Gabi Finalyson, who was accused of violating her school's modesty dress code, even though she had her dress specially altered just so she could meet the school's requirements.
Check out these outfits that were banned from prom, and vote up the most unjust prom outfit scandals.
The Dress That Was "Too Inappropriate"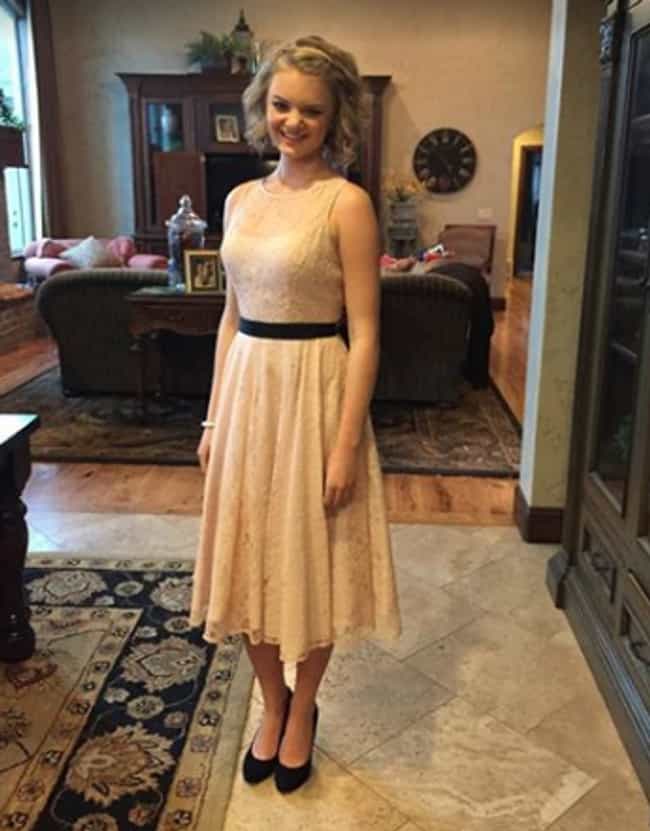 Utah high-schooler Gabi Finalyson was in for a surprise when she arrived at her school's dance. She was asked to cover up her shoulders in order to gain admittance, even though it met the two-inch strap requirements. This was after Gabi had the dress altered specifically so she wouldn't violate the dress code requirements.
The Tuxedo (Instead Of A Dress)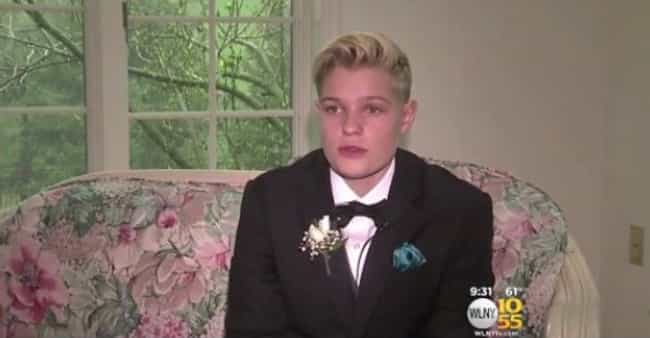 Aniya Wolf, a student at Bishop McDevitt High in Harrisburg, PA, was denied admittance to the prom simply because she wore a tux instead of a dress. "A lot of girls' dresses," Wolf said, "I mean I'm not saying that all of them are this way, but they do show a lot of skin. I think I'm dressed pretty modestly."
There's good news for this teen after all: although she didn't get to attend her prom, she'll reportedly be guest starring on an episode of It's Always Sunny In Philadelphia, where she'll be wearing her tux.
The Kilt That Didn't Make The Cut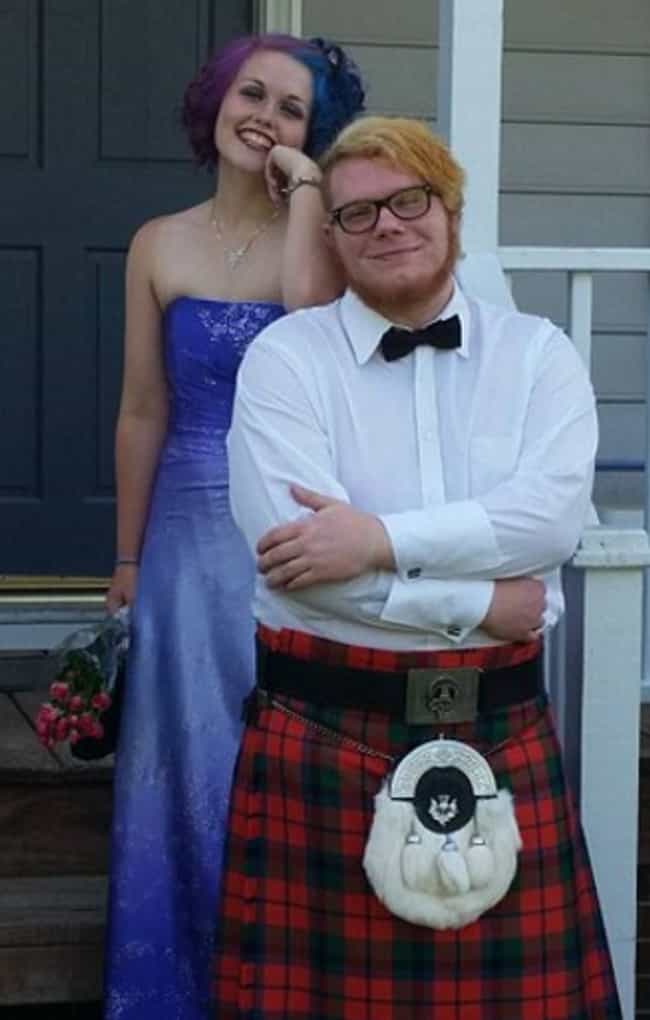 When David Leix decided to wear his late grandfather's kilt to prom, he did it to honor the memory of his grandfather. Unfortunately, it got him kicked out of the fun. David eventually changed into suit pants, but had to wait for two hours outside of his prom for someone to bring them to him.
This Dress That Was "Too Revealing"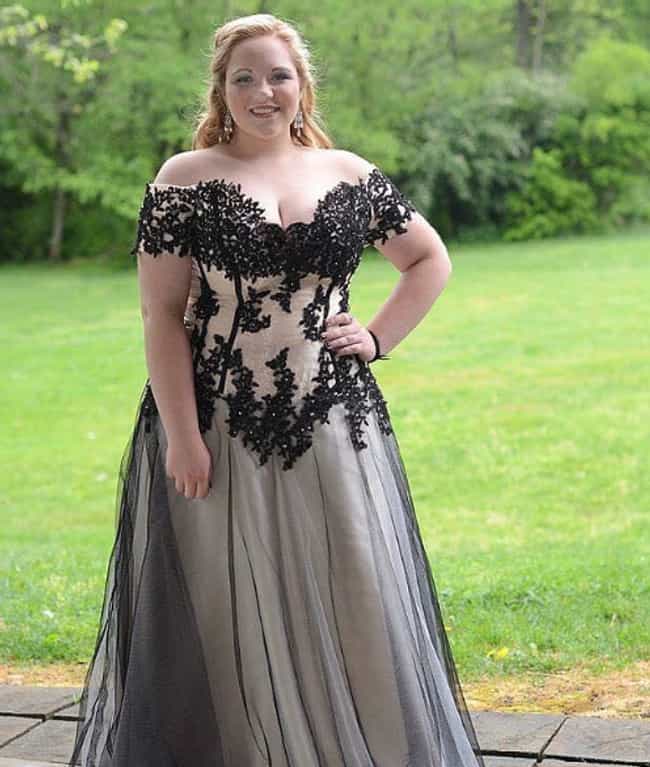 Amy, a senior at Maryville High School in Tennessee, was denied admittance because her dress was "revealing." Tiffani Taylor, a friend of Amy's, posted on her Facebook page about the incident:
After spending some time in the restroom crying, she was told she could go in if she wore the vice principal's tux jacket, which mind you, did not cover her chest. She was told by a teacher repeatedly, 'Us big girls gotta cover up.' This young girl was SHAMED... Her excitement during this memorable time of her life turned into embarrassment at the hands of adults who are supposed to be leading her. SHAME on YOU, Maryville. I think you look amazing, Amy.