Entertainment
20 Fascinating Facts from Behind the Scenes of Outlander

Updated May 6, 2020
106.6k views
20 items
It would be impossible to unveil some Outlander trivia and fun facts without some spoilers, so here is your warning. Season 1 is discussed. Spoilers within.
If you think that Game of Thrones is the only show filled with sex, war, sadism, and political positioning, you haven't seen Outlander yet. In 2014, Diana Gabaldon's bestselling series came to life in the hands of Executive Producer Ronald D. Moore. Fans have been learning Gaelic and clutching their plaid ever since.
Sure, Sam Heughan isn't the spitting image of the Jamie Fraser of the books, but no one on Earth can be that Jamie. No one's complaining about Heughan's looks or skill as an actor, BTW. On the contrary, Heughan and co-star Caitriona Balfe and Tobias Menzies are winning Outlander fans over with their vivid depictions of Jamie, Claire, and Frank/Blackjack.
We've gathered some fun facts about Outlander that you may or may not know. This list is both for devoted Outlander fans and curious TV watchers wondering if they should watch the series. Dinna fash. There's something for everyone. If you like what you read, be sure to check out other shows like Outlander as well.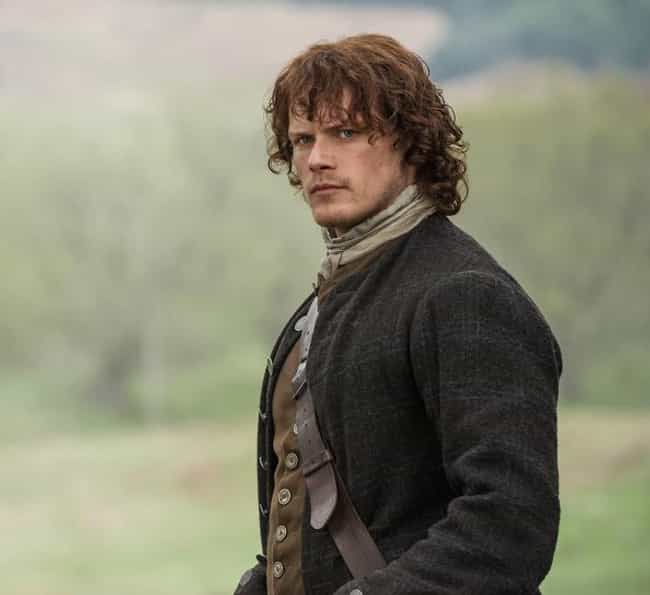 Heughan is a sci-fi nerd and was anxious to work with Ron Moore because he was such a big fan of his work on Battlestar Galactica and Star Trek. After the show got going, he would try to pick Moore's brain and discuss his worldview from a sci-fi perspective.
Source:
E! Online
2
Newcomers to Outlander Will Learn a lot About European History but with Lots of Sex Mixed In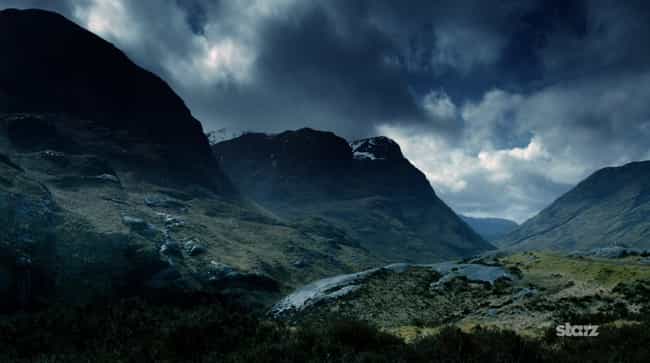 If you want to learn about the 1700s Highlands, you've come to the right place. Prepare to learn all kinds of facts from Outlander but you also get to see action and nakedness. You're welcome.
Source:
E! Online
3
A Closed Set Means Over a Dozen People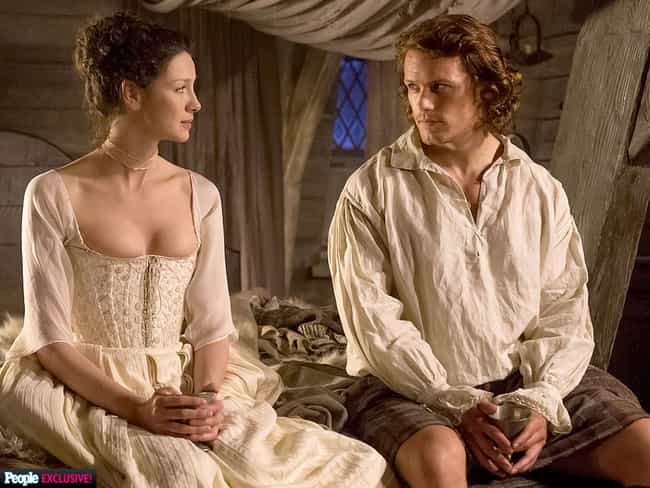 There's definitely sex in the books and on screen - not gratuitous - and Ron Moore has not been shy about bringing those scenes to the screen. For Claire and Jamie Fraser's wedding night - he's a virgin - Caitriona Balfe and Sam Heughan had to be naked in front of a crew of around 16.
Heughan said that his modesty patch didn't really help much and it was really tricky trying to capture the mood. But you'd never be able to tell it from watching the episode.
Source:
Professional Fangirls
4
Ronald D. Moore's Wife and Producing Partner Were Outlander Fans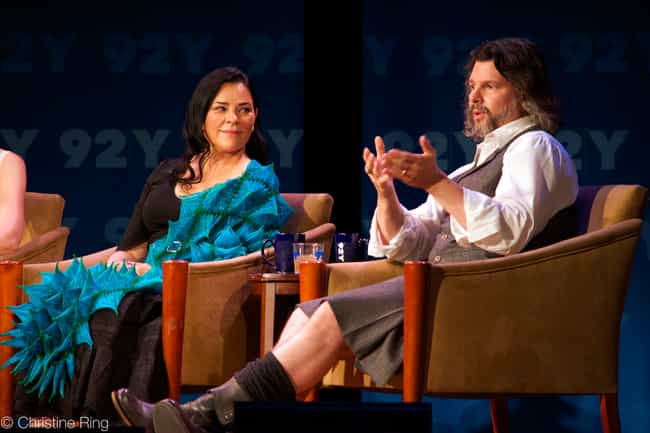 As his last project, Battlestar Galactica ended, Outlander Executive Producer Ronald D. Moore's wife, Terry Dresbach, and his producing partner, Maril Davis, convinced him to read the Outlander books by Diana Gabaldon. Moore read the first book and realized that he had his next project.
Source: Collider