Weird History
The Most Unbelievably Excessive Homes In US History

Updated November 21, 2019
1.9k votes
440 voters
20.2k views
17 items
List Rules Vote up the most over-the-top, excessive homes.
While many of us stress about rent or mortgage, medical bills, and whether or not we can swing a vacation, the titans who erected the most unbelievably excessive homes in US history couldn't imagine such trivialities. Their over-the-top homes easily rival any castles in Europe, and many in the US Gilded Age tried to do exactly that with features ranging from six separate swimming pools; a full zoo; 8 acres of terraced, exquisitely manicured gardens; or an in-house chapel with a mosaic ceiling of medieval-era tiles.
US history has been peppered with magnates who lord over the masses, and they do so with unbelievably outlandish mansions, castles, and chateaus. Their creations are truly a sight to behold, the likes of which are seemingly unimaginable.
The Versailles House May Be The Largest Home In The United States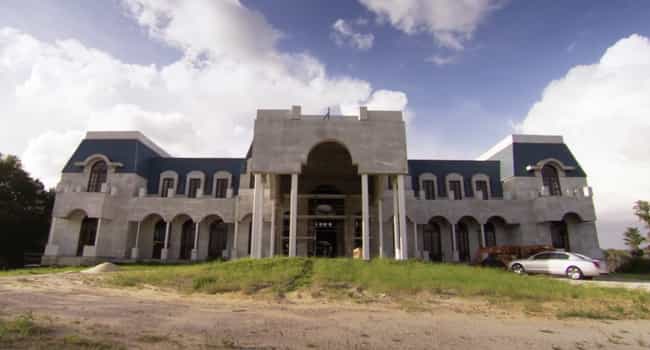 This monstrosity in Windermere, FL, will be largest home in America upon its completion in 2020, after 17 years of construction. The structure takes up an incredible 90,000 square feet, and as billionaire Jackie Siegel likes to say, "It's the same size as a Super Walmart." The mega-mansion and the Siegels were made famous after the release of the 2012 documentary Queen of Versailles, which chronicled the construction of their dream home in the midst of the 2008 recession.
Settled in 10 acres and costing a whopping $100 million, the monstrosity is said to include a bowling alley, a full-sized roller rink, and a 30-car garage.

A little much?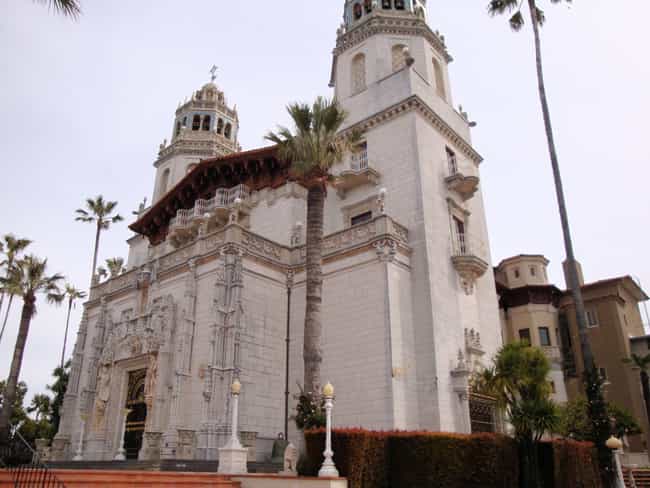 To say that William Randolph Hearst's estate was gigantic would be a massive understatement; his whopping 250,000 acres in San Simeon, CA, hosted his decadent castle. Hearst's 68,500-square-foot mansion, modeled after a Spanish medieval cathedral, broke ground in 1919 and did not complete construction until 1947. The project set the magnate back $5.6 million. Today it is worth about $700 million.
"It was the place god would have built if he had the money," George Bernard Shaw said of the property which boasted, among other audacious treasures, a zoo that was once the largest in the world. Today it operates as the Hearst San Simeon State Historical Monument and offers guided tours.

A little much?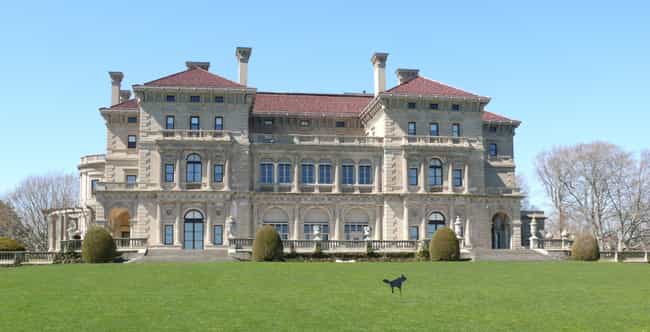 The Vanderbilt family's "summer cottage" on 13 acres in Newport, RI, boasts a Neo-Italian Renaissance-inspired facade and interiors that remind one of Versailles. Some rooms in this behemoth were actually constructed in Europe, then sent to the US to be reassembled.
Built in 1895 for $7 million, the equivalent of more than $150 million today, the current estimated worth of the mansion is around $400 million. The local Preservation Society now owns the home and operates it as a museum.

A little much?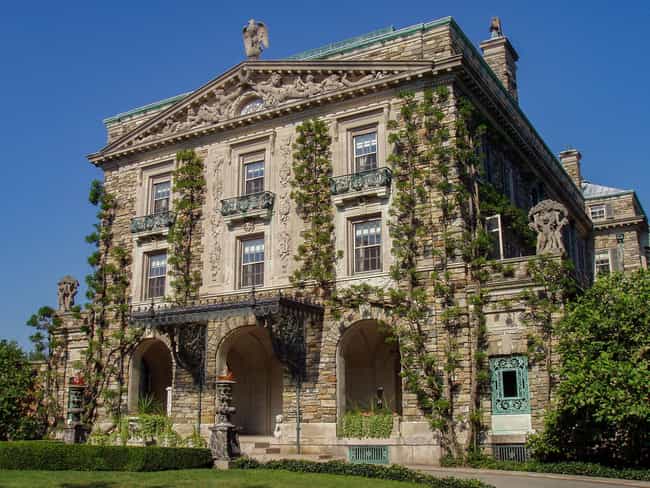 On 250 acres in Sleepy Hollow, NY, lies John D. Rockefeller's six-story mansion, Kykuit. Built in the style of a Classical Revival villa, the home features a world-renowned art collection and six separate swimming pools.
Upon its creation, landscaping alone cost Rockefeller a massive $750,000 (about $12 million in today's money), which dwarfed the costs of the house and furnishings combined. Now worth a minimum of $6 million, Kykuit is a museum, hosting tours and events.

A little much?