Button Mash
10 Hyped-Up RPGs That Are Extremely Overrated
473 votes
189 voters
4.9k views
10 items
List Rules Vote up the RPGs on this list you think get way too much credit.
First thing's first: the games on this list might not be the worst RPGs of all time - you're not going to find F.A.T.A.L. on here - but in terms of the massive disconnect between player expectations and eventual reception, these RPGs really let fans down. Many popular titles made the list, but popularity is a must when it comes to hype. If you're wondering to yourself, "What RPG should I get next?", then read on - just in case you're considering one of these titles that often left players unfulfilled.
No doubt, some readers will be rubbed the wrong way; however, it's important to remember that one poor game doesn't ruin a series. Many series have that one bad egg that beckons to be remade for the sake of the series. In some cases, great games catch bad raps solely due to fan anticipation. It's okay if you love one or two of these. There's a mix of old RPGs and new RPGs, but most of these titles are modern because the social media era did wonders for video game hype and pre-release drama. Vote up the RPGs on this list that really failed to deliver on their hype.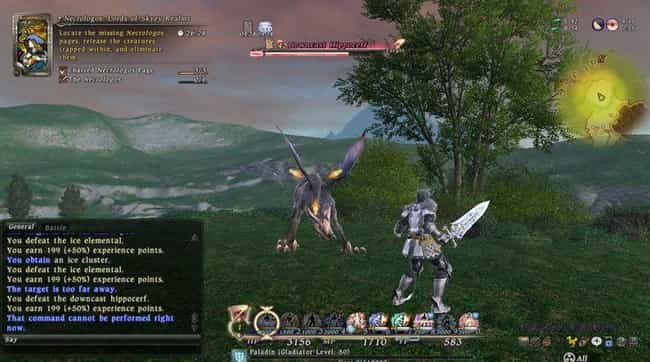 The unusual predicament with Final Fantasy XIV Online is, when you look at the game today, it seems pretty great. That's because what you're seeing now is Final Fantasy XIV: A Realm Reborn. Final Fantasy XIV Online was released in September 2010, and it was so poorly received that Square Enix, its developer and publisher, took the game offline in November 2012 and rebuilt it from the ground up, resulting in A Realm Reborn.
Like most Final Fantasy games, XIV was an anticipated release; promises of online play intrigued many players, including newcomers to the Final Fantasy series. However, once it came out, there wasn't much to be excited about. Fans and critics agreed that the launch had been a failure filled with unstable servers, a non-intuitive user interface, and uninspired quest design.
The problem was rooted in the game's design principles. Near-empty areas still required lots of processing power because simple objects like flowerpots were built from 1000+ polygons and 100+ lines of shader code. Graphically, it was impressive, but if you can't even see that flowerpot because the game crashes so often, then what good is it?

Agree or disagree?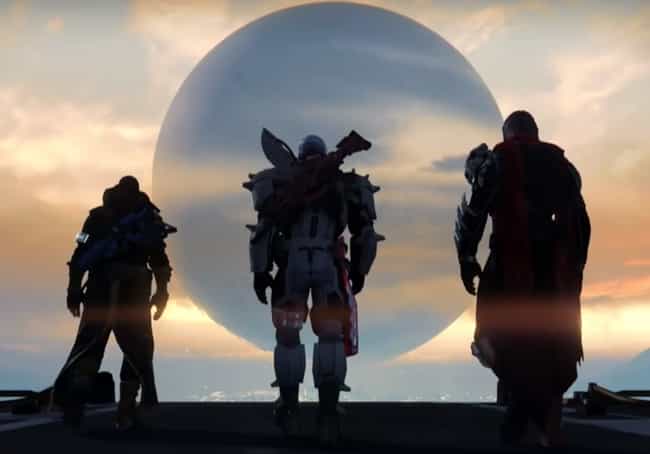 Destiny is an enigma. Calling the game an RPG is slightly sketchy because Bungie's goal was to develop its own genre when releasing this title. There are RPG elements to the game, and certainly MMORPG elements like raids. Destiny had to make the list because with a budget of $500 million, the standards to judge the project become "take over the industry or bust."
Overall, Destiny is not a bust; however, as Bungie's first attempt at something new after selling their major success (Halo), the gaming community's standards were pretty high. But for those fans that were paying close attention, Destiny's shortcomings were foreseeable.
The Halo franchise was declining when Bungie let it loose. From an eSports perspective, this is clear, given how far the series has fallen behind its competitors. Design decisions in the transition between Halo 2 and Halo 3 were questionable, despite Halo 3's major success in its opening years. Many players stomached the changes and kept with the series, but they only stayed for as long as their patience could last. With Destiny, Bungie ran into trouble with story elements. The narrative was disjointed, and worse, it felt unimportant.
Some consider Bungie to be a studio with its best years behind them. Whether or not that's true depends on where Destiny goes from here. It's intended to be a project that will evolve in the years to come, and only time will tell if that actually happens.

Agree or disagree?
see more on Destiny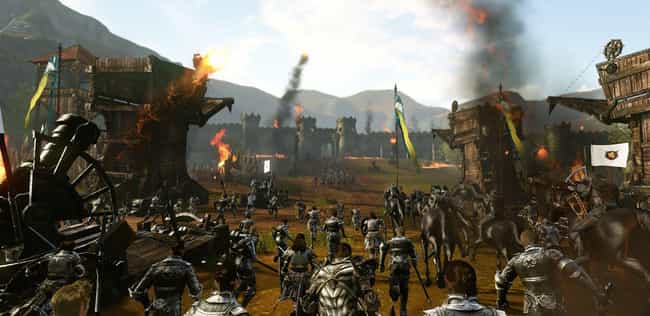 ArcheAge's reception is quite mixed, but the hype behind it in the weeks prior to its release was definite. This was not originally a North American game; it was ported over from Asia by Trion Worlds (a publisher with a history of poor game launches). The fact that ArcheAge doesn't hold a great stake of the MMORPG market is a shame in the minds of many.
The sandbox environment is an aspect of gameplay that PvP advocates had their eyes on for some time. The class system is highly unique and variable, which can create its own problems in terms of character balance for a game that claimed PvP would be at the forefront of gameplay. Nonetheless, Trion's efforts to present this anticipated title were lackluster at best.
Trion Worlds quickly lost the trust of ArcheAge's player base; broken promises were a problem. Founder's Packs were sold prior to the North American release, which promised features like Guild castles (landholding is a significant aspect of ArcheAge). When the game was released, there were no guild castles to be found. To make matters worse, Trion's communication with the players was nearly non-existent.
Overall, ArcheAge as a game is a solid creation, now that the dust has settled from the release. But Many publishers should take a look at ArcheAge for an example of how not to port a good foreign game into a new region.

Agree or disagree?
see more on ArcheAge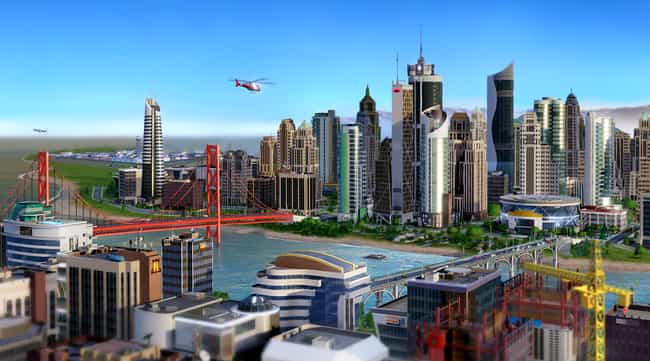 Electronic Arts has had its fair share of mess-ups throughout gaming history. This is one of the most memorable. The failure took place on two fronts: online and offline. When SimCity 2013 launched there wasn't much fun involved.
The Sims was a series that made its name by bringing the fun offline, though lots of players anticipated a large-scale online expansion or port. SimCity 2013 promised "New transportation options. Population determined by roads. And... an intricate multiplayer network that supports inter-city trading and requires SimCity to be online at all times." These are all exciting features, except for that last one.
Because SimCity 2013 required Internet access, the purchase became useless when EA's servers were consistently breaking down. The result was a highly disappointed fanbase, but EA did the right thing and gave away some free games in return. As a title under the Sims series, SimCity 2013 was a disaster that no one saw coming.

Agree or disagree?