Graveyard Shift
Oz Might Be The Future Cult Leader On American Horror Story... And May Have Been In Season 1
Updated March 3, 2018
4k views
11 items
AHS:Cult is now in full swing, and the interwebiverse is all abuzz with theories and heated chats about what will be in store for this politically inspired season. Just who has pledged loyalty to the cause? Is Ally a plain old basket case? What's the deal between twisted maybe-siblings Kai and Winter?
One of the most popular questions circling the Reddit boards these days has to do with Ally and Ivy's son, Ozymandius, and has the potential to be a mind-blowing game changer for the series as a whole. Could Oz be the future leader of the cult AND the demon spawn Michael from Murder House?!
There's just too many coincidences to ignore regarding AHS:Cult's littlest cast member and his potential future as leader of the insane clown cult posse. Read on for more evidence and judge for yourself whether these theories have any merit.
back to page 1
Oz's Night Terrors Could Be More Than That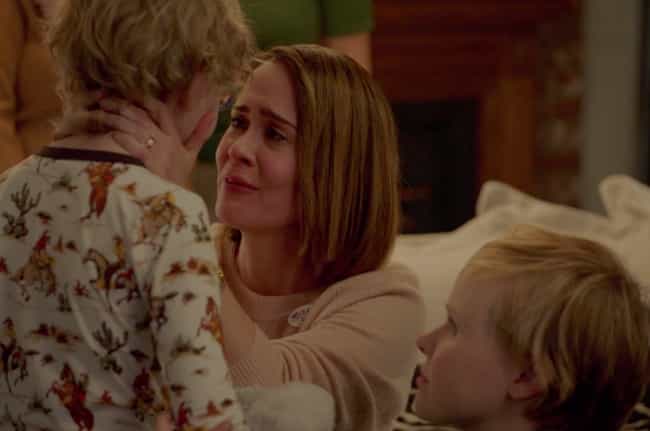 Oz has been experiencing a series of night terrors that appear to originate from his mother's fear of Clowns and a Twisty the Clown comic that he somehow got his hands on. They have gotten so severe that Oz confessed his inability to tell his dreams from reality to Winter. When one the clowns arrives in Oz's room in "Don't Be Afraid of the Dark," he calmly asks the clown whether or not he is dreaming. The clown tells him its a dream and Oz very calmly goes back to sleep.
Could Oz be getting subliminal training for his future role as cult leader via these nighttime visits?
The Creeps Are Closing In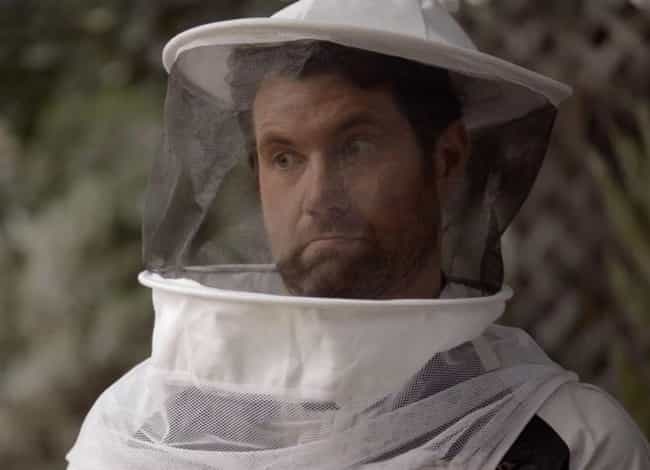 Winter isn't the only cult suspect creeping around the streets of Oz's neighborhood. In a stroke of casting genius, furious funny-man Billy Eichner plays new neighbor Harrison Wilton, alongside his beard wife Meadow Wilton played by Leslie Grossman.
Episode 3 reveals it was this pair who recorded Kai Anderson's beating by a group of immigrants (whom he antagonized) and Winter nonchalantly allows Oz to be left alone with the new neighbors the day they move in (to Ally and Ivy's horror). Harrison also had a lot to say to Oz and his mothers about beehives and their perfect example of a thriving community. He literally describes hive mentality, a common trait in cults.
The pair also share why they may have been led to join a cult when they describe their financial hardships in recent years and Meadow's cancer scare (a fear-inducing illness for sure). Was the house a reward from the cult for doing their bidding? Were they placed there on purpose to watch over Oz and freak out Ally?
For Kai, It Could Be A Family Affair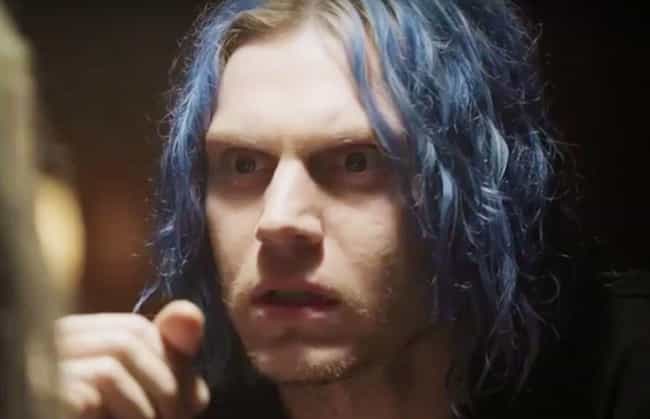 Many fans believe that Kai's attention to Oz's family is due to the possibility that he is Oz's biological father and is watching over him from afar until he is primed for greatness. He has sent his maybe-sister, Winter, as a nanny, stalked Oz's moms on the streets, and sent what is presumably his cult group into their home on numerous occasions. Winter also made a point to grill Oz about what he knows regarding his real parentage.
Was she asking if Oz knew that her brother Kai is his dad? Perhaps he was a sperm donor, or maybe he got together (in the biblical sense) with the currently under suspicion Ivy. Winter clearly shows an interest in protecting what could be her nephew from the dangers to come.
Could Oz Be The "Demon Child" From Murder House?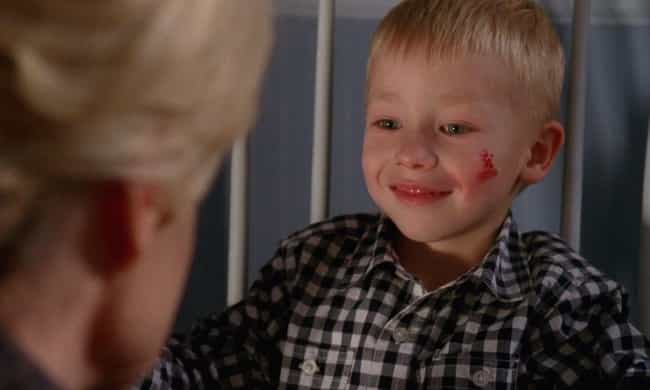 One of the most exciting theories to come out of AHS:Cult so far is the idea that Oz could be the "demon child" that was born at the end of AHS's first season, Murder House. In Murder House, depressed mother and housewife Vivian (Connie Britton) moves into the creepy LA dwelling to recover from her husband, Dr. Ben Harmon's (Dylan McDermott), adultery. During the course of the season, she becomes pregnant with twins after a supernatural encounter which resulted in the death of one child and the birth of another with a destiny for evil.
The baby was adopted by neighbor and presumed grandmother Constance (Jessica Lange). Assuming Season 7 is within the right amount of years, Oz could be the right age and could have been adopted by the lesbian couple.