Graveyard Shift Inside Ozzy Osbourne's Rough-And-Tumble Youth

Growing up in post-WWII England was tough for many artists who came of age in the 1960s. The global conflict left an impact on countless British musicians, even if they were too young to realize it. Pink Floyd explored the era's themes in their epic rock opera, The Wall, and the event loomed large in the Who's iconic story of a deaf, dumb, and blind boy named Tommy. Both the conflict and Britain's post-WWII restructuring influenced Ozzy Osbourne's childhood and the man he later became - for better and worse.
As the lead vocalist of Black Sabbath and as a singer with a successful solo career, Osbourne is practically a household name; however, he endured a particularly difficult start. In addition to growing up in poverty, Osbourne also struggled with learning disabilities, a lack of direction, run-ins with the law, and other issues. Osbourne managed to succeed in spite of it all, not only surviving but thriving in his professional life. Once he found music, his fate was all but sealed, and no one was more surprised than the singer, himself.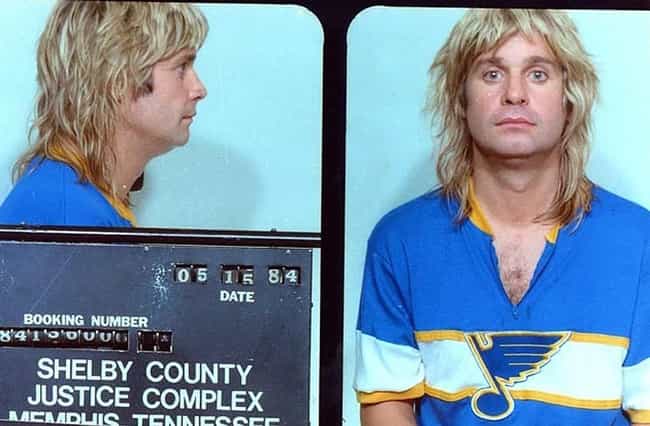 He Was Held In Police Custody For Six Weeks
Osbourne was reportedly an aimless teen, and like many teens searching for life's answers, he rebelled. In 1965, Osbourne resorted to lifting items from homes and mom-and-pop shops in an attempt to gain acceptance from local ruffians; however, he was caught within a few months. His father refused to pay his £40 fine, and Osbourne spent six weeks inside.
As an adult, he recognizes his father's decision as one of the best lessons he ever learned - his six-week stint there showed him that he didn't want to spend his life locked up.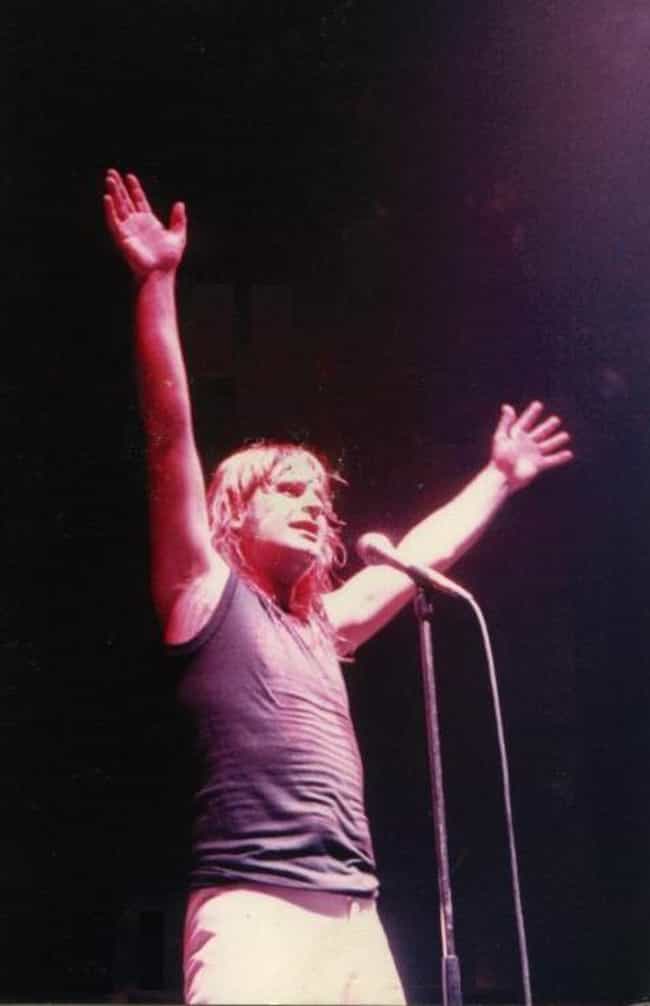 He Learned How To Break Down Cows At Work
While looking for direction in life, Osbourne took a series of working-class jobs. He was a plumber's apprentice for a period, and then took a job in a meat facility, which entailed cleaning sheep stomachs. He was later promoted to a position breaking down cows, a post he kept for about 18 months.
While he didn't mind the work, Osbourne credits his time in the meat facility for his eventual vegetarian, animal-loving lifestyle.
He Took A Job At A Mortuary
While working with meat may sound dismal, Osbourne also worked in a morgue for a time to make ends meet. Although his parents wanted him to support himself, working there crossed the line. Osbourne said, "My mother went [nuts]: 'You are [mad].' The formaldehyde was awful. I'd have visions of the [cadavers'] faces when I got home."
Like his previous jobs, this position didn't last long. His mother intervened, getting Osbourne his "first musical job" tuning car horns.
He Dropped Out Of School At 15
Osbourne didn't do well in school, in part due to his undiagnosed dyslexia and ADD. The only classes that held his interest were art and music. To make matters worse, he was tormented by both his peers and school administrators. His headmaster once sent him home from school after he arrived late, telling him he wasn't "clean enough" to attended class.
All these elements formed a perfect storm of educational failure for the 15-year-old, who eventually dropped out. Osbourne also blames his learning disabilities for his later issues with dependency on substances.