VOTE

The Most Painfully Awkward Moments From The 2017 Oscars

341 votes
96 voters
6.1k views
13 items
List Rules Vote up the most hard-to-watch moments that made you cringe.
The 2017 Academy Awards may go down as one of the most awkward award shows ever, which is saying something because it wasn't even being hosted by Ricky Gervais. It turns out the Oscars didn't need anyone's help to create a myriad of awkward celebrity moments. From calling the wrong winner to cringeworthy moments even host Jimmy Kimmel couldn't save, the Oscars had plenty of awkward encounters. If you fell asleep during the show like Chrissy Teigen, the you probably missed some of the most embarrassing moments from the 2017 Oscars because they came in the final 15 minutes, and as far as award show gaffs go, the last one is a doozy.
Aside from the elephant in the room that was the best picture award, the audience had to deal with Jimmy Kimmel and Matt Damon's never ending prank war, and the fact that there was a bus full of common people paraded around in front of some of the most wealthy and entitled people in the world like they were a joke. As awkward as the show was, it was incredibly entertaining, and it makes you wonder how the Academy is going to top the stress dream that was the 2017 Oscars.
And The Winner For Best Picture Is...
What happened here? Everything seemed fine when Warren Beatty and Faye Dunaway came out on stage to announce the winner of the award for Best Picture, but when Beatty opened the envelope something was up. At first it seemed like a bit by Beatty - who looked confused while reading the card - but when Dunaway pressed on, the two awkwardly announced La La Land. The whole moment is weird, you can see it on Beatty's face that he knew he was wrong. In what was possibly the most awkward Oscars moment of all time, you can see this whole situation was a giant clusterf*ck.
To make matters worse - after everyone from La La Land got on stage to talk, it turned out that La La Land didn't actually win. While one of the producers was going on about how dreams matter, a segment producer had to tell the other producers they hadn't actually won. But then people kept making speeches! When it was revealed that Moonlight had actually taken the award, one guy actually got kind of pissy, but then everyone hugged it out and extended the show by about 10 minutes because 40 people were trying to figure out where to go on live television.
Agree or disagree?
Jan Chapman Is Alive And Well, And Living In Australia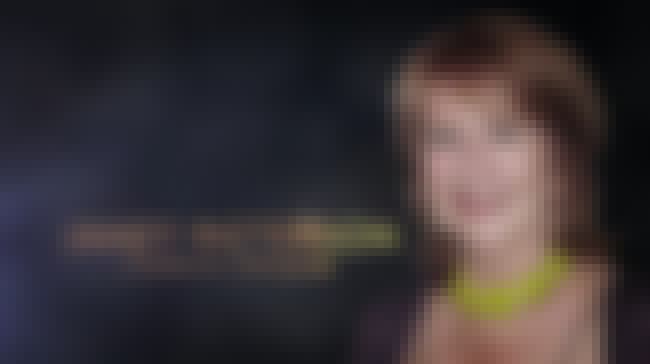 In the In Memoriam section of the awards, the Academy paid tribute to Janet Patterson, a costume designer who died in October 2015. Except the picture wasn't Patterson - it was Australian producer Jan Chapman who is very much alive.
Adding another bit of weirdness to this situation was the fact that the two Jans were friends. Chapman told Variety: ""I was devastated by the use of my image in place of my great friend and longtime collaborator Janet Patterson. I had urged her agency to check any photograph which might be used and understand that they were told that the Academy had it covered. Janet was a great beauty and four-time Oscar nominee and it is very disappointing that the error was not picked up."

Agree or disagree?
Nicole Kidman's Clapping Is Very, Very Strange
While we're happy Nicole Kidman was enthusiastically cheering on her fellow actors at the Academy Awards, we'd be remiss to not point out her clap method is a little strange. What's up with that? Did she just paint her nails during the technical categories? Is this her way of showing dissent at the whiteness of the Oscars and clapping like the mom in The Nutty Professor?
Agree or disagree?
Kimmel's Monologue Pokes Fun At Moonlight's "Happy Ending"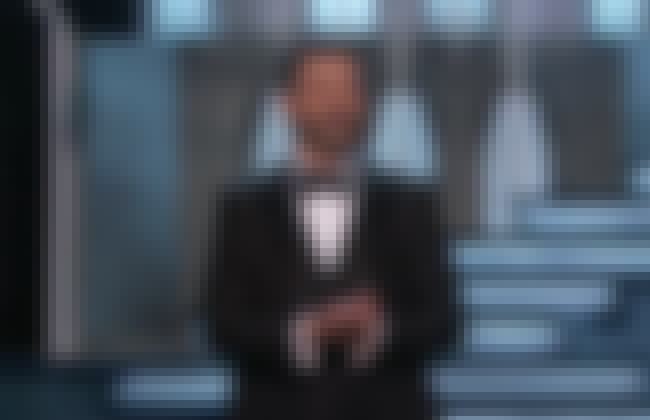 During Kimmel's opening monologue, he made a crack about how all of the films nominated for best picture were super sad, and that the only happy ending came about in the middle of Moonlight. For those of you who haven't seen the movie - spoiler alert - it's the story of an gay black man struggling with his sexual identity, among many other things.
The joke didn't get a laugh, and rather than move on Kimmel berated the audience by saying, "You didn't see it did you?" No Jimmy, people saw it, it's a great movie, and we understand you're making light of a character's only break from the systematic beat down of society by reducing it to a joke about c*mming.

Agree or disagree?