America

List of Famous Palm Springs Buildings & Structures

List of the famous landmarks that make up the Palm Springs skyline, listed alphabetically with photos when available. Palm Springs architectural landmarks as well as other major buildings, dwellings, and other structures in Palm Springs are included on this list. Information about these Palm Springs buildings is included on this list, such as when the building first opened and what architectural style it falls under. List includes both new buildings in Palm Springs and older historic landmarks.
Examples of buildings on this list include Kaufmann House and Oasis Hotel.
This list answers the question, "What are the most famous buildings in Palm Springs?"
This is a good reference for research into the historical architecture in Palm Springs. Famous architectural houses within the city of Palm Springs are included as well, sometimes by address, other times listed by the name of the original home owner.
City/Town: Palm Springs, Riverside County, California, United States of America, Greater Los Angeles Area, + more
Opened: Jan 01 1959
Architect: William Krisel
Created By: William Krisel
Style: Desert Modernism
see more on Alexander House by Krisel
City/Town: Palm Springs, Riverside County, California, United States of America, Greater Los Angeles Area, + more
Opened: Jan 01 1957
Architect: William Krisel
Created By: William Krisel
Style: Desert Modernism
see more on Alexander Model Home
3
City National Bank by Gruen
City/Town: Palm Springs, Riverside County, California, United States of America, Greater Los Angeles Area, + more
Opened: Jan 01 1959
Architect: Victor Gruen
Created By: Victor Gruen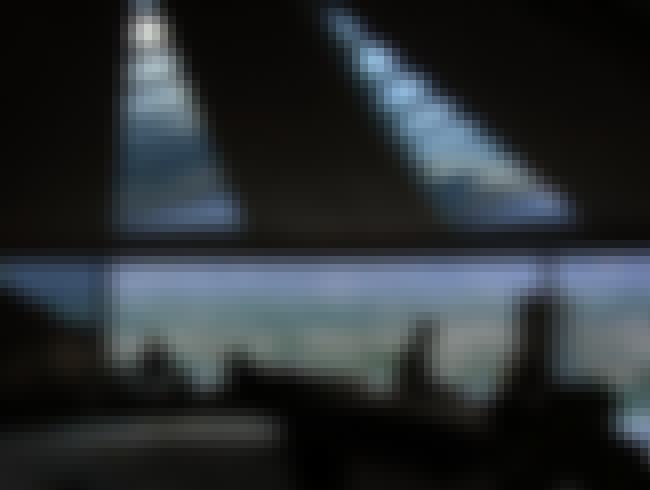 Elrod House was designed by the American architect John Lautner and constructed in 1968. It is located on the edge of a hill in Palm Springs, California. The construction of the house was ordered by interior designer Arthur Elrod. Elrod House is the most famous house of Lautner and an example of his so-called Free architecture, where architecture and nature are combined. When the house was built the soil was excavated but the rocks were kept in place. These rocks are part of the interior of the house and run straight through the walls and windows. It's best-known feature is the large circular concrete canopy above the main living area. This living room looks like a modern cave because it has ...more on Wikipedia
City/Town: Palm Springs, Riverside County, California, United States of America, Greater Los Angeles Area, + more
Opened: Jan 01 1968
Architect: John Lautner
Created By: John Lautner
Style: Desert Modernism
see more on Elrod House