Weird History
Wild Stories From Palm Springs, Old Hollywood's Hidden Oasis

Updated June 14, 2019
123.2k views
12 items
Palm Springs, CA, has been a hideaway for celebrities since the 1920s; the desert location, with its unique microclimate and dry weather, was seen as a "tonic" for those looking to escape the stress and pressure of Hollywood. In the early and mid-1900s, there was a "two-hour rule," meaning stars couldn't live further than two hours away from set in case they were called back to work unexpectedly. Palm Springs became the perfect destination for celebrities who needed to stay close but desired privacy.
There was no shortage of celebrities in Palm Springs, with Humphrey Bogart, Frank Sinatra, Marilyn Monroe, Charlie Chaplin, Lauren Bacall, Bing Crosby, Dinah Shore, Sonny Bono, and briefly Elvis Presley as residents. Even Walt Disney owned a home in Palm Springs.
Many of the famous residents lived in the Movie Colony neighborhood or had their own custom houses built. Futuristic then and nostalgic today, celebrity homes in Palm Springs stand apart from the usual mid-century modern look. These glamorous homes, among the desert landscape, hosted the parties and sordid affairs that defined Palm Springs's legendary golden era.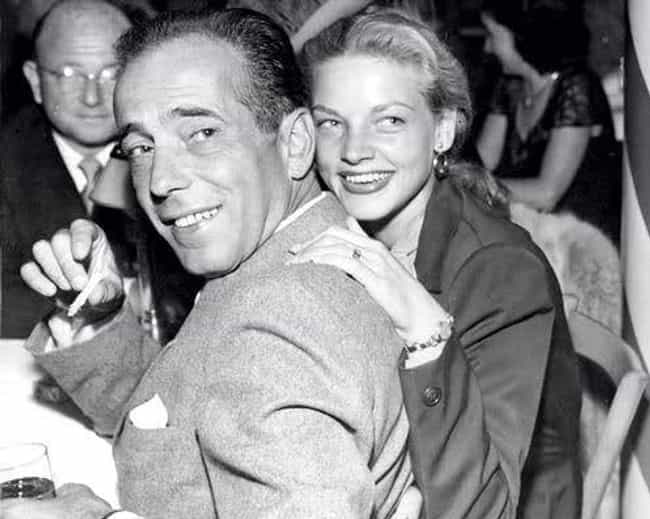 Lauren Bacall Allegedly Began An Affair With Frank Sinatra While Humphrey Bogart Was Dying Of Cancer
When Humphrey Bogart was diagnosed with lung cancer in February 1956, his doctors informed him that he had less than a year to live. Before his illness, he had reportedly enjoyed a healthy marriage with his wife, actress Lauren Bacall, who was 25 years his junior. But after he became ill, Bacall began spending more time with their close friend and fellow Palm Springs resident Frank Sinatra.
The pair did their best to keep the alleged affair undercover, but most acquaintances supposedly knew the truth. After Bogart's death in January 1957, they went public with their relationship.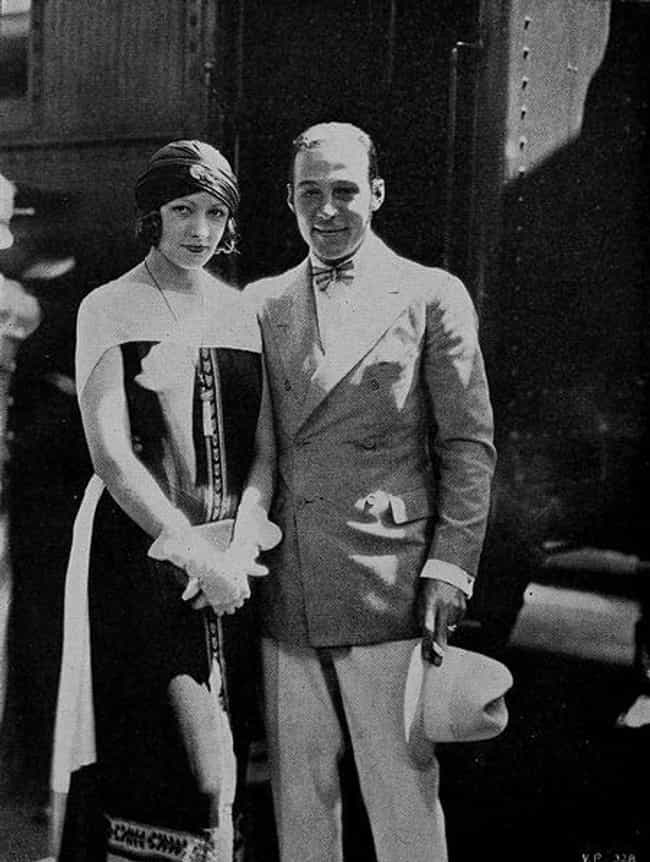 After A Scandalous Palm Springs Honeymoon, Rudolph Valentino Was Charged With Bigamy
Rudolph Valentino was a 1920s heartthrob, starring in films like The Sheik and The Four Horsemen of the Apocalypse. However, his image was slightly tarnished after a Palm Springs honeymoon with his second wife, costume and set designer Natacha Rambova, in 1922. As it turned out, Valentino had divorced his first wife less than a year before he married Rambova. At the time, California didn't recognize new marriages that took place within a year of a divorce, so Valentino was charged with bigamy.
The honeymooners stayed at the Palm Springs Hotel, and owner Florilla White was called as a witness at Valentino's hearing. She testified that the newlyweds slept separately. Once he was released and cleared of all charges, Valentino went on to remarry Rambova in Paris in 1923.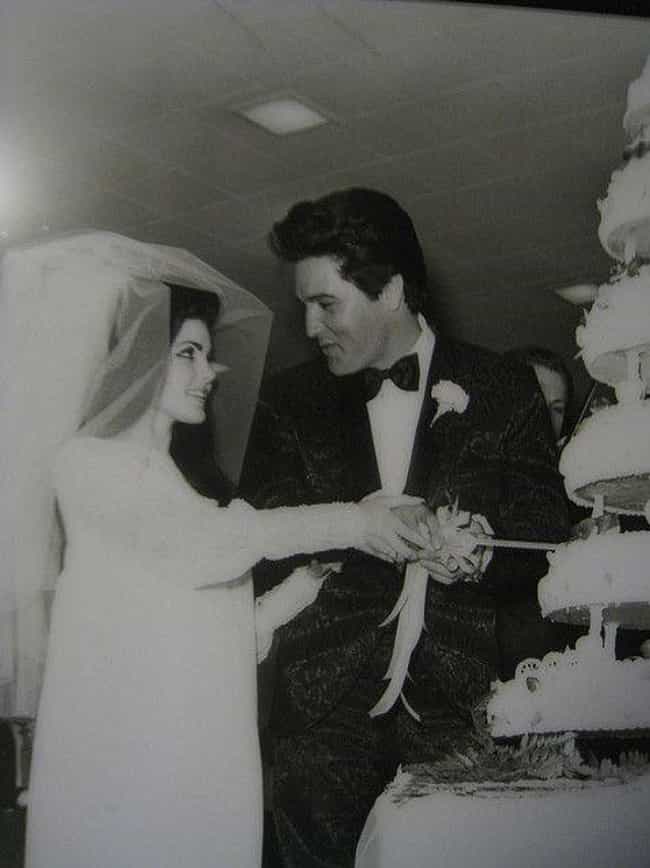 A Palm Springs Gossip Reporter Forced A Change Of Location For Elvis Presley's Wedding
Elvis Presley and his bride-to-be Priscilla rented a Palm Springs home for the site of their 1967 wedding and honeymoon. Unfortunately, the house was just down the street from a nosy neighbor: gossip columnist Rona Barrett. Seeing the bride and groom's family and friends arrive at the home, Barrett pieced together what was happening and announced on television that Elvis and Priscilla were getting married in Palm Springs.
The media swarm was immediate - but luckily, Elvis had a friend who could help. The wedding was stealthily relocated to Las Vegas at the last minute, with air transportation provided by none other than Frank Sinatra. After a 3 am flight to Las Vegas, an 11 am wedding and breakfast reception, and a 2:50 pm flight back to Palm Springs, the bride and groom were finally able to enjoy their honeymoon.
Elvis supposedly carried Priscilla over the threshold while singing the "Hawaiian Wedding Song" from his film Blue Hawaii.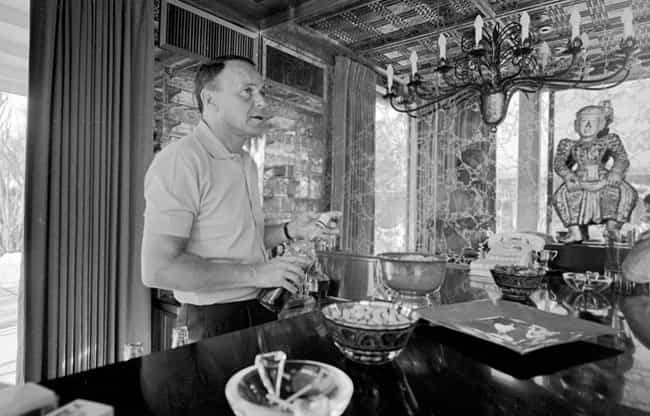 Frank Sinatra Flew A Jack Daniels Flag To Let Neighbors Know It Was Party Time
Frank Sinatra wasn't a stranger to hosting parties; his guest lists often included names like Marilyn Monroe, Lana Turner, Cary Grant, and Bing Crosby. President John F. Kennedy even had a designated guest room in his Palm Springs home. According to legend, Sinatra would raise a Jack Daniels flag in his yard to inform friends and neighbors that partying had begun.
His Palm Springs home, known as Twin Palms, has been preserved for future generations, and visitors can take a tour to see one of Old Hollywood's most infamous places to party.