Attractions

List of Famous Panama City Buildings & Structures

List of the famous landmarks that make up the Panama City skyline, listed alphabetically with photos when available. Panama City architectural landmarks as well as other major buildings, dwellings, and other structures in Panama City are included on this list. Information about these Panama City buildings is included on this list, such as when the building first opened and what architectural style it falls under. List includes both new buildings in Panama City and older historic landmarks.
You can rank all of these buildings, from Faros del Panamá to St. Andrew School.
This list answers the question, "What are the most famous buildings in Panama City?"
This is a good reference for research into the historical architecture in Panama City. Famous architectural houses within the city of Panama City are included as well, sometimes by address, other times listed by the name of the original home owner.
The Faros del Panamá is a skyscraper complex currently cancelled in Panama City, Panama. The complex, designed by Chapman Taylor, includes Torre Central, an 84 floor building with a planned height of 346 metres. Like its name states, Torre Central is in the middle of Faros de Panamá's three tower complex. Torre Central will be the tallest of the three, rising from a common podium with the other two towers. The two smaller towers, rising on either side of Torre Central will be similar in design. They are named, very simply, Torre Oeste on the west and Torre Este on the east. Despite being small compared to Torre Central, the East and West Tower still will be 290 m tall and have 73 floors. The ...more on Wikipedia
City/Town: Panama City, Panamá Province, Panama, Central America
Structural Height (m): 290.0
see more on Faros del Panamá

Ice Tower was a supertall skyscraper project in Avenida Balboa, Panama City, Panama, which was cancelled in 2007. The planned height of the building was 381 meters, which would have 104 floors, increased from the original proposal of 80 floors . In March 2007, excavations began for the construction of the foundation of the building. However, three months later, in June 2007, the project was cancelled. Ice is the third cancelled supertall skyscraper project in Panama City after the Torre Generali and the Palacio de la Bahía. ...more on Wikipedia
City/Town: Panama City, Panamá Province, Panama, Central America
Structural Height (m): 381.0
see more on Ice Tower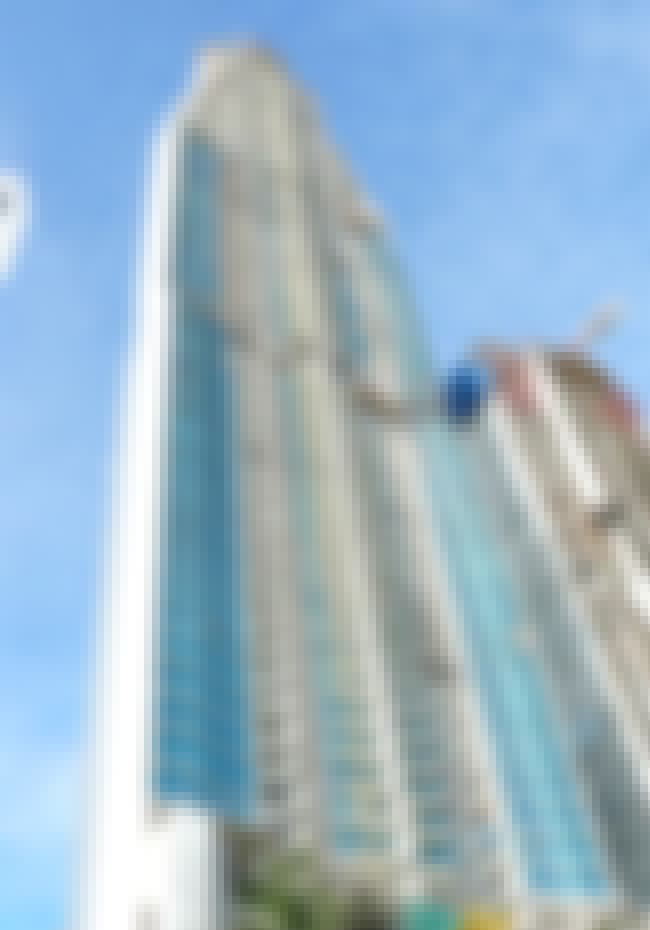 Ocean Two is a skyscraper in the Costa del Este district of Panama City, Panama. Construction of the 73 story, 273 m building began in 2006 and was completed in 2010. For 2010 it was the second tallest building in Costa del Este after The Point, and is currently ranked ninth. Construction was led by architects Pinzón Lozano & Asociados. The facade matches the smaller building Ocean One, standing 207 m. ...more on Wikipedia
City/Town: Panama City, Panama
Structural Height (m): 236.0
The Palacio de la Bahia Hotel & Tower was a 353 m tall supertall skyscraper planned for construction at Ave. Balboa, Ave. México, 29 Este y 30 Este, The Exposition in Panama City, Panama. Construction was to have begun on 28 July 2006, for completion in 2009. ...more on Wikipedia
City/Town: Panama City, Panama
Structural Height (m): 353.0