Art

The Best Pancake Art to Ever Hit the Griddle

540 votes
216 voters
2.1k views
35 items
What's all the fuss about pancake art? Remember how sometimes when you were a kid, breakfast seemed like a throwaway meal, better spent chillin' with your Barbies or GI-Joes? Or perhaps now you're on the other end of the breakfast game and must regularly face the challenge of convincing your own kids to eat a bite or two before rushing off to school? One such dad, Nathan Shields, found himself in the same conundrum one day while on breakfast duty for his kids. A part-time illustrator, Shields decided to get a little creative, unaware that his efforts would spiral into an online pancake art trend.
Below you'll find some of the coolest pancake pictures the Internet has to offer! The breakfast artists behind the flapjacks below have turned batter into a whole new medium with these cool pancake art pieces, depicting everything from awesome dinosaurs to Internet celebrities like Grumpy Cat. "But what'll I do if I fall in love with the art of the flapjack after getting a load of the amazing pancake designs below" you ask? Never fear, for it just so happens that a father and son team from Australia known only as TigerTomato have set up a whole YouTube Channel that's packed full of how to pancake art videos and tutorials.
So whether you're out to tame your kid's ADD appetite or shamelessly enjoy a dinosaur pancake well into your thirtiess, you've come to the right place. Grab some coffee or a glass of OJ, a little batter, and let the pancake magic begin.
This Grumpy Cat Pancake Thinks Breakfast Is Awful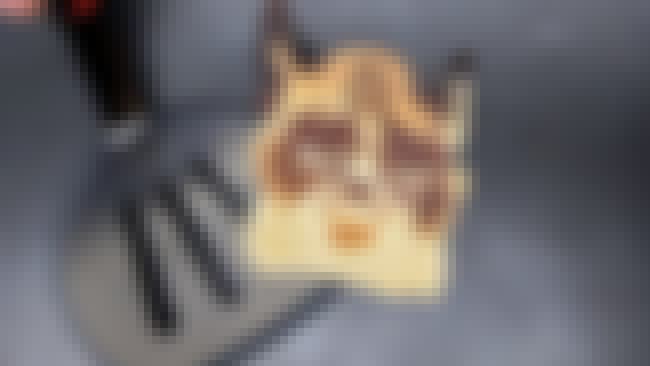 Agree or disagree?
Watch as This Artist Demonstrates the Making of an Elsa Pancake
Agree or disagree?