Scandals
What's Up With The Controversy Surrounding Papa John's?

Former Papa John's CEO and chairman John Schnatter is no stranger to controversy. He's made headlines for criticizing a number of progressive political policies and social justice movements. Then, Schnatter allegedly used a racist slur during a conference call in May 2018. In light of that news, he was ousted as CEO of the company.
Schnatter wasn't always such a divisive figure. He started his namesake pizza restaurant in 1984 after converting a broom closet in his father's bar into a kitchen. The business grew to become one of the largest pizza takeout and delivery chains in the United States. Schnatter began putting his business in the center of topical and social discussions, and suddenly the brand was less about pizza and more about politics. The titular Papa John has taken stances toward the NFL, the Affordable Care Act, and government regulations.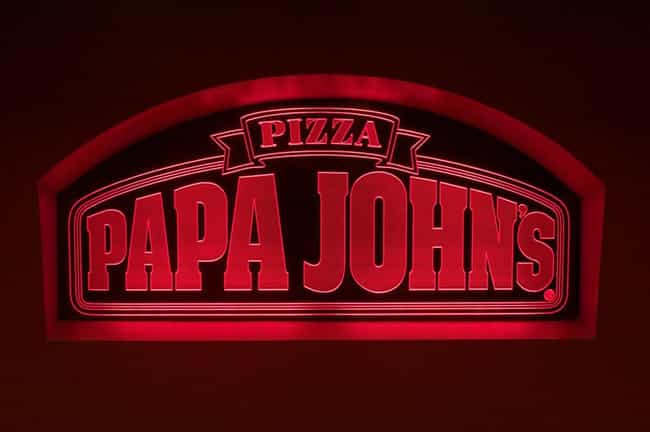 He Has NDAs With Two Women
On October 1, 2018, Schnatter testified in a case surrounding his request for documents related to his dismissal from Papa John's. During his time in court, Schnatter revealed he had two non-disclosure agreements with women, but the reason for these contracts was not explained.
While the contents of the agreements are unknown, it is public knowledge that Schnatter faced sexual harassment accusations back in 1999. Lesli Workman sued both Schnatter and Papa John's, alleging that she was harassed for months by the pizza chain founder. Schnatter denied her claims.
One of Schnatter's lawyers, Garland Kelley, confirmed Schnatter has an NDA with Workman, but didn't get into the details Kelley said the second NDA had to do with a woman who allegedly embezzled company funds. How Schnatter plays a role in this NDA is unclear.
Schnatter Started His Own Website, 'Save Papa John's'
When Schnatter said he wasn't going to "go quietly" after Papa John's ousted him for allegations of sexual misconduct and using racial slurs, he wasn't kidding. On August 22, 2018, he launched a site called "Save Papa Johns" as a way to continue speaking with the public.
"I built Papa John's from the ground up and remain its largest shareholder. I love my Company, its employees, franchesees and customers," he writes. "The Board wants to silence me. So this is my website, and my way to talk to you."
The site also features a photo of Schnatter with the banner "I AM PAPA JOHN" sprawled in bold at the top of the landing page. He is interested in "getting the truth out there," and says "I miss you all very much."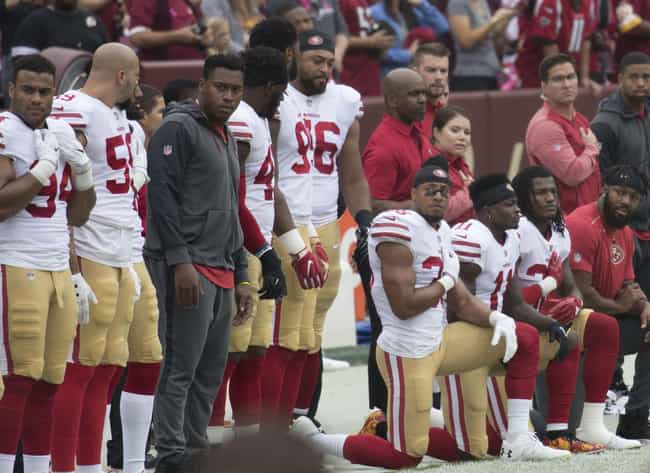 Schnatter Stepped Down As CEO After Blaming Kneeling NFL Protesters For Declining Sales
In December 2017, John Schnatter stepped down as CEO of Papa John's Pizza after making remarks about NFL protests. Apparently angered by football players taking a knee during the National Anthem, Schnatter made unsubstantiated claims that the protests hurt his business.
Schnatter said the NFL, which was a major sponsor of Papa John's, suffered from "poor leadership" after its handling of the players' protests. As a result, he argued, viewership and ratings for NFL games were down, and Papa John's patronage went down as well. There was immediate backlash, and Schnatter soon changed his tune. Upon surrendering his CEO position, he said, "Leadership starts at the top, and this is an example of poor leadership."
Schnatter Resigned After Using The N-Word On A Company Conference Call
While John Schnatter resigned as CEO in December 2017, he stayed on as chairman of Papa John's Pizza — for a few months, anyway. In July 2018, reports surfaced that he used a racial slur during a conference call in May. Ironically, the call was with a marketing agency trying to help Schnatter prevent any future public relations disasters.
When, during the course of the call, the agency asked him how he would distance his brand from its growing association with white supremacists, Schnatter replied, "Colonel Sanders called blacks n*****s" and never faced public outcry. Schnatter resigned as chairman right after the story broke.