READ
12 Parents Who Took Justice Into Their Own Hands And Avenged Their Children

This list tells the stories of real moms and dads who committed crimes in the name of vengeance, and the lengths they went to protect their children. The bond between a parent and child is sacred, so when someone hurts children, the parents may reject the feeling of helplessness. Maybe the police have failed to catch the suspect, or they feel the penalty meted out is too light. In some cases, zealous parents attacked others they believed had harmed their child. Whatever the reason may be, sometimes parents feel compelled to avenge their child and take justice into their own hands.
French Father Hired Men To Abduct His Daughter's Attacker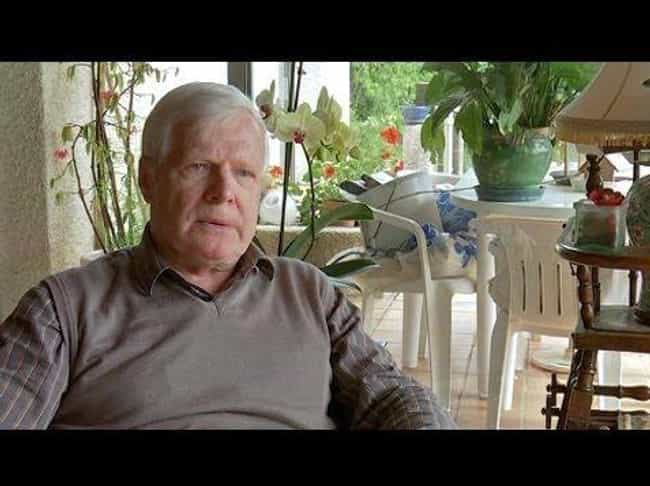 In 1982, André Bamberski suspected that his ex-wife's new husband, a German doctor named Dieter Krombach, assaulted his 14-year-old daughter before taking her life. The authorities found Kalinka Bamberski in Krombach's lakeside home, but coroners never determined the cause of passing. Despite evidence to suggest foul play - such as trauma to the teen's genitalia and a mark on her arm from an injection - German authorities did not pursue a case and refused to extradite Bamberski.
For the next 30 years, Bamberski would make it his life's mission to see the doctor tried. Bamberski, a retired accountant, took several trips to Germany, only to find that Krombach had repeatedly disappeared from society. He finally decided to hire several men - at a cost of nearly $30,000 - to force Krombach to France.
The hired muscle grabbed Krombach and dropped him off, battered and disoriented, outside of a municipal courthouse in Mulhouse, France, in October 2009. Although it took decades, Krombach stood trial for Kalinka Bamberski. The Parisian court convicted him and sentenced him to 15 years in prison. In 2014, a Mulhouse court issued a suspended one-year sentence to Bamberski for his involvement in Krombach apprehension.
A Father Shot His Son's Assaulter On Camera
On March 16, 1984, at the Baton Rouge airport in Louisiana, karate coach Jeff Doucet exited his plane in custody with a sheriff. Doucet faced charges of forcefully taking 11-year-old Jody Plauche, one of his male students. Investigators determined Doucet had taken the child, a Baton Rouge native, all the way to Disneyland in Anaheim, CA, where he repeatedly sodomized him. FBI officials apprehended Doucet not long into the trip and sent him back to Louisiana to stand trial.
As Doucet walked through the airport, Jody's father, Gary Plauche, huddled at a bank of pay phones with a .38 snub-nosed revolver. He was on the line with a friend of his, whom he reportedly told: "Here he comes […] You're about to hear a shot." Plauche then reached for this gun, turned around, and fired a shot at Doucet, killing him. Afterward, he dropped the gun and hung up the phone. It was all caught on camera.
In 1985, Plauche pled no contest to manslaughter charges and received a 7-year suspended sentence, 5-years-probation, and 300 hours of community service.

A Father Got Brutal Revenge On The Teen Who Assaulted His Infant
In April of 2014, in the small Indian village of Kotli Ablu, Paramjit Singh found 17-year-old Parminder Singh, a local teenager of no relation, assaulting Paramjit's 7-month-old infant. Authorities arrested Singh. During the trial, the father of the infant privately made a deal with Parminder.
The two left the courthouse on the back of Paramjit's motorcycle. Reportedly, Paramjit drugged Parminder's Coke and took him to the village of Jhumba, where he tied him to a tree, beat him, and severed the teen's hands. Authorities later arrested Paramjit and charged him.

A Florida Dad Attacked His Son's Abuser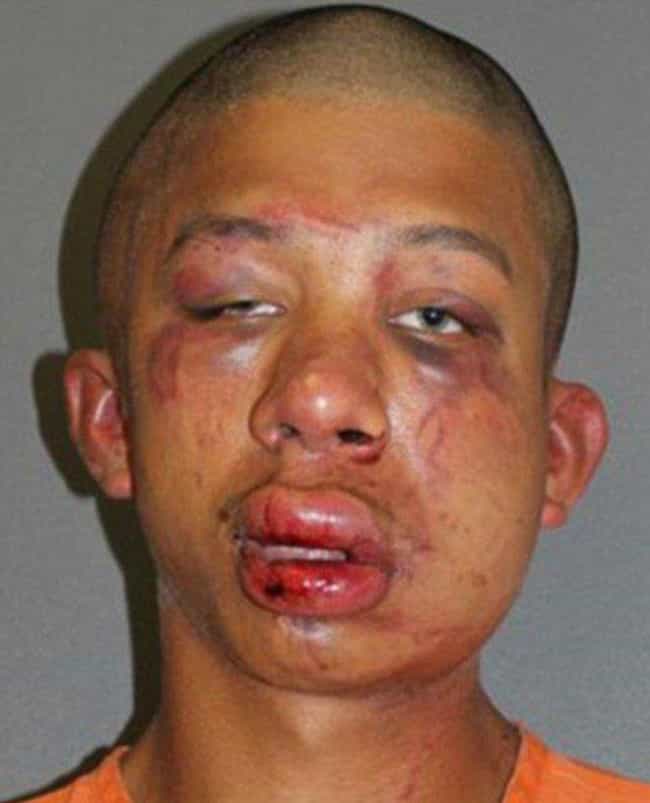 In 2014, Jason Browning of Daytona Beach, FL, walked in on the babysitter, 18-year-old Raymond Frolander, abusing his 11-year-old son. Browning then beat Frolander, and Frolander's subsequent mugshot photo of his battered face went viral. Frolander took a plea bargain, and the courts charged him with lewd and lascivious molestation of a victim younger than 12. Florida courts sentenced him to 25 years in prison.
Authorities did not charge Browning with assault, and Browning maintained he would have likely killed Frolander if his son had not intervened.